If you appreciate good wine, don't miss out on the vineyards of this region, because they are equally amazing to see and taste. Vineyards and orchards of the region have been cultivated for more than 3000 years making outstanding wines. Predominantly red wine sorts, like Zinfandel, Merlot, Cabernet and similar, have put the Zadar region on the world's wine map and have won numerous awards around the world. They say that life is too short to drink bad wine – so hurry!
Spend some time in the heart of the Ravni Kotari in Nadin at the Škaulj Winery, and you'll see why this winemaker is the recipient of numerous awards. It's a day for not only wine lovers but also families because as well as bottling 200,000 bottles of wine a year, the property also raises chickens, turkeys, and lambs. Decorated in typical Dalmatian style, you can sit in the tasting room and try the local Merlot, Syrah, Cuvee, Cabernet Sauvignon, Maraština, and a sweet dessert wine.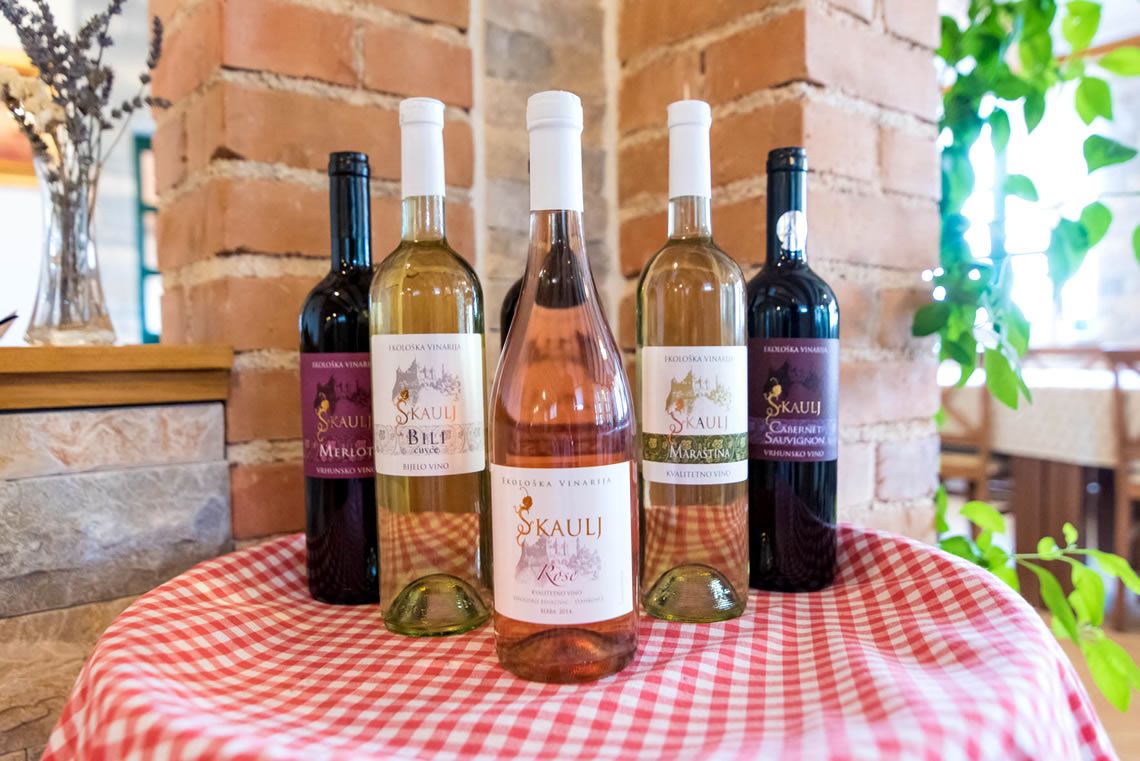 Not far away, in the same area, you can then drive (or take a guided tour so you'll be driven), to MasVin a and continue to try local wines, and also sample high-quality Extra Virgin Olive Oils, and products made from figs. MasVin is an agricultural cooperative that has award-winning, quality extra virgin olive oils and wines. Onsite, you can relax in the tasting room or the terrace and sample the oils and wines, before deciding which ones to take back to your accommodation with you. Founded in 2006, it has 11 hectares of Croatian, and French wine varieties which were planted, including the famous Crljenak kaštelanski.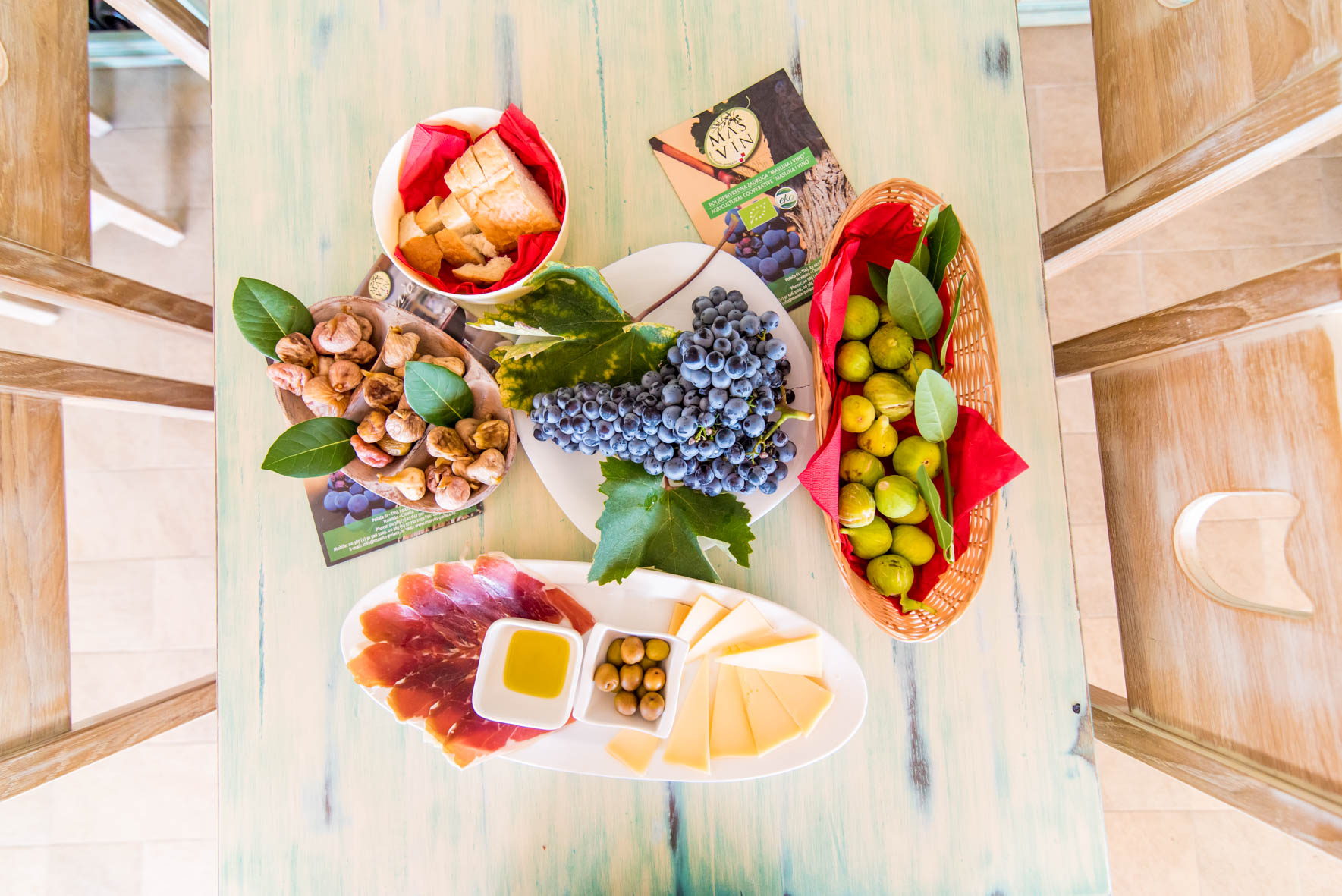 If you're interested in oil and wine and also want to sleep on a farm - but in style - then book in a few nights at the Ražnjevića Dvori, a once traditional farm building that has been now renovated and converted into accommodation. From Ražnjevića Dvori, you can enjoy a Wine & Bike tour with a guide to take you to two local wine and olive oil producers for a tasting and local lunch over two spectacular days.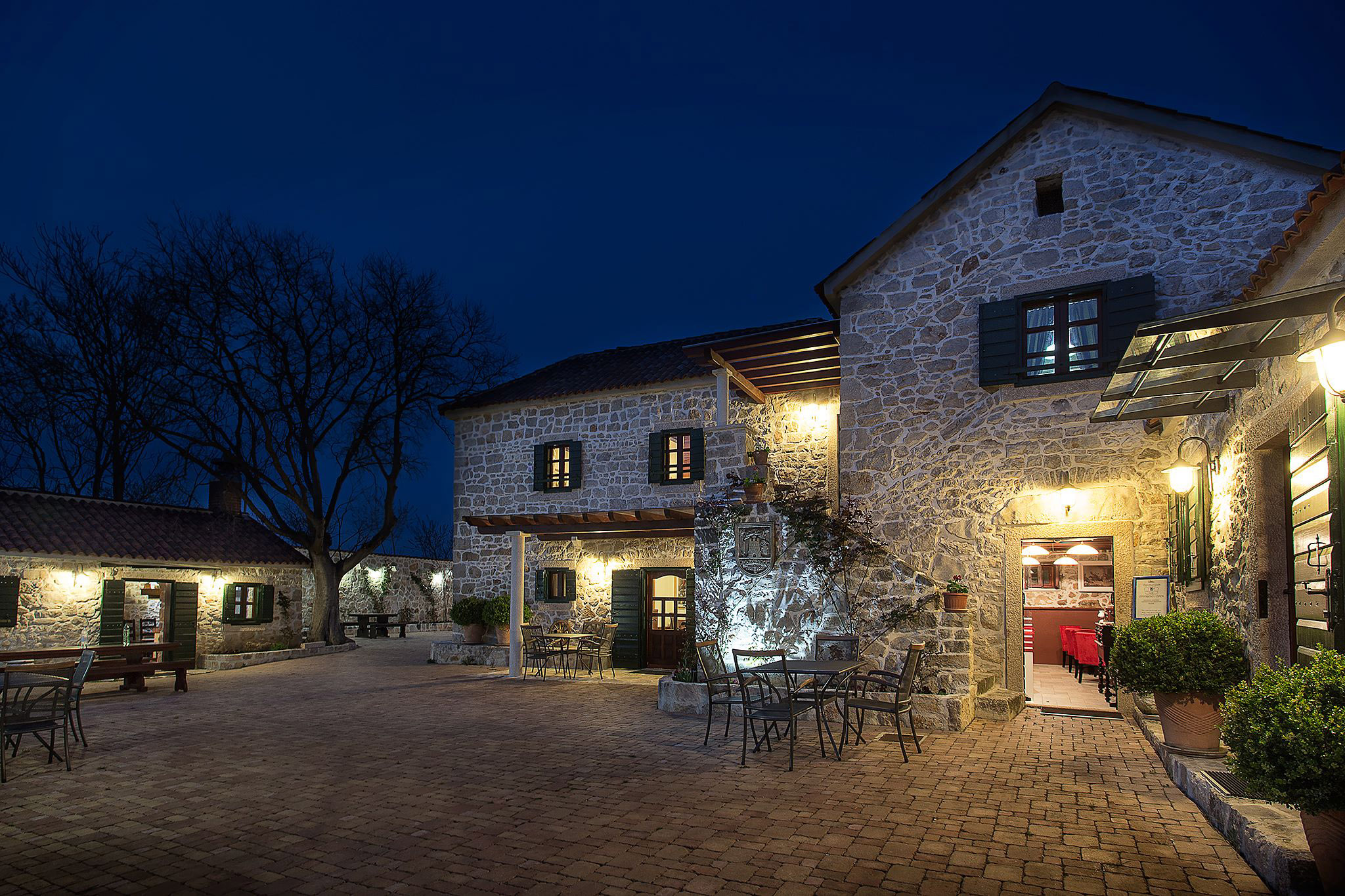 If you don't want to travel for a tasting, you can find several places in Zadar to visit. One place is DEGARRA Winery Zadar. In the once former military barracks, now recently renovated space, you'll find a tasting room. Here they showcase their wines which are grown in Ravni Kotari. On offer are several wines made from Cabernet, Merlot, Syrah, Plavin, Pošip, and Maraština. Be sure to ask about the Degarra sparkling wine - which is ideal for a hot summer day!
Headed a little past Zadar is a must-see stop on the wine route - Kraljevski Vinogradi. Even if it's just for the view! Sat upon the hill above Punta Skala, you will see the vineyard which is spread across 1km.  The winery has grapes grown in several locations with more than 300,000 vines which include the famous Crljenak (Zinfandel), The grapes are handpicked, and at the tasting room, you learn about how the special microclimate of the area (which has more than 2600 hours of sun per year) makes the wine so special.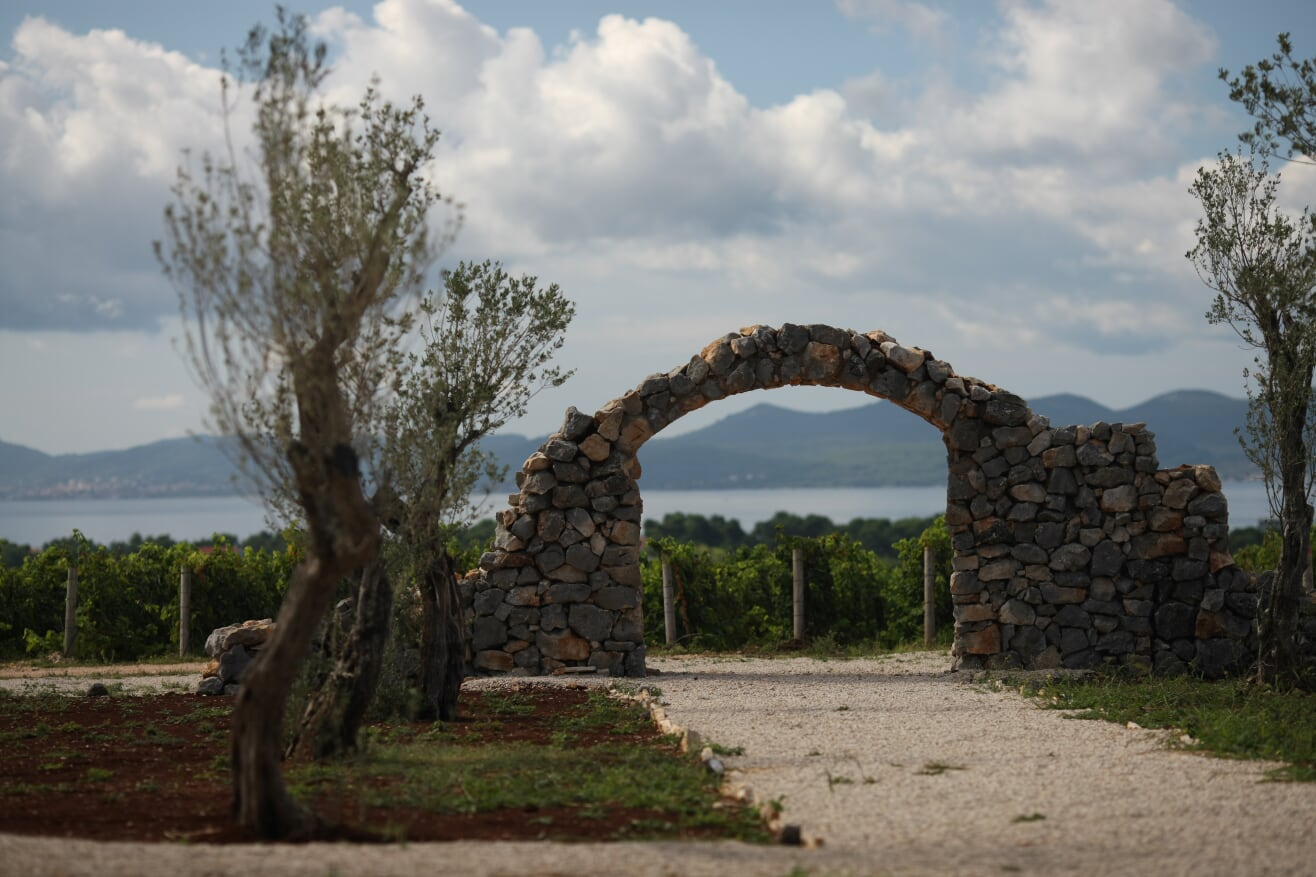 On the island of Pag take a trip to Vina otoka Paga, you'll just need to call ahead a make a booking. They have a tasting room suitable for up to 50 guest, where an expert oenologist will explain to you the process of winemaking - and of course, let you try a few drops. One such wine you'll get to try is that of the local variety Gegić - which the winery managed to revitalize.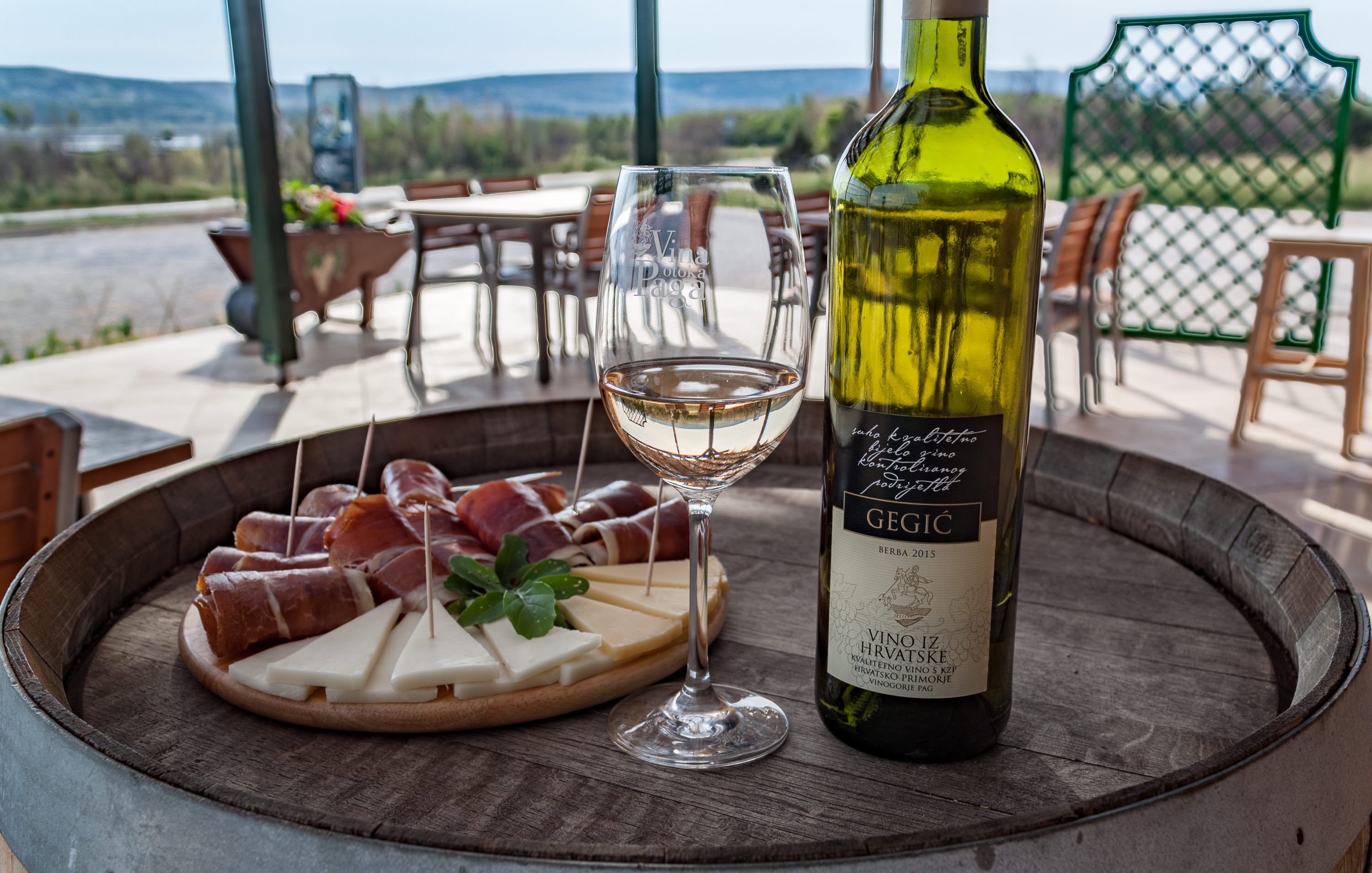 At OPG Vlatković Zvonimir, you can spend a wonderful time with friends in their 100-year-old traditional wine cellar made of wood and stone. Construction on the cellar began in 1915, and now you can taste the blend of Syrah and Merlot, known as Castrum Novum, which is named so after the Novigrad fortress - which is easily reached from the tasting rooms.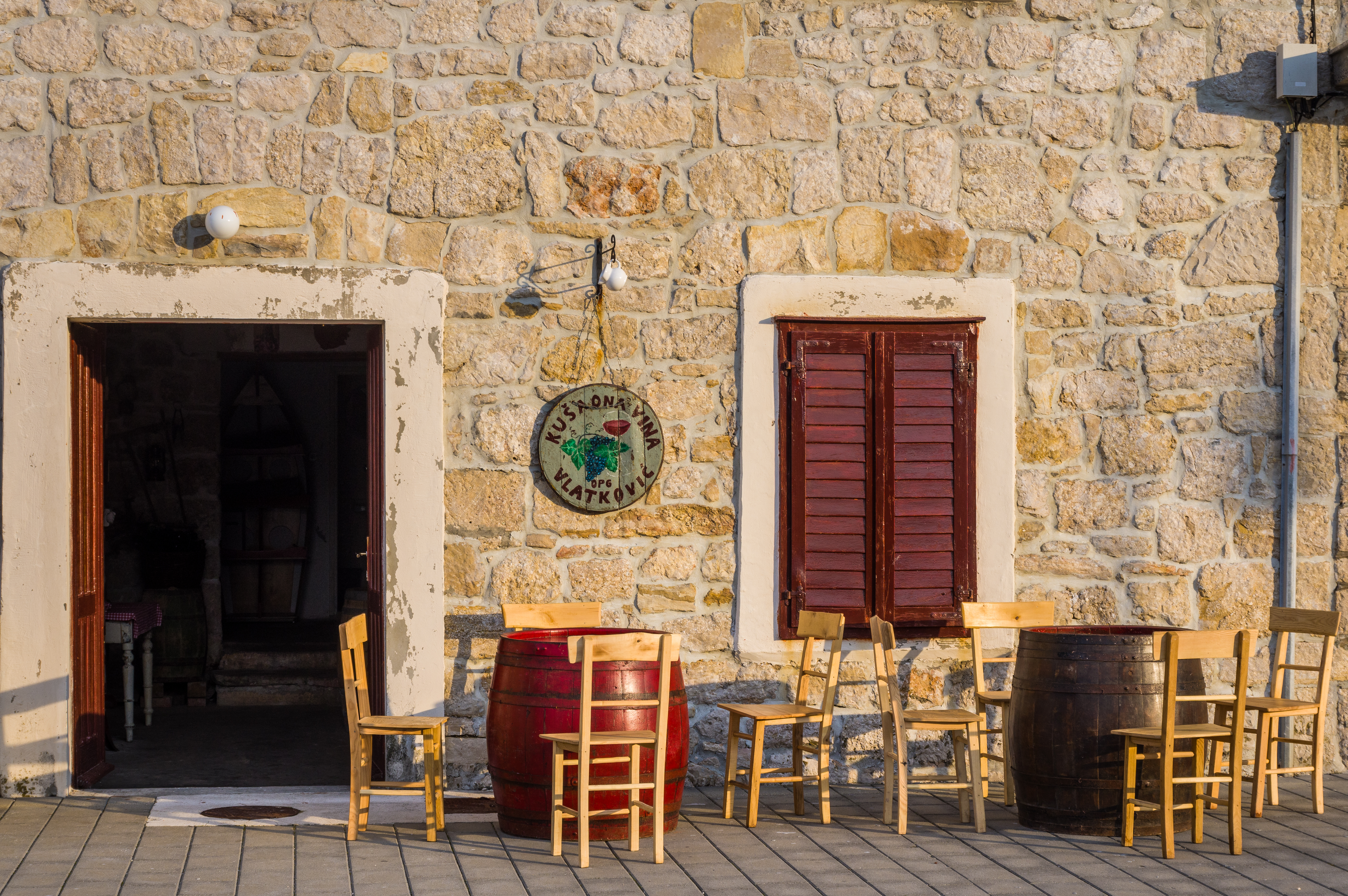 One last place you have to be sure to check out is Karaba. Their small and charming shop in the center of old town of Pakoštane is a great stop to cool off in those lovely summer evenings.The whole family participates in the harvest done by hand ending in top quaility wines like merlot, cabernet souvignon and yellow and sweet muscat.