Paklenica National Park is a national park that stretches over 95 square kilometers of magnificent pine forests, the largest and best preserved in all of Dalmatia, which hide many secrets!
he Park starts at sea-side level in Starigrad, 45 minutes drive from Zadar, and climbs to more than 1700m above sea level. Thanks to the park's natural peculiarities, forests, and geomorphologic structures, the area was designated a national park way back in 1949. Being a national park, the area is afforded protection, preserving this beech forest complex inscribed on the UNESCO World Heritage List, ensuring that the area will not be exploited and will be preserved for future generations.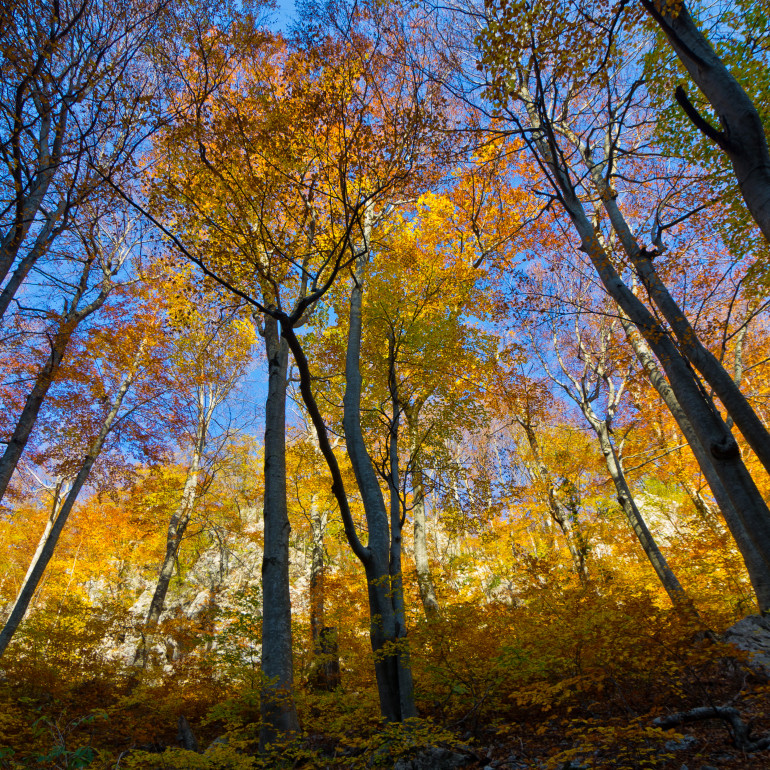 Paklenica NP is home to several hundred animal species and about one thousand plant species, with many of them being endemic and thriving on specific microclimatic conditions of karst rocks. The beautiful and dramatic canyons cover a huge area and are home to the iconic black pine trees as well as several types of Beech trees. The park is packed with geomorphological wonders, and one fun fact is that the name "Paklenica" derives from Black Pine sap called "paklina." Locals once used this sap to coat wooden boats as well as for natural medicine remedies.
The park also boasts the highest peak of Velebit, called Vaganski Vrh (1757 m), and it is a place of interest for speleologist from around the world, who can enjoy exploring 37 caves and 39 pits spread out throughout the area. Maybe the best way to explore Paklenica is by hiking because it is often refered to as an alpinistic treat.
Access is easy, you can buy a one-day ticket, or you can purchase multi-day passes so that you can visit the park several times throughout your vacation. You can also purchase parking tickets if you're driving to the park. The reception area located at entrance one will give you plentiful information on your arrival about costs and what to see and do. You will leave your car there and continue the visit to the Park solely on foot. A basic ticket includes entrance to the park and access to walking trails. There is also the chance to go rock climbing, with several difficulty levels on offer. Tickets include an entrance to the underground secrets of Paklenica visitor center, an artificial climbing wall, and several interactive activities.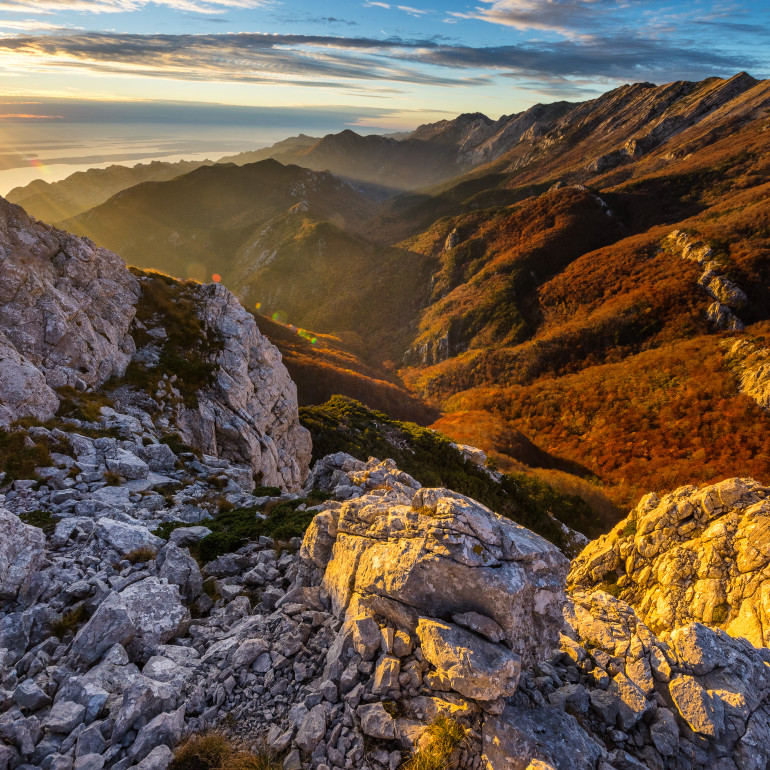 There are a few places to stay within the park, and it should be noted that most places offer shared sleeping spaces only, and these options are for mountaineers and hikers, who don't need much in the way of luxury.
Paklenica Mountain hut is one other ideal option for hikers. You'll reach the lodge in around 2 hours (7 kilometers) of hiking. Paklenica Mountain hut is open all year round; all you need to do is phone +385 97 755 7654 in advance to check availability.
There are rooms available in private houses 10 minutes from the Hut - Ramića Dvori (Tel.: +385 (0)23 231 756, Mob.: +385 (0)91 589 8617, E-mail: [email protected]) and Ivančev Dom (Tel.: +385 (0)23 369 139, Mob.: +385 (0)95 801 7785 / 098 937 8577, E-mail: [email protected]). Locals have renovated these two old stone homes, and as well as offering you a comfortable place to sleep, they also have food and drinks on offer. These houses are located close after a 7 kilometers (1h30mins) hike from the park's entrance.
The most newly renovated mountain shelter is the Vlaški Grad. You'll reach it after around 4 hours of hiking from the car park. As this is a basic shelter, you'll need to bring your own sleeping equipment, such as a sleeping bag, all that is asked is that you leave the shelter in the same state you found it in, replenishing any firewood or water supplies you used.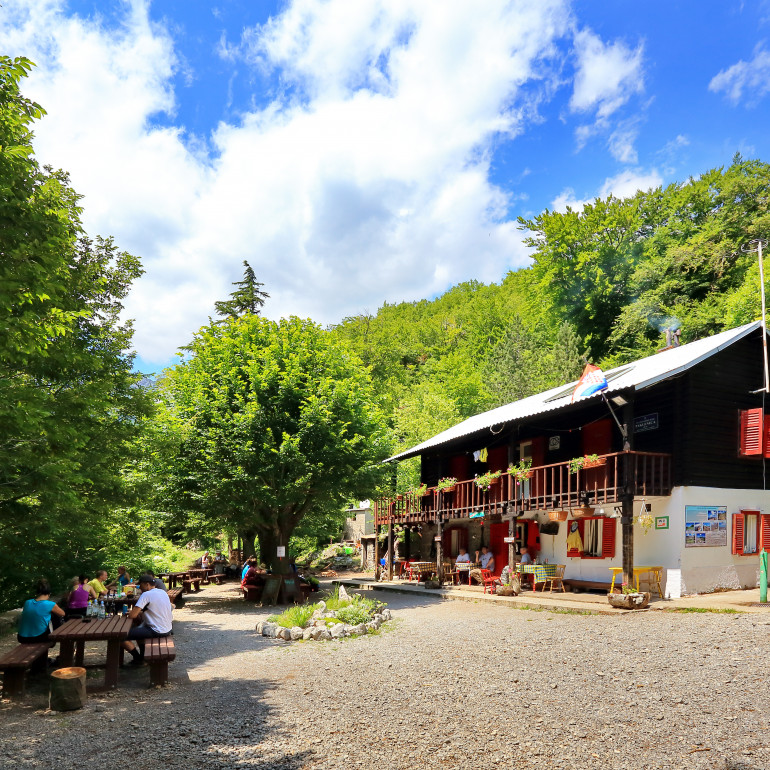 SPECIAL TIPS FOR HIKERS
The local area is packed with hiking trails of all types. However, it's always a good idea for your safety to know the rules before you head off on your adventure to ensure your safety and make you get the most out of your vacation - and avoid a trip to the hospital. Keep in mind the following:
●         never go to the mountains alone
●         select a trail appropriate to your physical abilities
●         inform your family or friends about the direction you plan to take and the time of return, and adhere to that
●         seek and take to the advice of park personnel
●         check the weather forecast
●         wear appropriate clothing, mountaineering shoes, warm and waterproof clothes, and take protection against rain, wind, and sun
●         take drinking water with you
●         bring a flashlight, matches, and a candle
●         take a first aid kit
●         when going on a longer excursion, take a mountaineering map and preferably a compas
●         stay on marked mountain trails
●         be extra careful in wintertime and mind the early sunset
●         in wintertime, do not take trips to areas you are not familiar with
More information on activities, excursions and curiosities of the park find here: Explore
Visit official website: National Park Paklenica