Most of the epithets used in portraying stunning natural environments usually do not do justice to the nature of the Zadar region and fail in describing it's true astonishing beauty!
Whether we focus on imposing peaks of Velebit Mountain, scenic splendour of the Adriatic coastline or charming intimacy of the scattered island, we are frequently awe-struck and lost for words.
DON'T MISS
Go deep into the nature
Bike your way to the top
Feel like on the top of the world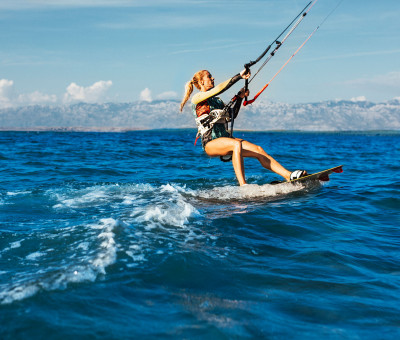 Surfing in Nin
Wind/Kitesurfing in Nin
If you want to fly between the magical historical town of Nin and the rocky outline of the Island of Pag with the peaks of Velebit in the background, then you have to try windsurfing. You can enjoy windsurfing and kitesurfing here since this is the region where windless days are rare.
You jump, I (bungee) jump! / Bungeeeeeee jump!
Bungee Jump from the Maslenica Bridge
Try out the hugest bungee jump in Croatia from the iconic Maslenica bridge! Get your adrenaline going5 m/16.4 ft above the surface where the rope stops. Whether you are a beginner or an old jumping fox – you will get equally excited!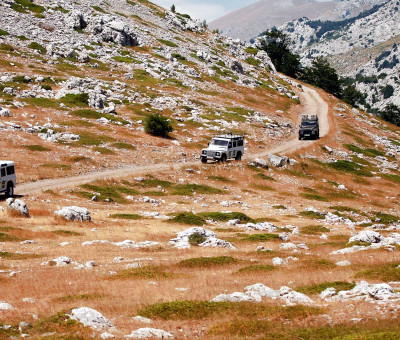 Safari anyone? / The ride of your holiday
Velebit Foto Safari
The fairy-tale of the Zrmanja Canyon, the enchanting Zadar Archipelago, the magnificent limestone formations of Tulove Grede, wonderful views of the Adriatic and much more are all a part of an utterly enjoyable jeep safari ride!