The Zadar region is blessed with kilometers and kilometers of the Mediterranean paradise known as the Adriatic Sea. Three hundred islands are dotted around the Zadar Archipelago, with a mix of inhabited and uninhabited islands - each island offers something different to the next one.
With so many islands, coves and reefs to explore, it is no surprise that there are also lots of ways you can experience our nautical backyard. The Zadar archipelago has a large group of islands spread over a small space, and because the majority of the islands are uninhabited, there are countless opportunities to find solitude - and your own place to drop anchor and swim.
The area is blessed with many marinas (Choose "Marine" in our Plan section), and from each of them, you can explore the region. All you have to do is choose how. There are daily ferries, sailing schools, bareboat charters, sailing boats, motorboats, catamarans, monohulls, speed boats, and even little row boats are on offer.
For anyone short on time, or with a big bucket list to check off, nautical day trips are a supreme way to enjoy the coast, see the local sights, and of course, try the local cuisine. Popular nautical day-trips include: Dugi otok, Pašman Island, Ugljan Island, Kornati Islands National Park, Molat, Silba, Olib, Premuda, Sakarun Bay, Veli žal beach.
If, however, you have more time on your hands and your travel checklist has more islands and watersports on it, then a multi-day adventure is the way to go. You could combine many islands and places along the coastal mainland and enjoy a few nights at sea - and of course, there is no limit to how many days you could escape out at sea!
Here are places to escape the crowds this summer:
Dugi otok 
One of the most popular day trips - and definitely one of the most beautiful is an excursion to the Nature Park Telašćica. This nature park is situated on Dugi Otok, which translates as the Long Island, it has been protected since 1988 to ensure its very rich flora and fauna and geological phenomenons remain for future generations.
You'll know when your vessel has arrived, as you'll be greeted by the 200-meter-high cliffs that plunge a further 90 meters into the Adriatic. The Telašćica Nature park also includes 13 small islands dotted around Dugi Otok.
Getting to the nature park can be done quickly by taking a speed boat which holds up to seven, or by taking a sailboat which will spend the whole morning bobbing its way to the island.
Getting to Telašćica is half the fun, as you'll leave the Zadar channel and travel towards the Mali Ždrelac pass, which connects the islands of Pašman and Ugljan. So be sure to have your camera ready early.
Depending on the charter you choose, some might stop for a pre-prepared lunch break, or others might also show you the famous salt lake Mir or even both!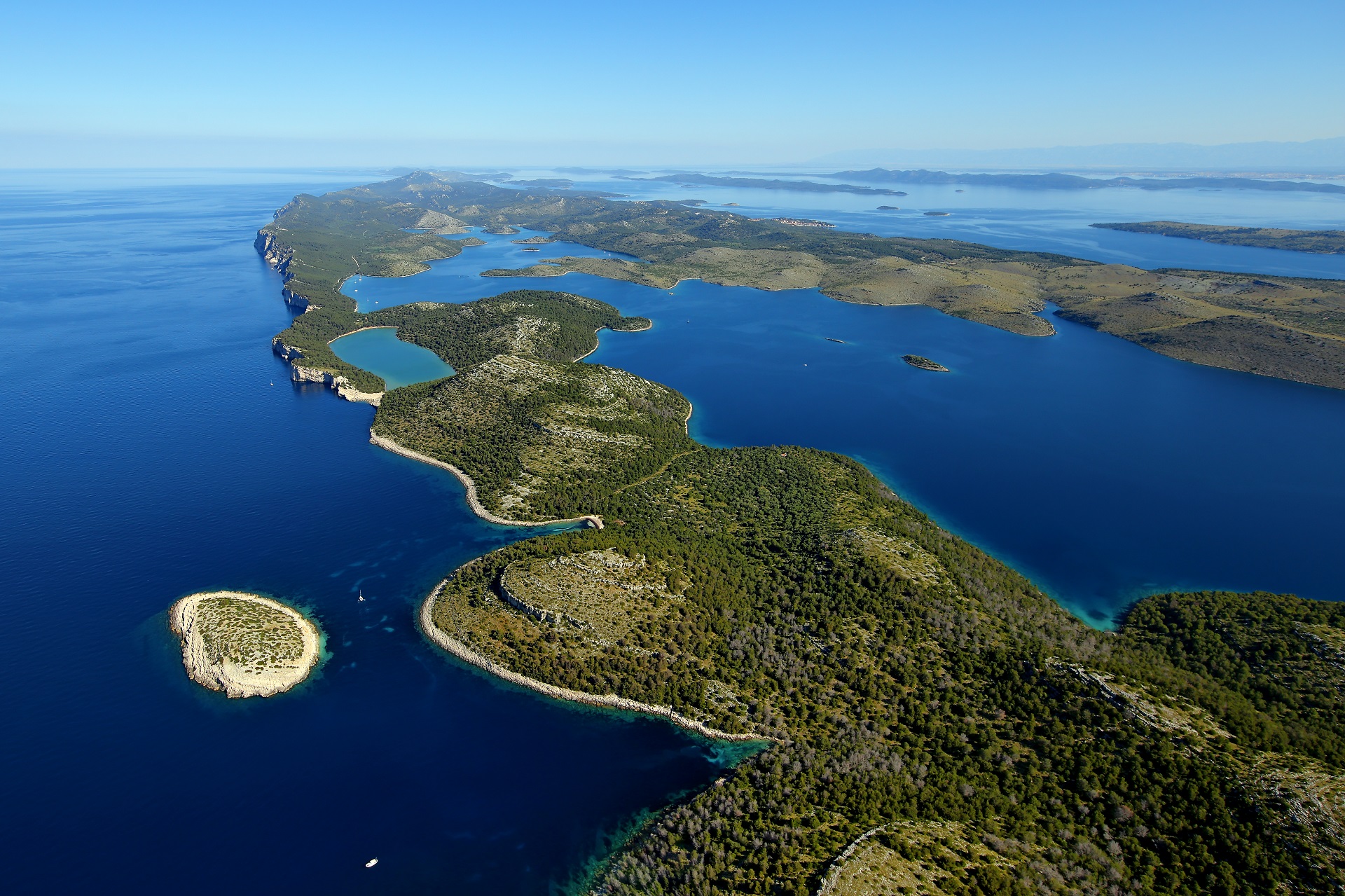 Silba
Further out into the Zadar archipelago, you'll find several islands that are easy to reach in a day or on your multi-day adventure.
One such Island is Silba Island, which is not only one of the smallest inhabited islands in Croatia, but it is also one of the very few car-free islands! Silba's surface is about 15 sq/km and is just 8.5 km in length - making it easy to wander about on foot and by bike.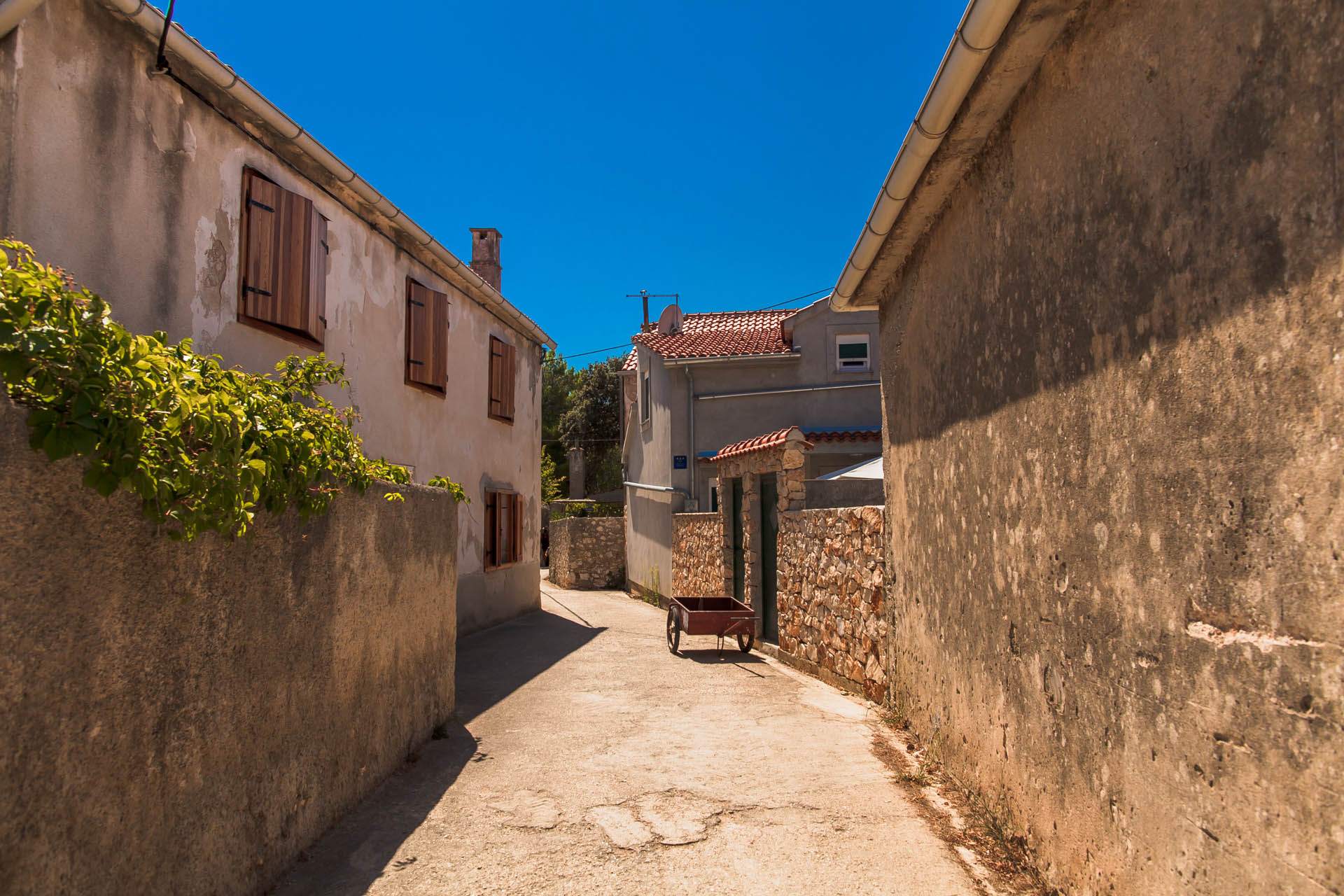 Silba makes a wonderful place to stay for a few days or a multi-day sailing trip, best combined with other islands in the area such as Olib, Premuda, and Molat. If you just want to go for the day, several private boat options depart from Zadar, as does a very inexpensive ferry.
The island is endowed with both sandy and pebbled beaches, and because it has no hotels, you really feel the laid-back island life. There are many fully-equipped private accommodation options, a post office, shops and of course several cafes and restaurants to choose from. All you need to do is pack your swimming trunks and hat!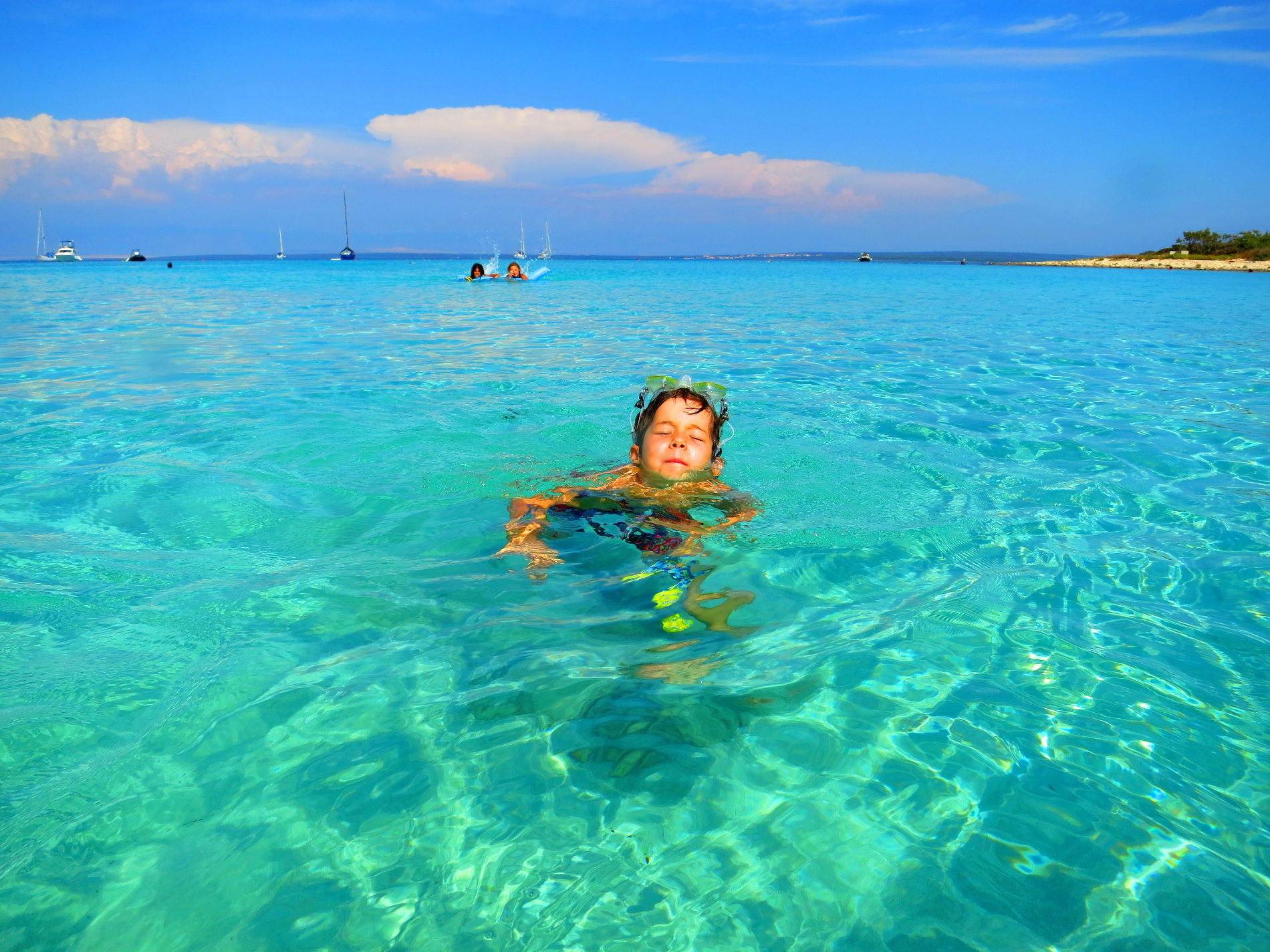 Molat
First inhabited in the 7th century, Molat Island was once an essential port during the Venetian rule. Today it is more known for its many secluded beaches where you can find space to call your own. Reaching Molat is easy by ferry from Zadar, or as a part of a private charter on a day trip.
Book lovers should head to the center of the island and visit the library. The island boasts that it has more than 6000 books - that is more books than inhabitants!
Coffee aficionados are suggested to head to the central square in Molat, Trzno. It is here where locals will be sipping coffee, and you can then wander along the newly renovated waterfront. After which you can spend the afternoon lazing under a tree reading your book in between swimming in the azure sea.