This designated nature park and the largest natural lake in entire Croatia is also a well-known ornithological reserve for 251 bird species!
The park is a karst valley located alongside the Adriatic Coast and it spreads over 57 km2 of a unique wetland. It is regarded as an exceptional recreational area and a habitat of global importance, serving as a nesting ground for 102 bird species and a resting and feeding ground for countless migratory birds.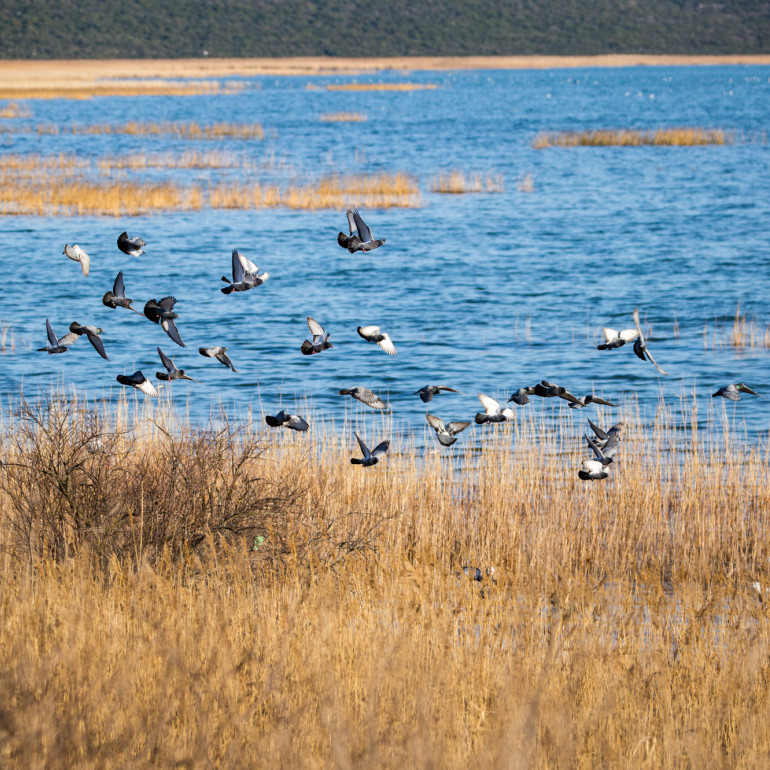 The most ideal way to reach the lake no matter which entrance you choose is to come by car or pre-arrange transport or tour.
Once in the ornithological reserve, you should proceed gently and quietly to have the best chance to see the birds in their natural habitat. Guides can be booked to take you through the reserve to help you locate them and also to point out birds' nests and feathers, and the like that you may miss on your own. Of course, bring with you a good pair of binoculars, and if you are extra keen, a telescope with a tripod will help you maximize your chances of success.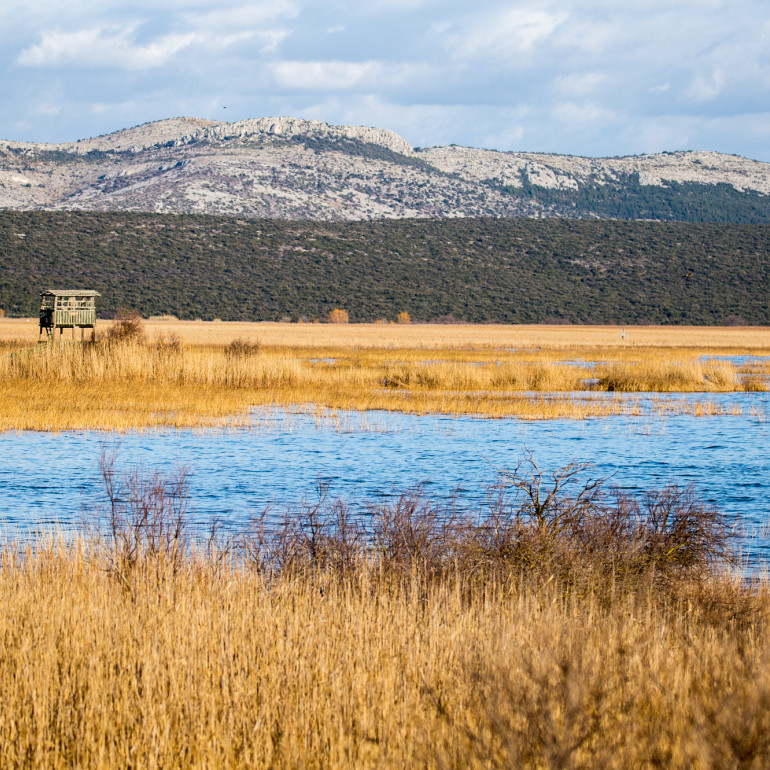 But this isn't just a paradise for birds! Anglers, cyclists and any nature lover will see why this sea is so special. One of the reasons is its natural cryptodepression that creates an unique lake life. Make your life richer by visiting this area rich in flora and fauna! Head up, up, and a little further up to Kamenjak, lookout for the most incredible views over the lake. It's here that you will find a sightseeing point. If you'd love to see the beauty of the lake on two wheels, you're in luck as several picturesque biking trails in the region pass Lake Vrana.
More information on activities, excursions and curiosities of the park find here: Explore
Visit official website: Nature Park Vransko Lake