A Zrmanja River adventure is a must when in Zadar.
If you love water sports, but not necessarily sailing or swimming, the Zadar region presents itself once again with a wide variety of choices! Rafting and canoeing enthusiasts should definitely visit the spectacular Zrmanja Canyon, where 69 km of the eponymous Green River, wedged between rocks and hills, flows steadily south towards the sea.
The Zrmanja River has been making its way to the sea for many centuries and, by breaking up carbonate lands, has created one of Croatia's most impressive canyons. As a result, it has been protected as an important landscape that attracts a large number of nature lovers every year.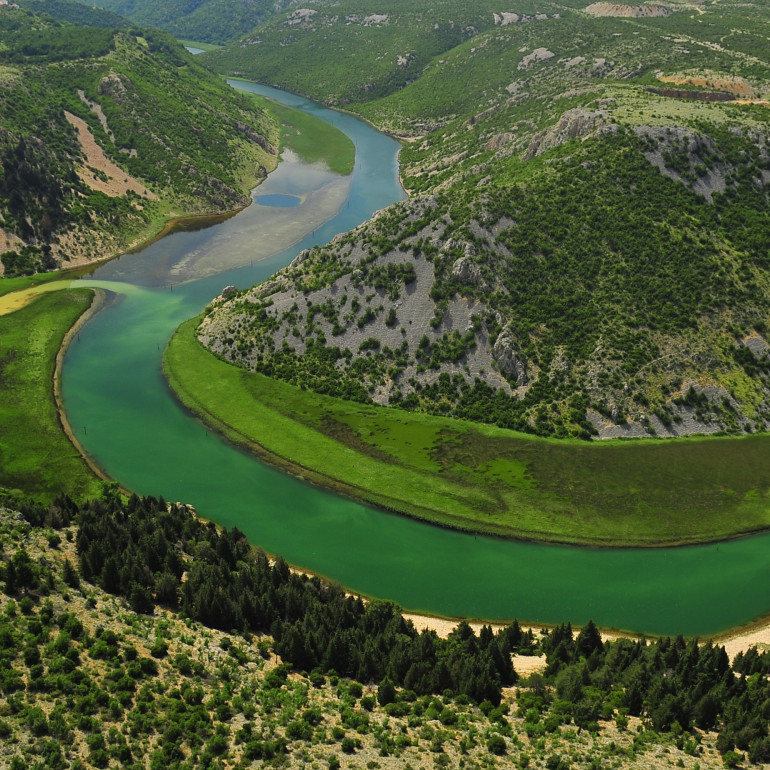 The River Zrmanja is one of the most popular places for rafting in Croatia. The remote area in the Zadar hinterland is an ideal place to escape - leaving behind the bustling city and exchanging it for an oar won't disappoint.
There are several ways to enjoy the river Zrmanja, even if you've never rafted before, or if you are an old pro! Kids as young as 6-years-old can participate in a family rafting experience.
One of these best parts about rafting with the Riva Rafting Centar is that you can make an appointment, or, because the tours go daily - you can just show up if you've decided at the last minute.
Each rafter will receive a neoprene suit, helmet, and a life jacket, all to keep you safe. Then your 14-kilometer adventure begins. Depending on your squad's skill level, you can expect to be delighted by the river for between 2 and 4 hours.