If you love water sports, but not necessarily sailing or swimming, the Zadar region presents itself once again with a wide variety of choices! Rafting and canoeing enthusiasts should definitely visit the spectacular Zrmanja Canyon, where 69 km of the eponymous Green River, wedged between rocks and hills, flows steadily south towards the sea.
The Zrmanja River has been making its way to the sea for many centuries and, by breaking up carbonate lands, has created one of Croatia's most impressive canyons. As a result, it has been protected as an important landscape that attracts a large number of nature lovers every year.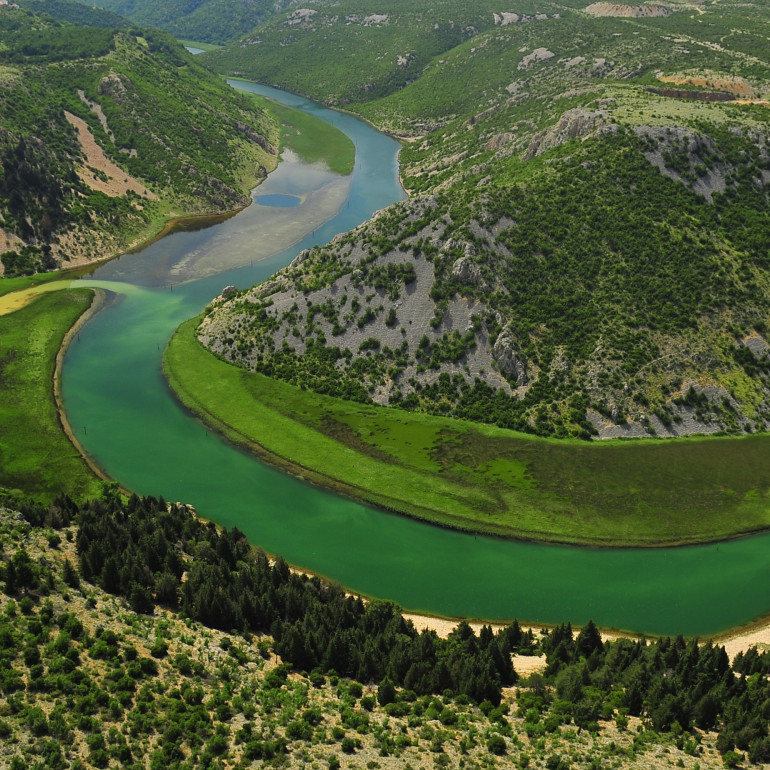 It is not surprising that Zrmanja is nicknamed the Beauty - its biodiversity reserve, source, tributaries, canyon, waterfalls, endless sources of drinking water and magnificent landscapes justify its nickname. While it may be a bit difficult to find, it will be worth it. You can choose between paddling, biking and hiking, but if you want to see the canyon, you have to try an adventure called kayaking or rafting. Zrmanja will show you its other face, the Beast. If the water level is high, it will allow you to experience one of the most exciting excursions in this part of Europe. Whether you prefer to enjoy nature in a relaxed or adventurous way, Zrmanja will not fail to delight you.