Known for its two amazing canyons, Velika and Mala Paklenica, remarkable forests, rocks, caves, and wildlife, National Park Paklenica is designated UNESCO World Heritage Site since 2017. The park became protected to ensure the health of the largest and best-preserved complex of forests in Dalmatia.
Packed with stunning flora and fauna, you'll also find cultural landmarks in this space too, making it a must-see for everyone visiting the Zadar region.
Food and Refreshments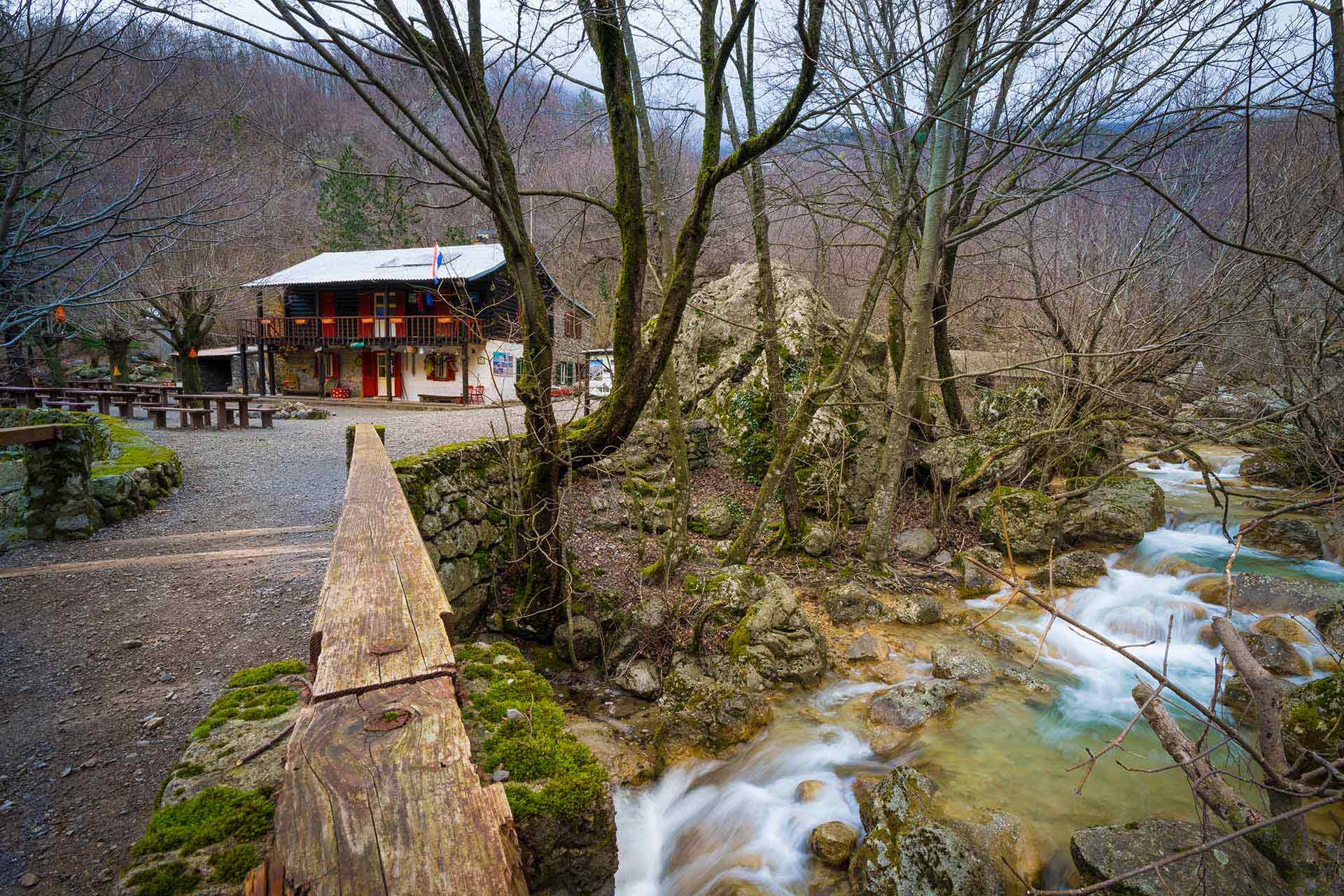 There are several places you can stop for a snack and refreshments around the park, and all of them are historical and cultural in their own right. Take Marasović Tavern located 200m before the Reception as one example, or Caffe Bar Bunker at the Canyon. The first, reachable by car, is open during summer only, while the second is open each April until October. The Bunker is situated inside the Underground Secrets of Paklenica visitor center, making it very easy to find.
Lugarnica (eng forester's house) is another great spot while you are hiking, which is situated next to a gorgeous hiking trail. Here you can enjoy tea, coffee, or juice, as well as a few Croatian meals. Do bear in mind that you can only pay with cash, so make sure you have a little on you if you want to enjoy something to eat here.
The Paklenica Mountain Hut is a great spot and is located around 7km away from the main parking area and next to the lovely stream Velika Paklenica. After leaving your car, you'll arrive at the spot after around two hours of hiking, so you'll be ready for some refreshments!
Paklenica's Highest Peaks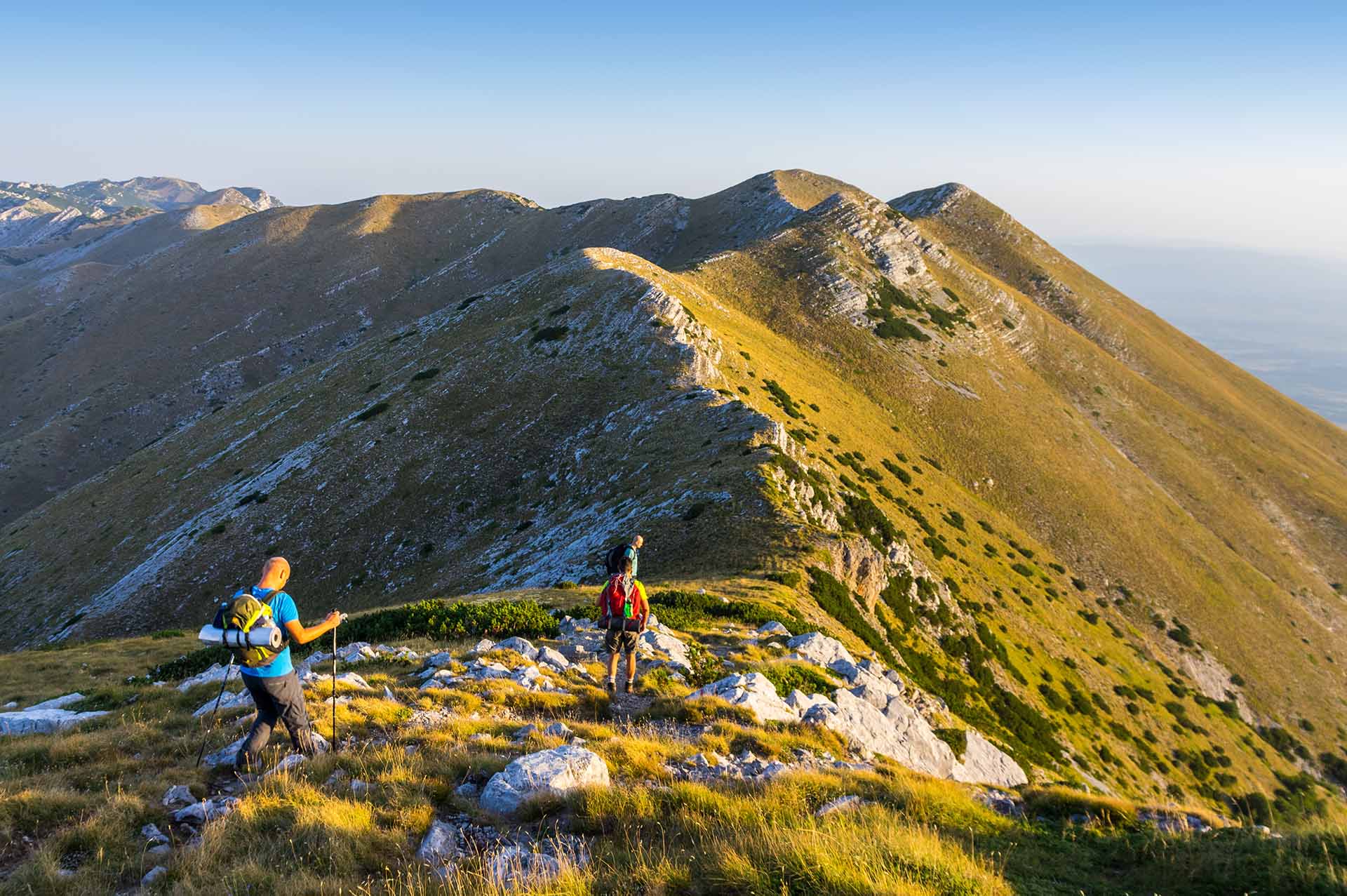 Velebit Mountain's highest peak is Vaganski Vrh, at 1757 meters above sea level. On a clear day, you can see panoramic views that reach as far as 300 km. Impressive huh?
Sveto Brdo (ENG. Holy Hill) is in the far eastern part of the park and is the second highest of the park's peaks with a couple of meters short.
The views over the Zadar archipelago from the Liburnija looking are breathtaking, and you can reach this area after hiking for 5 hours from the parking area.
It's always suggested to take a mountain guide with you, as these areas of the park are for experienced hikers and mountain climbers.
Cave Manita Peć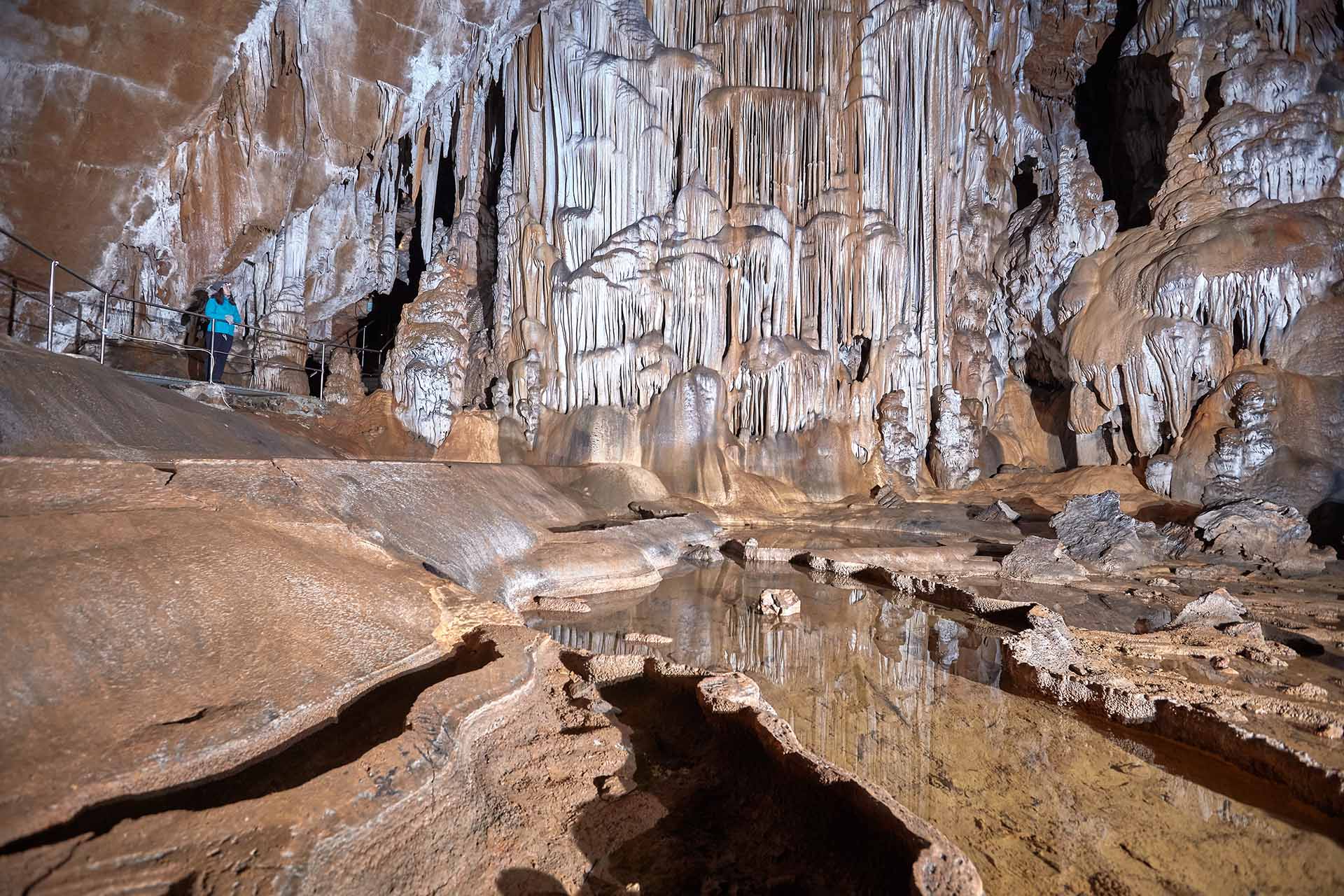 Opening each April, this cave is one of the park's unbeatable top attractions. This is the most famous part of the park as a whole, and it's a show cave that is accessible to the public as part of a guided tour. You can reach the cave from the parking area after a relatively easy hike of 1.5 hours; trust us - the walk is more than worth it.
Packed with natural stalagmites and stalactites, speleothems, and unique formations in the caves, these sights are totally different from what you have seen before. Some of them are also named after their shapes, such as the Helmet, the Witch, and even the Organ! See if you can spot them before the guide points them out.
It's important to look at closing times before you leave on your hike, as the cave does close at different times, depending upon the time of year. Once you reach the cave, your guide will wait for you and give you a tour which takes around half an hour. You can very easily book and pay for your tour at the cave's entrance.
Zadar Trail Magic & Hiking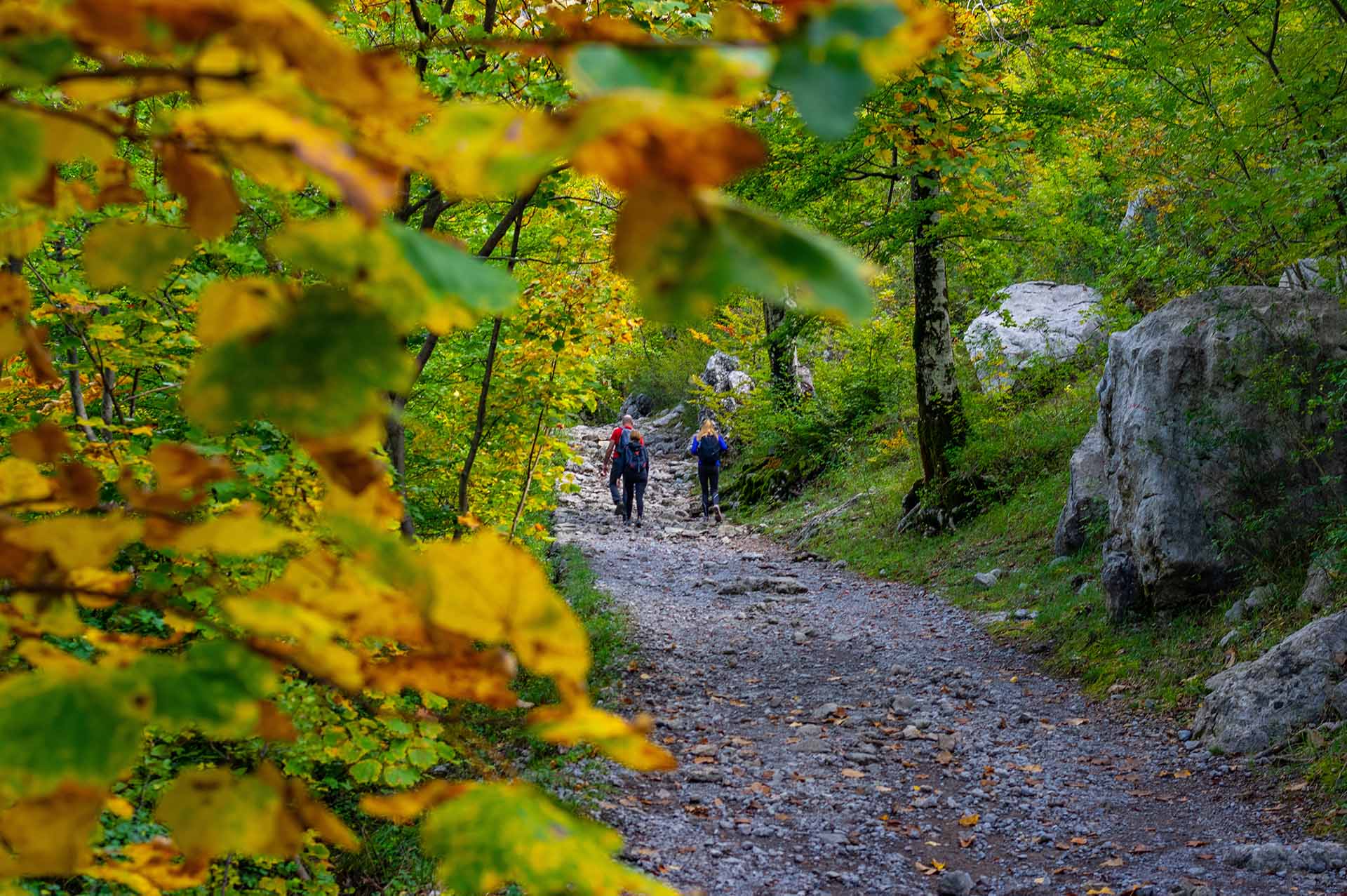 Getting to know Paklenica is best done via a hiking trail, and there are more than 200 km of paths around Paklenica. Hike trails are marked with red and white signage making them easy to spot, and you'll see other signs which tell you the direction in which you should head.
Be sure to check the weather and make sure that you have enough time to complete your hike before nightfall. You can find a detailed brochure with printed maps from the tourist board to make getting around the hike trails super easy.
Paklenica Climbing Site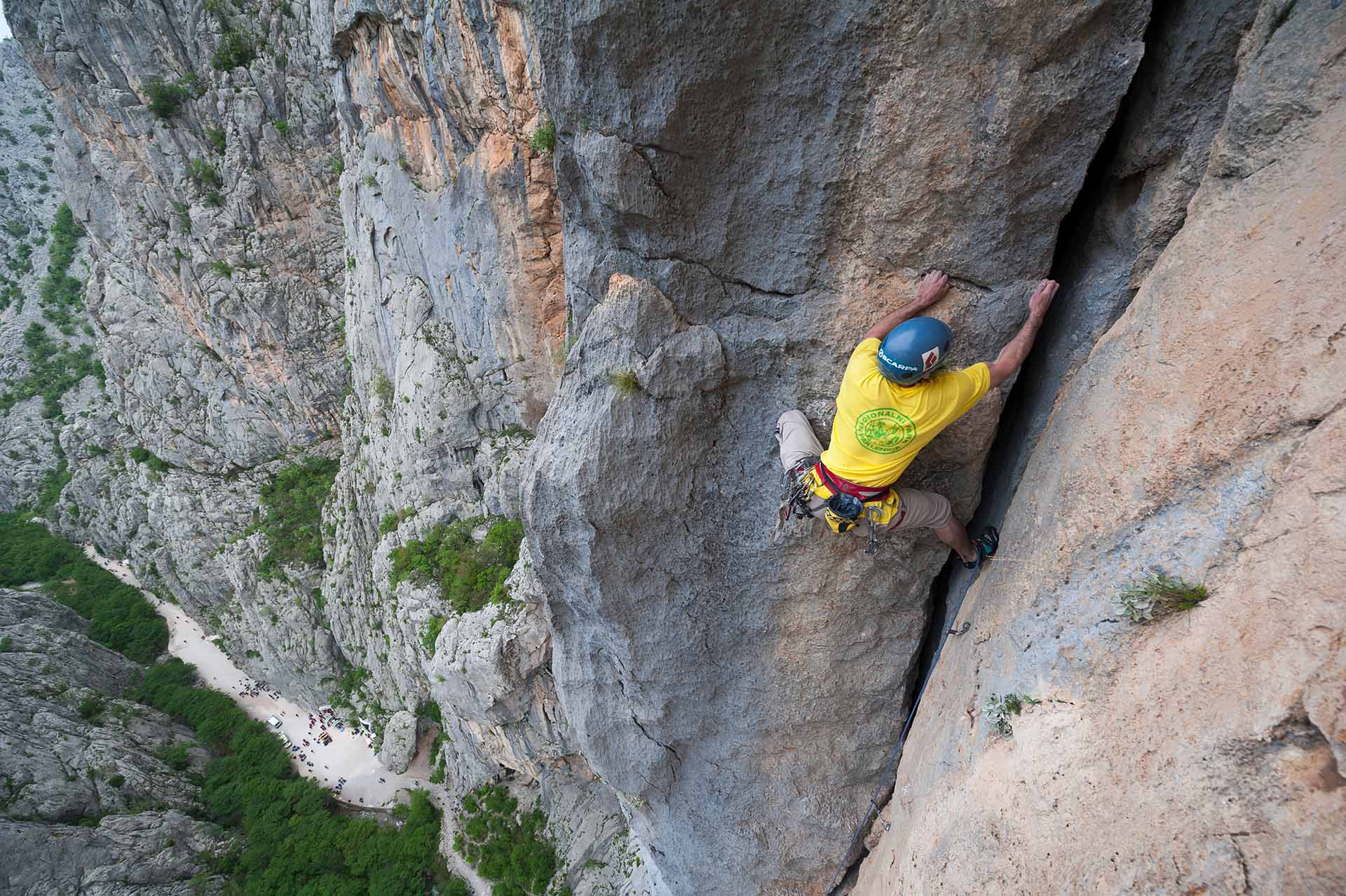 There are several climbing sites in the park, and this is one of the most popular areas for climbing across Croatia. There are around 590 routes, and they vary in difficulty and duration.
If you're looking for a short climb, head to Klanci in the Velika Paklenica canyon. This is the best site for families. Anica Kuk is the most famous rock, and it has 350 meters of routes to choose from. There are numerous others, you're guaranteed to find one that suits your time limit and your climbing agility.
There are other climbing options you can choose from and several interesting and educational climbing courses that you can take within the park (link).
Educational Trails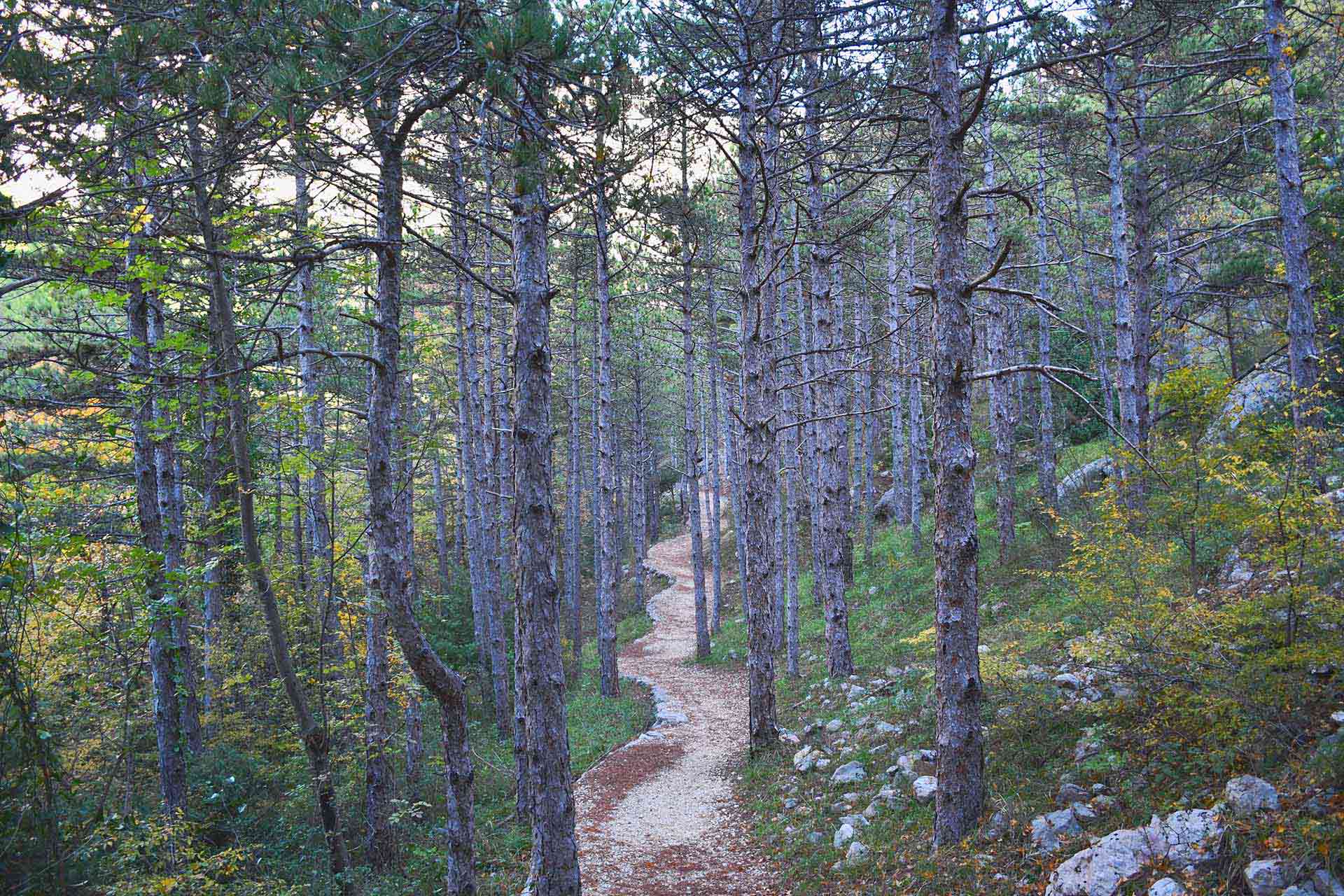 There is a diverse offering of educational trails which you can take. The most popular is the educational trail that runs from Velika Paklenica Canyon and heads over to the Mountain Hut. You can see boards along the way which tell you all about what you're seeing - it's educational and fun.
Paklarić educational trail is another great spot, and this one has a viewing point where you can take amazing photos. You can join this trail just a short distance from entrance one, and it is clearly signposted, so it's easy to follow, even without a map. This trail is 550 meters long and has plenty of information boards along the way.
The Pjeskarica trail goes from the Paklenica Mill right after the Park's reception, and heads to the parking site in the canyon. This is a 1.5-kilometer trail that is fantastic for seeking out the local flora and fauna.
For those who want to learn more about history, "A Short Journey Through History" is a great choice. This trail is 8 km and is a mix of biking and walking trails, taking you through villages and vegetation. Here you can learn about the area from the times of the dinosaurs.
Underground Secrets of Paklenica Visitor Centre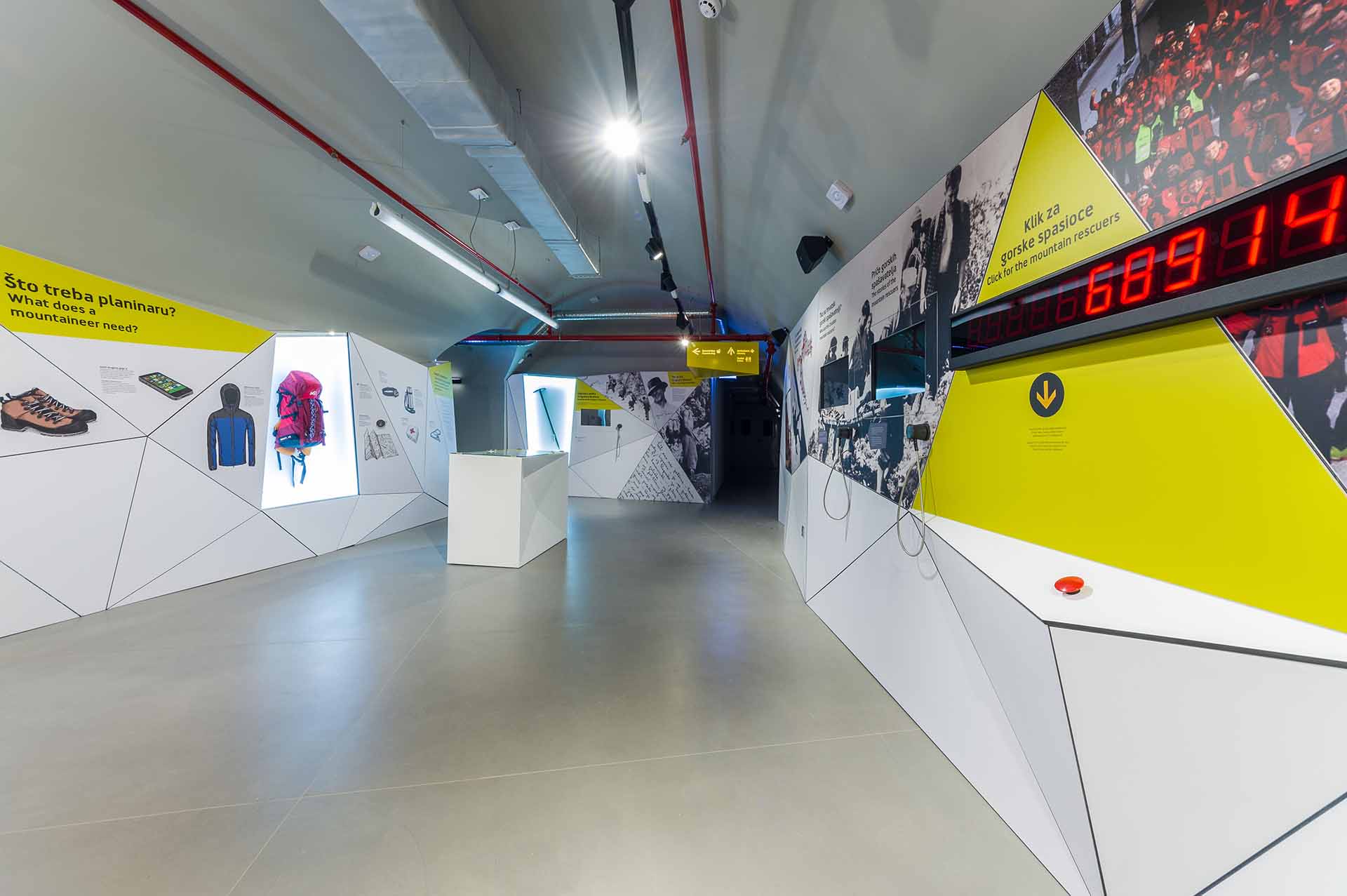 Packed with history, there are mysterious underground tunnels deep underneath the Velika Paklenica Canyon. These are called 'bunkers' and were built in the early 1950s by the Yugoslav Army. These bunkers were opened to the public at the end of the Homeland War.
Here you can enjoy a climbing center for children and learn all about the history associated with climbing. This is the ideal spot to teach your children about climbing from scratch, as well as learning all about the first climber in the park, Dragutin Brahm. Learning about the all-important Croatian Mountain Rescue Service is also fun.
This is a spot that is packed with activities but is also extremely informative too. It's no wonder it's one of the most famous parts of the park.
UNESCO Listing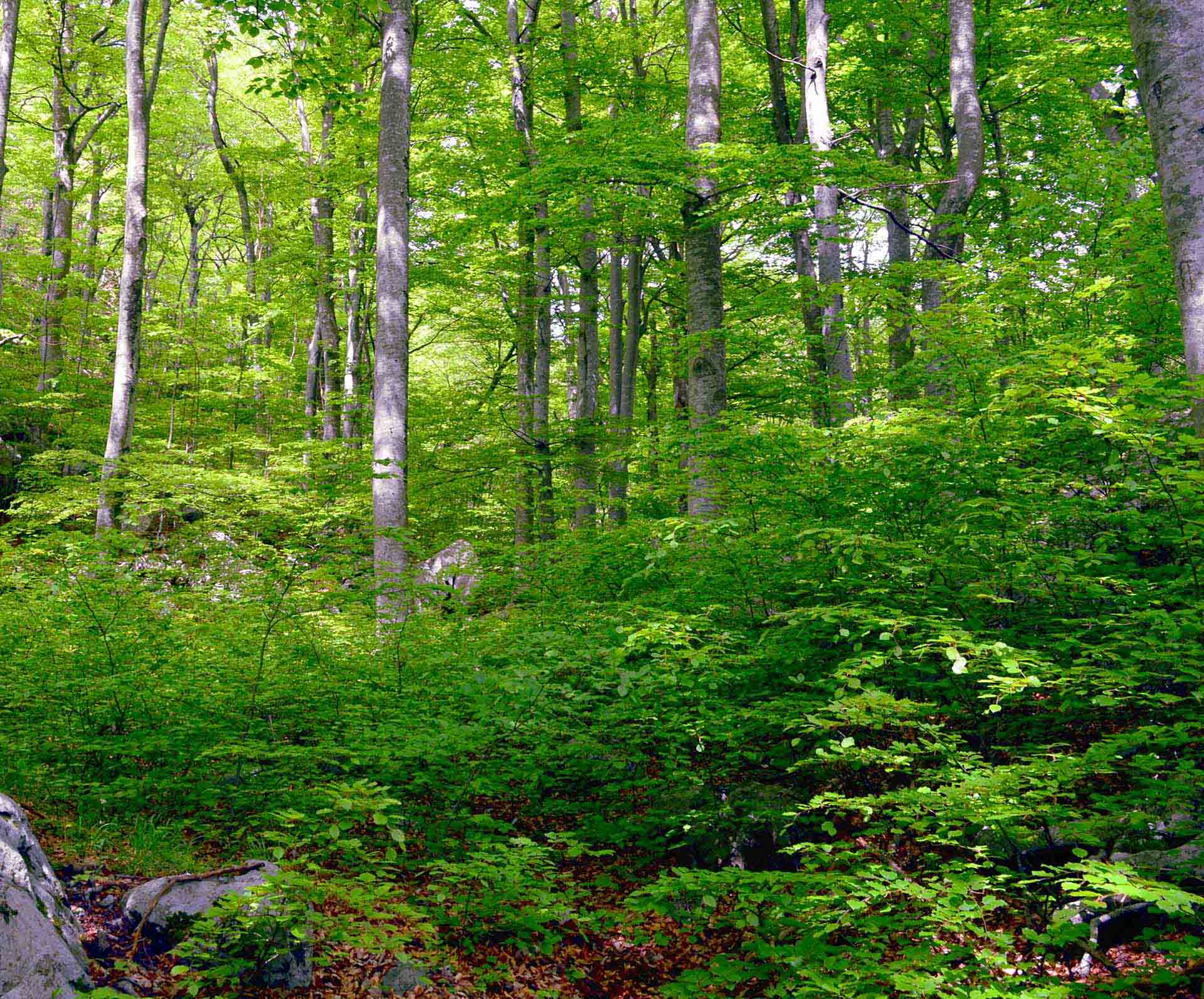 Paklenica National Park was made a UNESCO World Heritage site in 2017, thanks to the beautiful beech forests and the park's sheer size. By adding the park to this vital list, the beech will be preserved for future generations to ensure that Croatia's biodiversity is provided maximum protection. Of course, a UNESCO listing also brings more visitors, which is another reason why the park is so popular.
Winnetou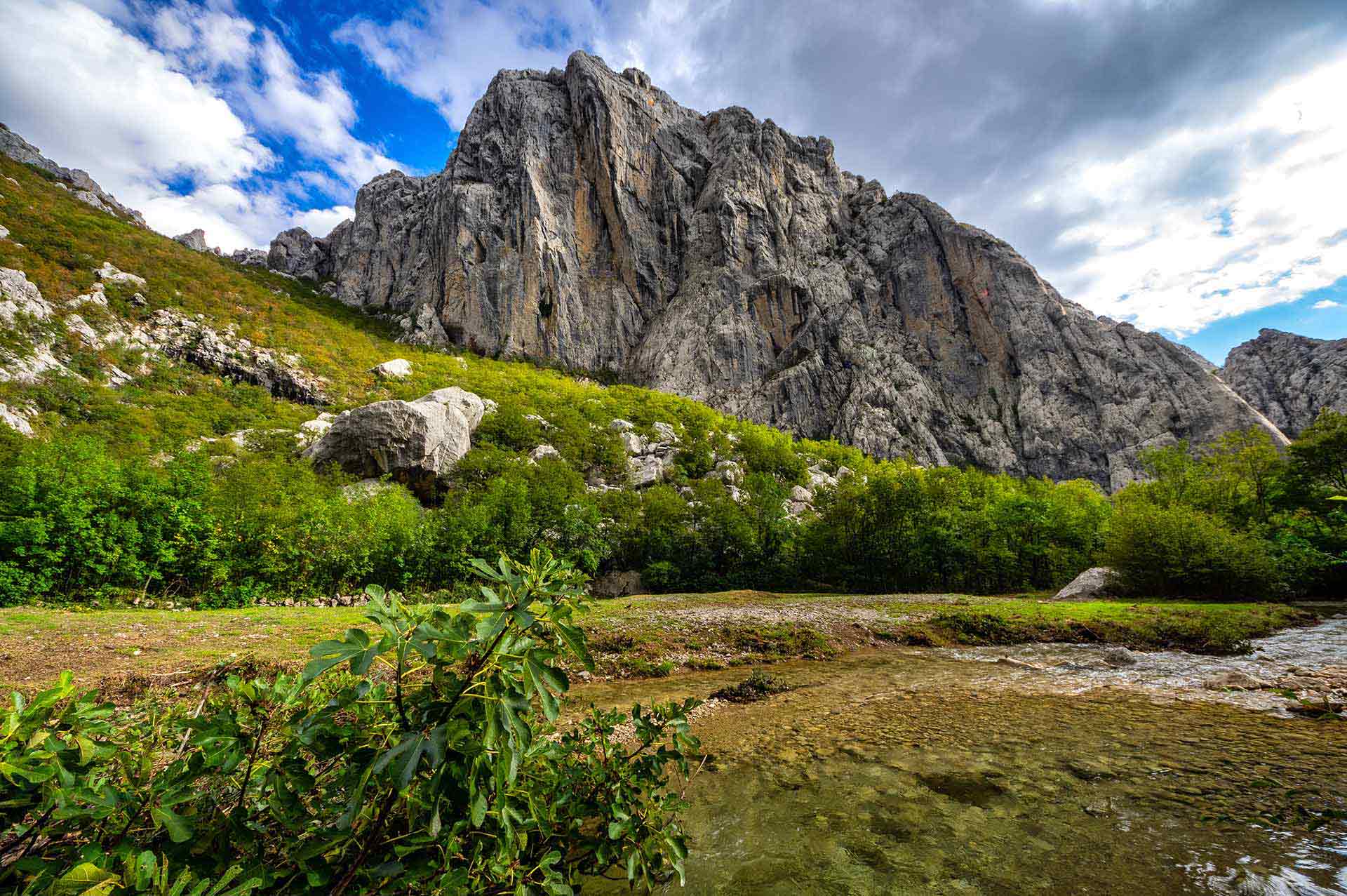 If you're a film fan, you may know that during the '60s, there were several films based on novels that were filmed in Croatia. These were about the Indian Apache chief called Winnetou, and they were filmed on the paths around the mountains of Paklenica.
You can take a tour of some of the most popular filming locations such as the Pueblo plateau. If you venture to Hotel Alan in Starigrad, you can also visit the Winnetou museum and commemoration site with an interesting film display at the same place where the crew had their accommodation while filming. Learn about the film and the crew.
Mirila
Mirila are monuments made of stone that are dedicated to those who have passed. You can find them throughout the park. These stones date back to the 17th century, and they commemorate those who died in the mountains and were then buried after being carried down the mountain to the village church. While the body was carried down from the mountain, it could only be laid on the ground once and on a special place. At that place it was considered the soul would finally leave the body.
These flat tables of stone were laid out to mark the deceased's height, and they're said to be the resting place of the soul, with the original grave only containing the body.

National Park Paklenica
//www.np-paklenica.hr/
Find More
Read next
5 WAYS TO EXPERIENCE ZADAR REGION MOUNTAINS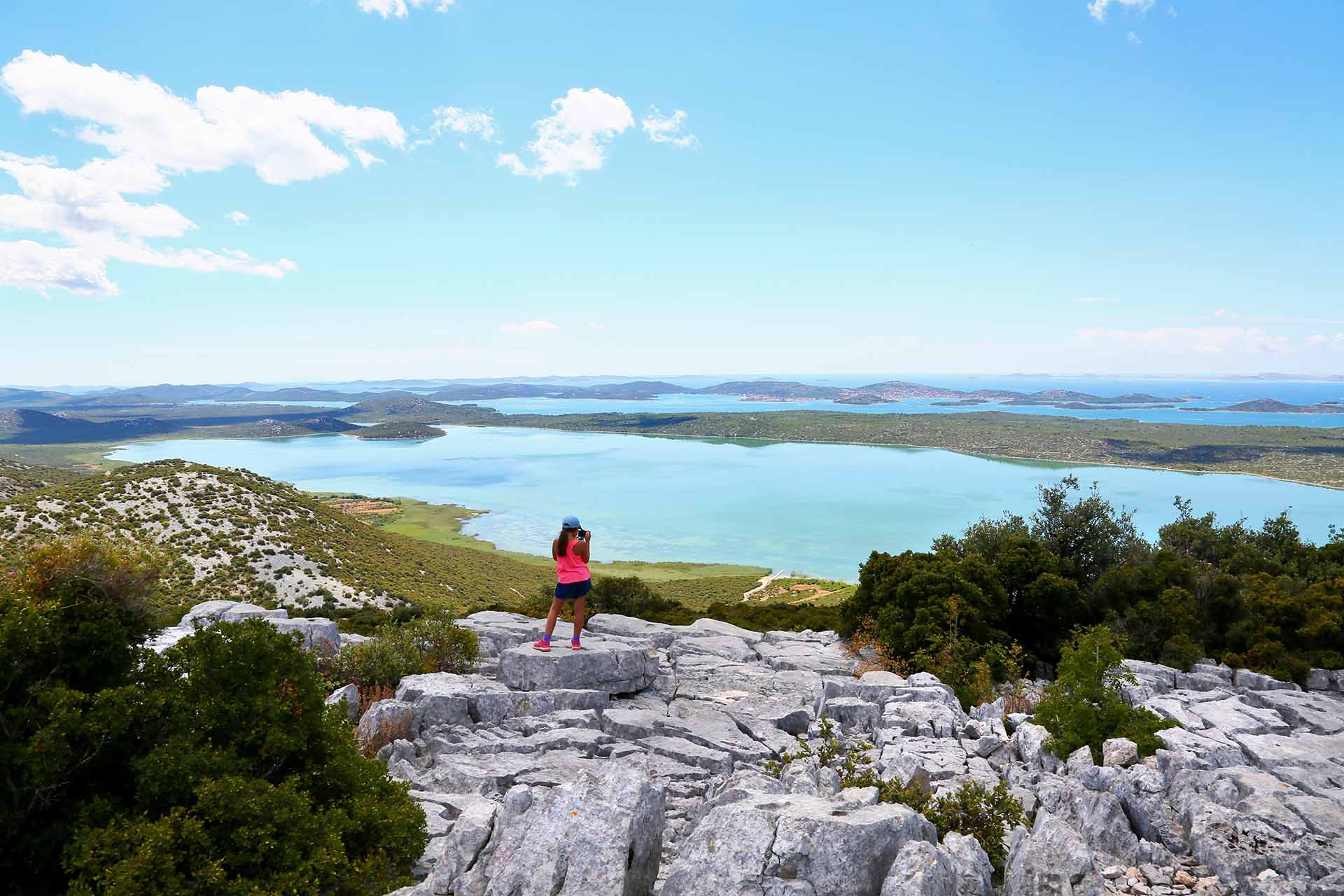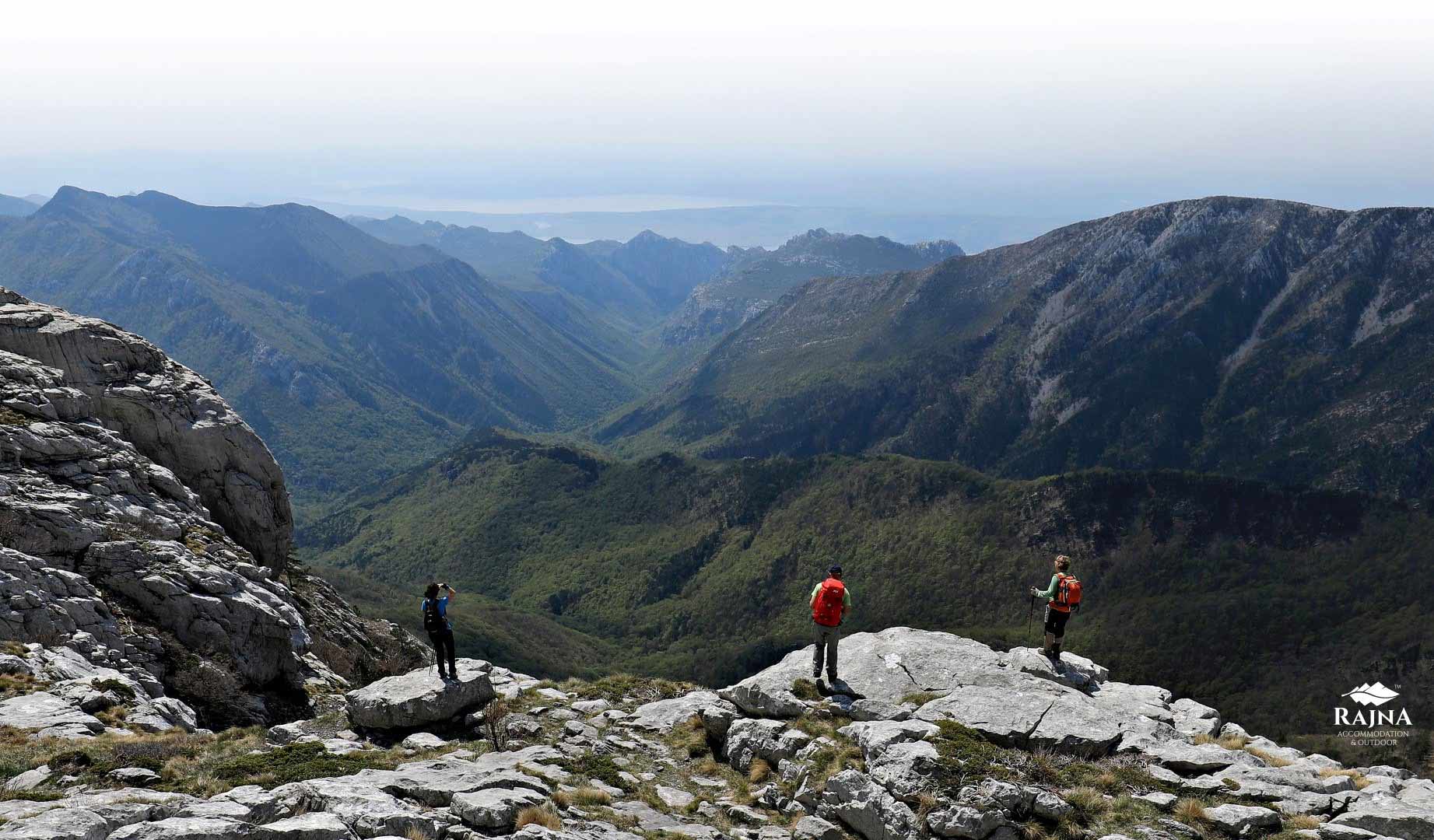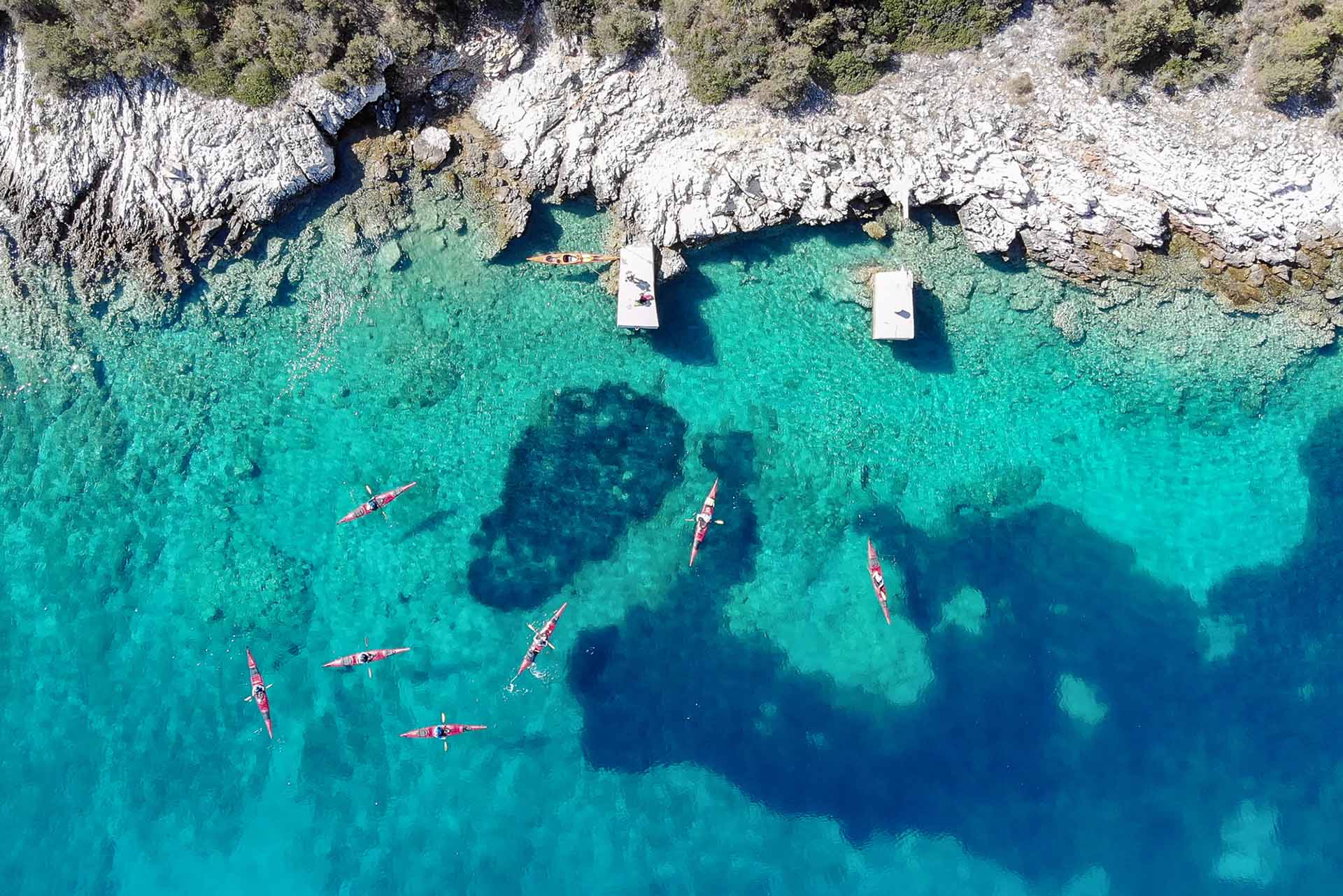 Nature & Adventure , Sailing & Boating
Located in: Islands