A gentle breeze, sunlight caressing your skin, the soothing sound of waves – is there a better way to spend a day far away from the hustle and bustle of everyday life than taking a break on the beach?
Don't just dream about it, do something about it – pop on your favourite summer outfit and enjoy some sunbathing, water sports, swimming and walks by the beach, or sip a cold beer or cocktail while listening to your favourite summer songs. Pack your bags and head for Zadar today!
DON'T MISS
Spend a day on the city beach and become part of the local crowd
Enjoy the most beautiful sunset in the world
Find the perfect beach for some quality R&R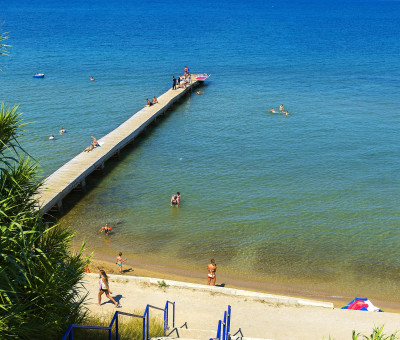 A surfing paradise!
Sabunike
If you're looking for adventure, then Sabunike is perfect for you! 
Real adventurists that are constantly looking for that next rush of adrenaline will love Sabunike as, due to the strong bura winds coming from Velebit, it offers great opportunities for windsurfing or kitesurfing. Sabunike is the second most famous surfing destination in Croatia, after Bol on Brač.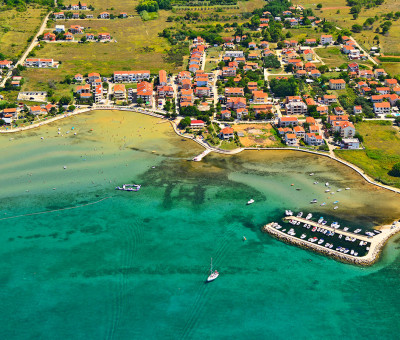 Perfect for kids and non-swimmers!
Škrapavac - Bilotinjak
Enjoy family moments in the beautiful sandy bay protected from the strong bura winds. 
The beaches in Privlaka are located in the beautiful, long sandy bay. From the northern side, the bay is protected from the strong bura winds with high and steep cliffs, while remaining open to pleasant and mild maestral winds. The sea is crystal-clear and shallow, which makes it perfect for kids and non-swimmers. The beach is equipped with showers and also features a small water park. Near the beach you can also find a children's playground and beach bar, which happens to get quite lively during the summer months.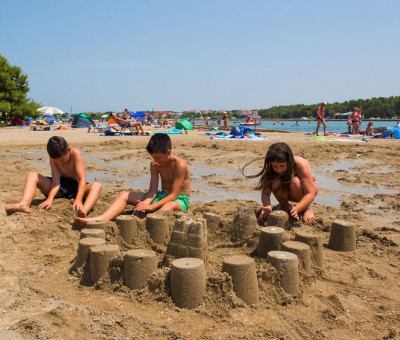 A balm for the soul
Mostina
One of the few beaches that caters both to kids and to those who need a little help. 
Mostina in Privlaka is a sandy beach that is perfect for families with small children, who will love playing in the sand and enjoying the clear waters. It is equipped with showers, changing booths and an eco toilet. Separate access to the sea for the disabled is provided.  The black geothermal mud and clean air are exceptionally beneficial for the treatment of rheumatism and arthritis. A café bar, fast food establishment and pizzeria are located in the vicinity of the beach.