If you're looking for a spot that takes your breath away due to its sheer natural beauty whilst also giving you a chance to spot some fantastic local wildlife and marine life, you have to head to Telašćica Nature Park.
Telašćica Nature Park is found on Dugi Otok, an island in the glittery blue of the Adriatic. This protected area in the south-east of the island is actually 8 km deep and 2 km brad bay – the largest bay in the Adriatic. The bay itself actually has around 25 smaller bays and 5 islets and is separated into three main areas, namely Farfarikulac, Tripuljak, and Telašćica. Each one is as beautiful as the other!
No wonder doplhins, the last marine mammals of the Adriatic, chose Telaščica with its steepest white cliffs and turquoise blue water as their favorite hang-out place. Around 220 bottlenose dolphins live in the Adriatic, but here is the best chance to meet them. And not just them! For example the peregrine falcon is also a common guest. The most known attractions include vertical cliffs which reacht the height of 161 meters, corals below the sea including the rare red coral and the lake Mir which is located in a narrow band of land between the open sea and the bay. But there is so much more - numerous coves, capes, rocks, animals and five small islands! Each one has its own fascinating story, so go and find out for yourself!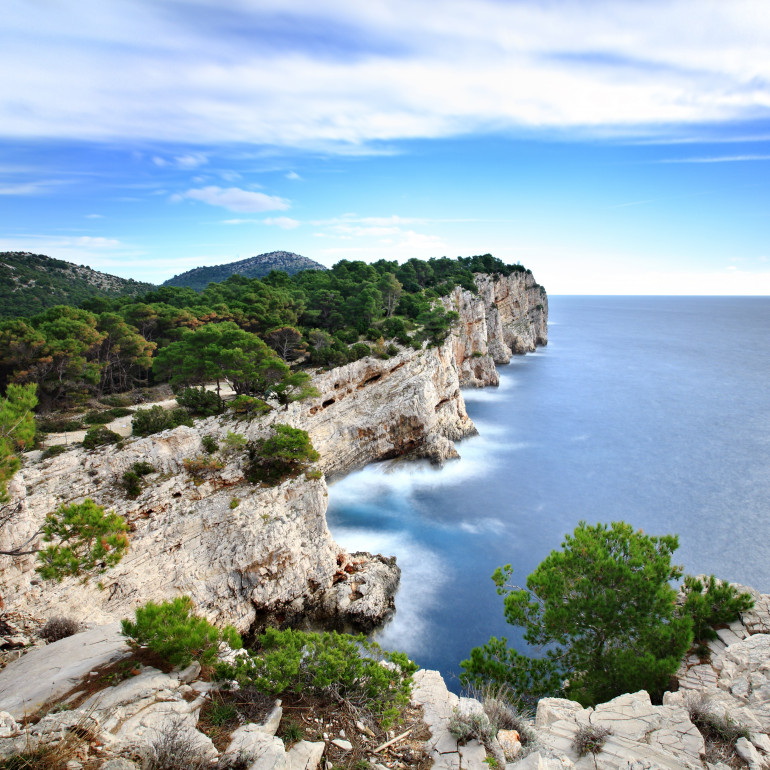 You can reach Telašćica Nature Park via a ferry or fast boat, which departs from Zadar Port several times per day (fast line Zadar-Sali-Zaglav; ferry line Zadar-Brbinj). Nevertheless, most people make their lives a little easier and decide to book a boat-excursion to the park instead. These tend to depart from Zadar, Biograd, Pasman, and Ugljan. Of course, if you're a seasoned sailor, you could also rent a boat and visit the park independently.
You'll need a ticket to enter the park. These can be purchased at the park entrance or via an agency in Sali. If you book your ticket online via MySea, a popular web service, you'll need to book the day before you intend to visit for your ticket to be valid. You can also purchase a 3 or 7-day ticket which gives you continuous access to the park during those dates.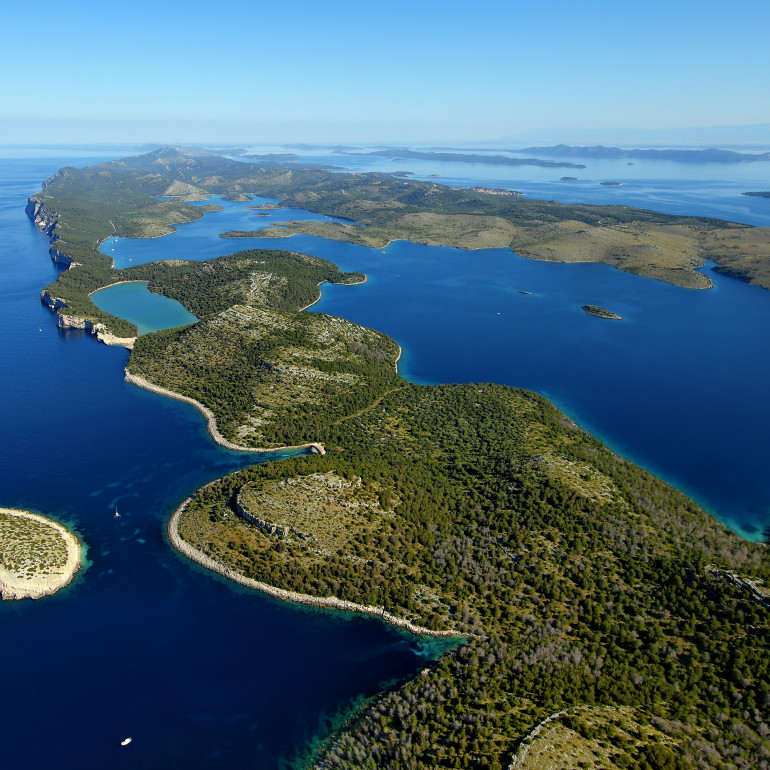 More information on activities, excursions and curiosities of the park find here: Explore
Visit official website: Nature Park Telašćica