These locations get so high, you will really think you reached heaven!
The most famous hiking destination in this area is National park Paklenica, for sure. Its amazing geomorphological shapes and rich biodiversity amaze nature lovers, adventure seekers and families for decades. There is something for everyone – from easy to difficult trails, but all offer breathtaking views and a one of a kind experience. With more than 150 km of outstanding mountain trails and two grand peaks higher than 1,750 m, the Paklenica NP is a true heaven for every hiker! You do not have to be a skilled climber to realise the beauty of Paklenica. However, hiking is, by far, the best way to truly get to know Paklenica, as there are several very popular routes that offer magnificent views of the Adriatic and take your breath away. This is where the highest and most amazing peaks and tops of Velebit are located, Vaganski Vrh (1757 m) and Sveto brdo (1753 m). However, the Paklenica rewards the visits of those who do not have any climbing experience but only a desire to be among the amazing mountains by providing them with an experience. Paklenica, with its peaks, position and natural features is one of the top alpine and tourist destinations. Ain't no mountain high enough to keep you from getting to Paklenica!
Although the real peak of Velebit is Vaganski vrh (1757m), Sveto Brdo, 6 m lower (1751m), is considered by many to be the "true peak". It is said to be the most impressive among the series of peaks above the Paklenca National Park. Sveto Brdo is famous for its giant pyramid and a clear view of both sides of the mountain. You can either take a two-hour hike (if you take a car to the closest point) or take an eight-hour tour leading you through the fascinating landscape of the Paklenica National Park. Whether you are a morning or a night person – we've got you covered! If you are a night owl, you can choose a tour that starts after nightfall and enjoy the dawn like never before! And you will meet many other animals too, such as the Croatian mustang and wild horses. OMG, we know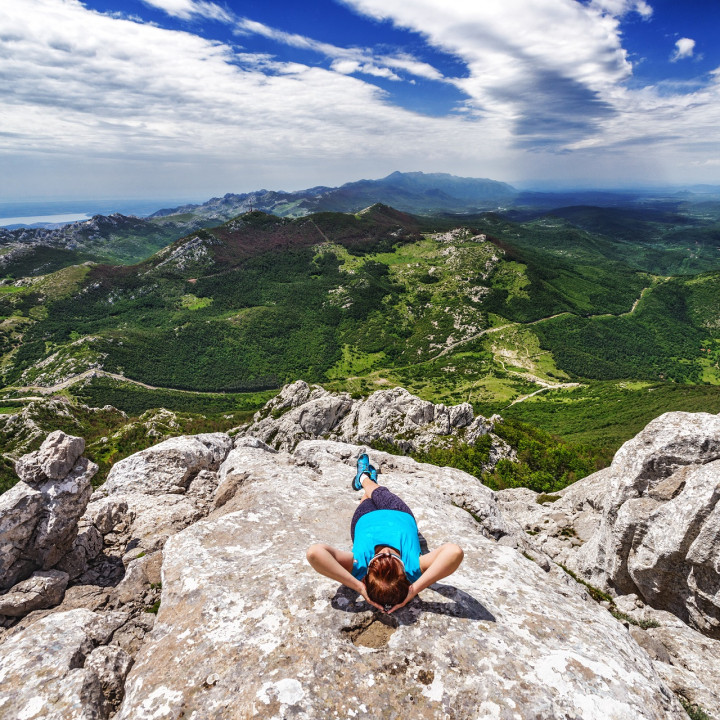 The Sacred Triangle of Pag is a very popular tourist site that links three sacred spots where the Christian churches were built on the foundations of pagan places of worship. This rugged inaccessible area poses quite a challenge to all those who love to hike and presents a unique adventure, while offering wondrous views of the surroundings from the highest point of the island. 
Explorez la rivière Krupa et le monastère! Le canyon spectaculaire et les cascades sculptées par les rivières Krupa et Zrmanja ne peuvent être surmontés que par le monastère construit sur ses berges. Voyez ce qui se passe lorsque nature et histoire travaillent ensemble !
Riviera de Biograd offre également de nombreux itinéraires de randonnées panoramiques qui sauront vous réveiller et vous détendre, notamment des sentiers plus faciles à proximité menant à Soline bordée de pins et de routes de gravier menant à Pakoštane, ainsi que des itinéraires plus lointains et exigeants autour du lac de Vrana et collines des îles voisines.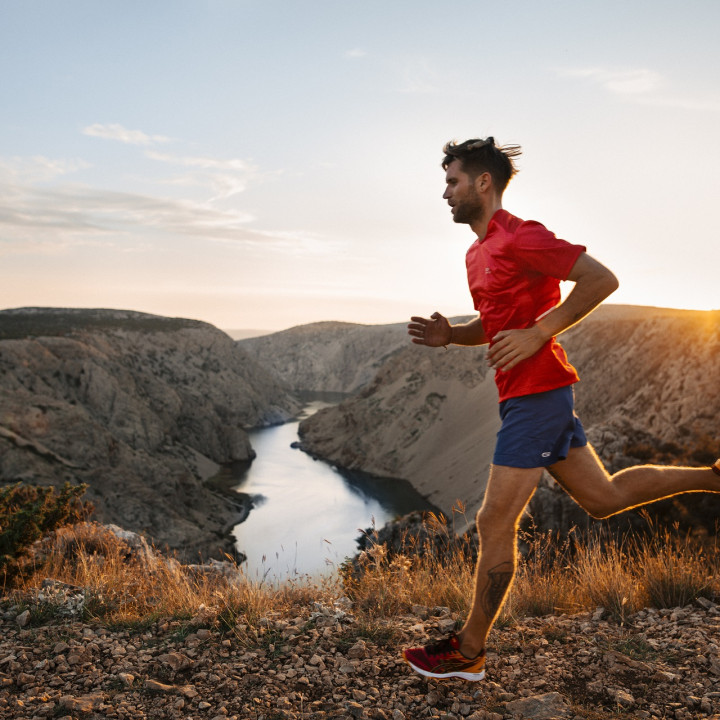 But, don't stop here, our region has more to offer!

Explore Ugljan and its prevailing greenery know as the "garden" and a 14th-century St Michael's Fort, Pašman island known for its škraping race and trails, Dugi Otok's beautiful natural landscape or Pag's Moon-like surface. After the long hikes, relax while enjoying the nature in its finest forms.
Have you heard of škraping? After the global hit called trekking, Croatia got the bragging rights to its own adrenalin sport – škraping. It is running and fast walking on sharp and steep coastal cliffs. Even though it is a very demanding discipline, it has gathered many fans. Since 2006, škraping competitions on Pašman have been taking place in three categories: Ultra (47 kilometres) – intended for experienced athletes ; Light (25 kilometres) – introduces the participants to the antiquities and beauties of Pašman, and Đir (12 kilometres) walking or running on fresh air. Check which category best suits you and head into a sports adventure!