Traverse Paklenica National Park, a natural haven of pine forests with over 150 km of hiking trails, and climb its formidable canyons of Velika Paklenica and Mala Paklenica.
The Paklenica National Park is at the heart of Croatian rock climbing and is known as one of the top European rock-climbing areas.
 It is a place of outstanding natural beauty. It is also the most visited climbing site in Croatia. Rock climbing is very varied: from single pitch sport routes to big wall rock climbing routes up to 350 m long, catering to absolute beginners as well as the most experienced rock climbers. There are 590 routes here  in total on good quality limestone rock with the majority of the routes bolted. 
The majestic canyons of Velika Paklenica and Mala Paklenica are, according to many, the most impressive parts of the park, with the former being over 700 m high, 50 to 800 m wide and 14 km long! Just 2 kilometres away from the sea, Paklenica is among the favourite destinations for families with children.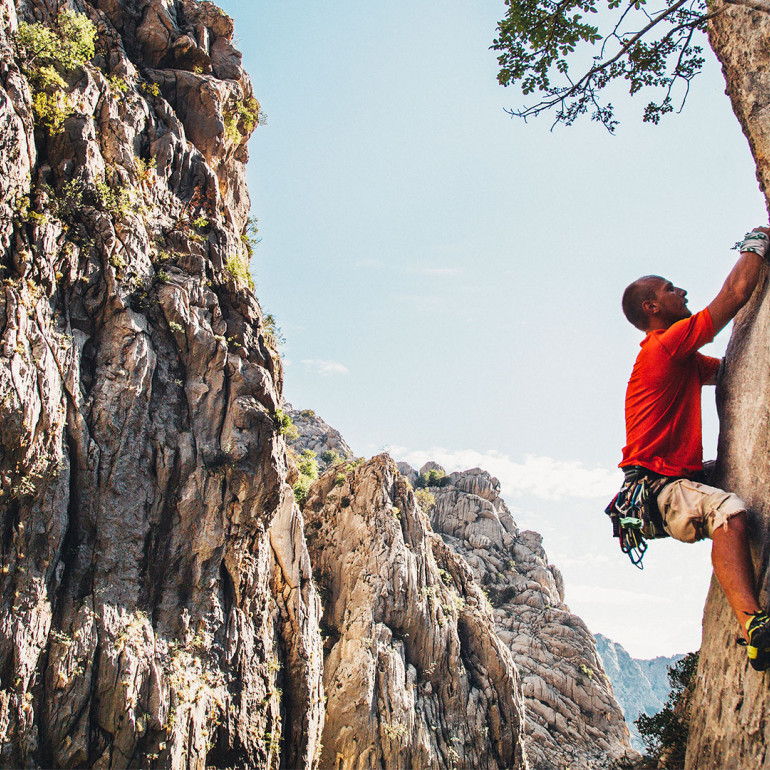 Staying in the Paklenica area, anyone keen on climbing should connect with Paklenica Avanturist. They offer guides who show you the ropes as well as rock climbing classes. From taking children as young as five out into mother nature and teaching them how to tie knots, to rock climbing lessons for teenagers and adults.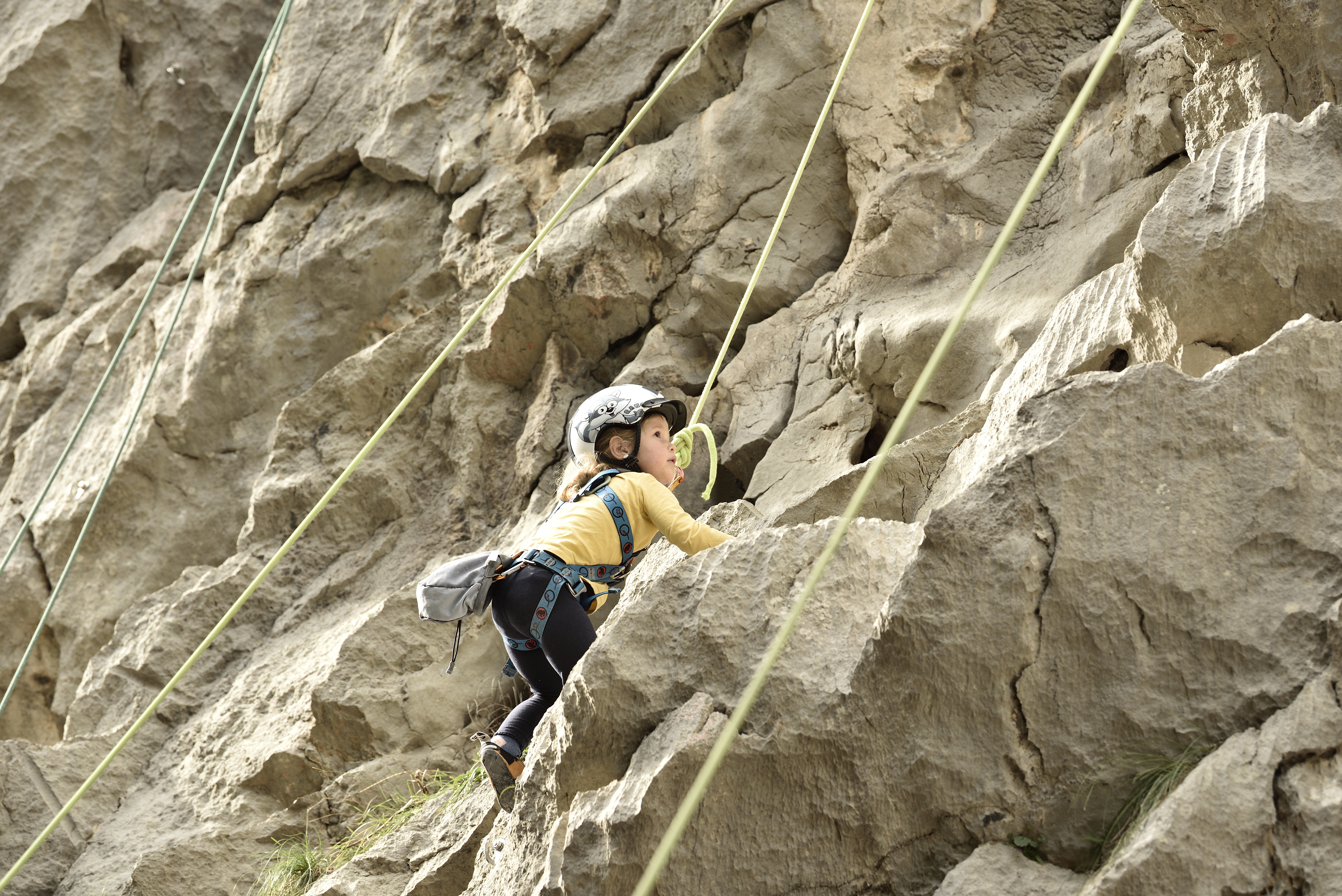 The crew can lead you on a multi-day ascent of Anića Kuk from April through to October. Anića Kuk is the biggest rock on the Velebit and should not be missed. It is arguably the most well-known rock in Croatia. Standing at an impressive 300 meters high, it is loved by serious climbers thanks to its indentations and overhangs.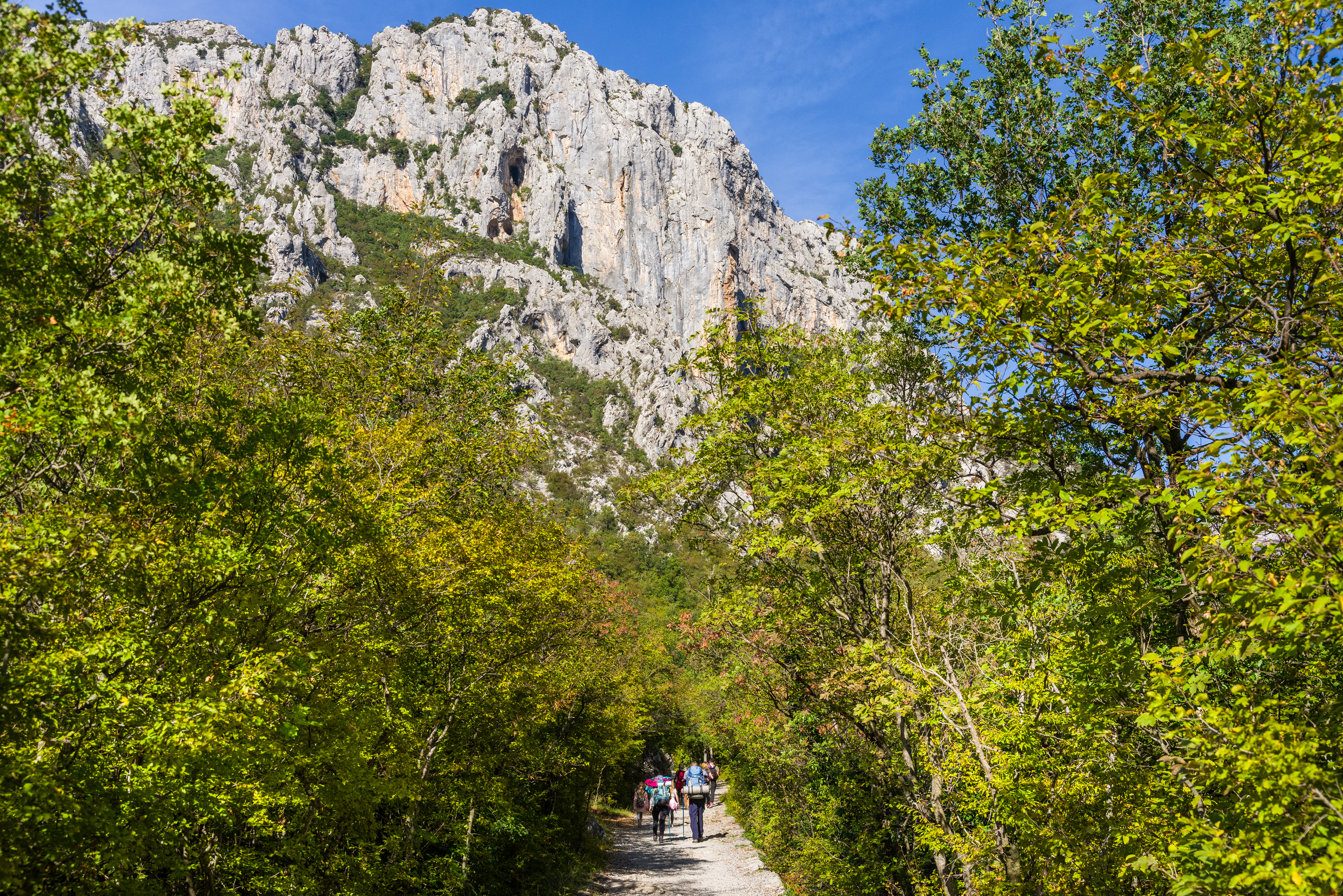 As they are the only guide service authorized to function at Paklenica National Park, you know you'll be in good hands rock climbing this spectacular area.
No wonder that the International Climbers Meeting that gathers climbers from across the globe takes place here each year to take part in exciting events and competitions.