Biograd na Moru, or simply Biograd, is a beautiful seaside resort and an important nautical centre located on a small peninsula at the very heart of the Adriatic Coast. The town is surrounded by exceptional nature and its visitors can explore many national and nature parks and two nature parks in its vicinity, admire its rich and interesting cultural heritage or enjoy excellent beaches and lovely promenades.
DON'T MISS
Go on a romantic excursion to a heart-shaped island
Have a fun day at Dalmaland
Sail the Archipelago
Beaches
Top of the pops
Find the best beaches for your needs!
The Biograd riviera has a number of beautiful and popular beaches, all within arm's reach from the town and are easily accessed by several pleasant promenades such as Bošana, Dražica and Soline. However, those who are prepared to travel a bit further should definitely visit Crvena Luka as well, a sandy picturesque cove well worth a short 3 km trip. It will be worth it, trust us.The water around these Blue Flag quality beaches is very clear and the pine trees on most of them provide a welcome shade and shelter from the hot and bright Mediterranean sun. If you get bored from relaxing, don't worry. The riviera's family beaches also offer all sorts of recreational and sporting activities, as well as an opportunity to have fun in well-equipped children's playgrounds and to enjoy gastronomic specialties.
Dalmaland
The fun starts here
Dalmaland has only one mission – creating fun for the whole family.
A vacation with too much fun? Said no one ever. So, if you are in the mood for some adrenaline and entertainment, head to Dalmaland. This theme park offers tons of fun and spectacular entertainment for the whole family in the very heart of the Adriatic Coast. Visitors can choose their adventure from one of the three adrenaline ride themes based on the concepts of space, pirates and the Wild West respectively. The park, however, has something for everyone, from computer simulations and gaming rooms to magicians, jugglers, circus performers, stand-up comedians and similar entertainers from around the world. Just reading about it is fun! From now on you can also enjoy the largest water park in Dalmatia with as many as 14 water attractions and the biggest slide in Croatia!
Take a boat and explore the Archipelago
Navigate your vacation
The entire archipelago is perfect for sailing as it features a crystal-clear sea, mild tidal movements and light sea currents. Add stunning views, nature and routes to the mix and you got yourself an extraordinary nautical experience! Located in the most indented part of the Adriatic Sea, an area with the largest number of islands and several national and nature parks, Biograd is the ideal starting point for all those who love sailing, especially between April and October. The town has a long and proud maritime history and it is one of the most popular nautical spots in Northern Dalmatia offering excellent facilities of well-equipped marinas along with the cosiness and intimacy of little private bays and numerous opportunities to explore the stunning natural environment. No wonder it attracts many yachtsmen and boating enthusiasts who come for one of the 50 annual regattas. Sail away!
Heart-Shaped Island
Fall in love with this island
The Island of Galešnjak is known for its heart shape, but there are more reasons to fall in love with it.
As most things related to love, discovering this island was also an accident. This tiny island of only 0.132 square kilometres of land was accidentally discovered during a Google Earth search. It instantly became a topic on TV channels such as CNN and BBC. The whole world found out about Galešnjak, the island with the most perfect heart shape in the world. You can plan your romantic trip also but note that it does not have any kind of man-made structures or accommodation facilities. In our opinion, that makes it even more romantic, don't you think? Enjoy romantic moments under the stars or swim along the clear pebble beaches surrounding the tiny island with your loved one.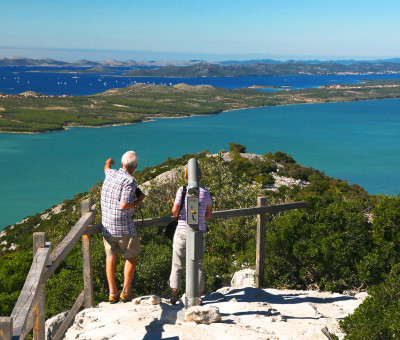 Paradise for bird(watcher)s
Bird-Watching at Vransko Lake
Vransko Lake – the designated nature park and the largest natural lake in entire Croatia is also a well-known ornithological reserve for 251 bird species! The park is a karst valley located alongside the Adriatic Coast and it spreads over 57 km2 of a unique wetland.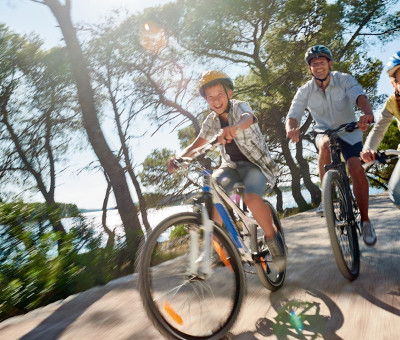 Hiking and biking!
Hiking and Biking
This area has exceptional panoramic hiking and biking trails that will both excite and relax you. There is a great variety of choices for all lovers of these sports, including easier nearby trails towards Soline lined with pine trees and gravel roads towards Pakoštane, as well as more distant and demanding routes around Lake Vrana and up the rolling hills of the neighbouring islands.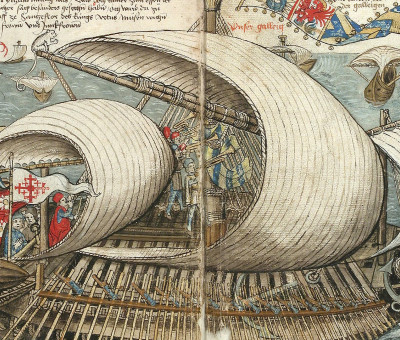 Meet the natives
Native Museum
Numerous factual records of the turbulent and rich history of the Biograd region have been stored in this fascinating heritage museum. Located in the wonderful setting on the Biograd shoreline, the museum reveals historical facts and tells stories of crowned kings, respected noblemen and wealthy merchants, those who resided here permanently and those who stayed in Biograd for shorter periods of time.
Maškovića Han
Summer house

goals

Learn the story of the Mašković summer house that has been transformed into a boutique hotel!
Diving
See
the sea
The sea around Biograd is a desirable destination for both diving experts and those taking their first steps in the exploration of marine depths!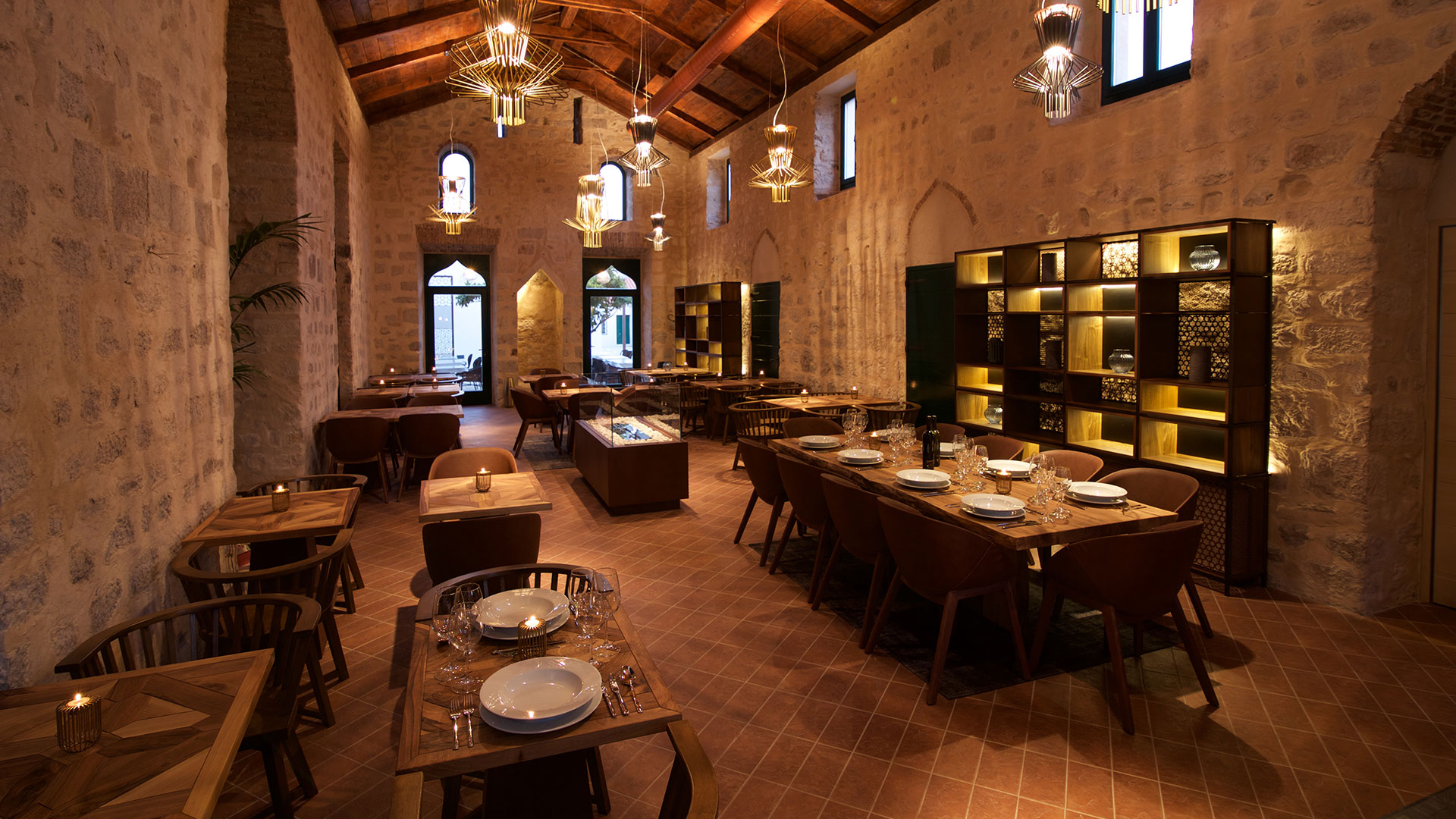 Maškovića Han
Summer house

goals

Learn the story of the Mašković summer house that has been transformed into a boutique hotel!

Jusuf Mašković, originally from Vrana, a high dignitary on the Sultan's court and a supreme admiral of the Turkish fleet, wanted to build his luxurious and modern summer house Han in eastern style for his return from Constantinople to his homeland. It started in 1644 and over 500 workers worked on it every day. But Mašković never got to see it. A year later, along with 60,000 soldiers, he conquered Crete. The nobility he showed to the Venetian soldiers provoked the sultan who summoned him to the court where Mašković was executed. His death changed everything, even the Han, which was built more modestly. Today you can admire it in its full richness since it has been turned into a boutique hotel.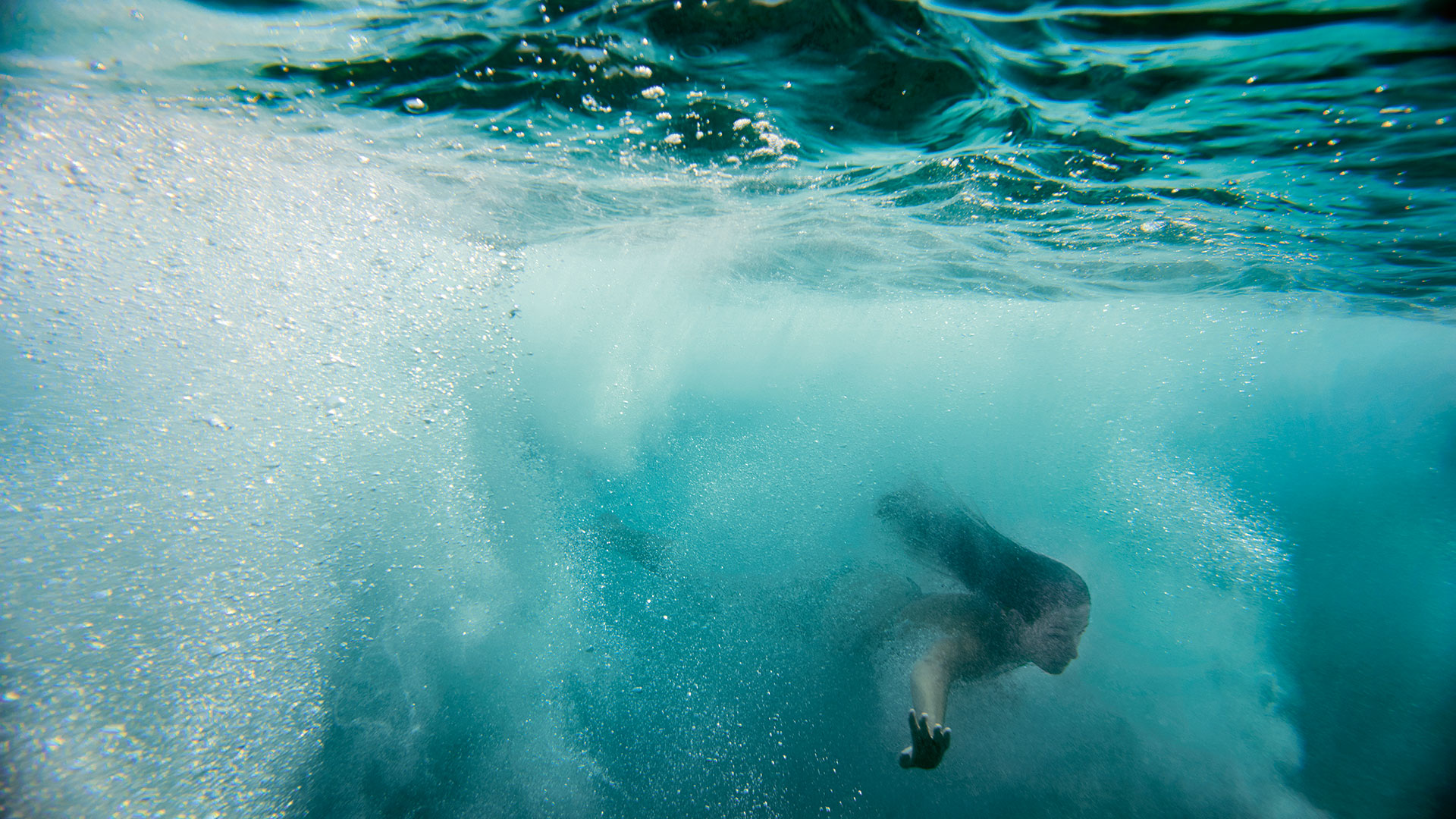 Diving
See
the sea
The sea around Biograd is a desirable destination for both diving experts and those taking their first steps in the exploration of marine depths!
You can admire the sea from your car, on the beach, on photographs, while dining… But it is a special experience to see it from another perspective – deep within! Many experienced divers and scuba enthusiasts find this area very attractive, as it is characterized by the extremely diverse seabed of various natural phenomena. The outer sides of many surrounding islands have depths of over 50 m and therefore, provide the perfect conditions for exploration of beautiful coral reefs, interesting hollow caves and teeming marine life. The coastal and insular flora and fauna around Biograd are rich and colourful. High sea clarity is ideal for underwater photo safaris, whereas the indented coast and lovely coves offer a nice shelter from occasional stronger winds and subsequent rising waves. Dig deep and swim deep and see (sea) it for yourself!