Where you stay matters, your choice of accommodation has the power to make or break your holiday, but when you choose somewhere like Maškovića Han, you know that you're making the best choice possible.
This boutique heritage hotel is the most western building in the whole of the former Ottoman Empire. Not only that but it's set in a stunning natural park. Explore history and nature while relaxing in the most chilled out of surroundings.
History of Maškovića Han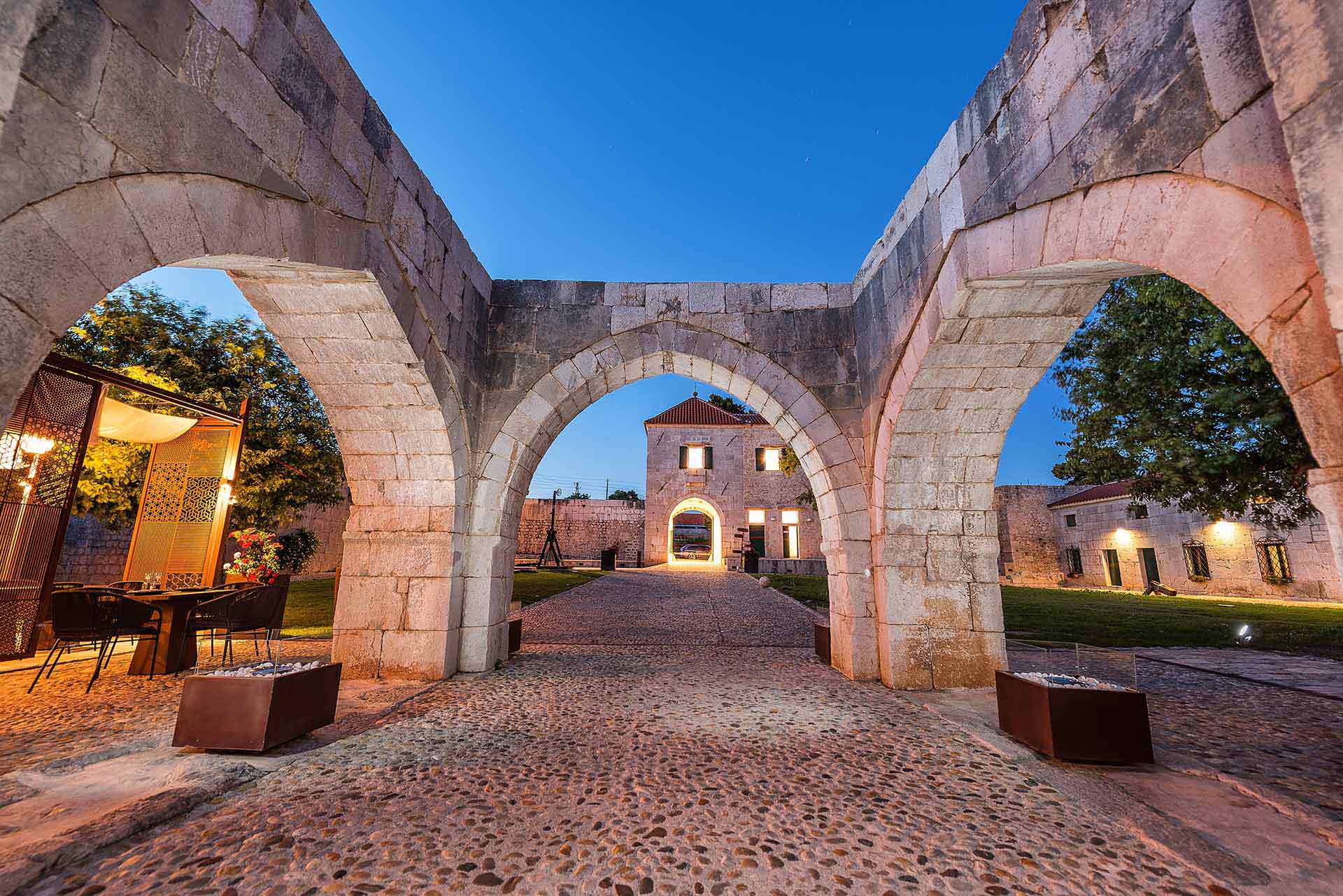 Maškovića Han was ordered to be built in 1644 by Jusuf Mašković. A Vrana native, Mašković was held in high esteem by the sultan's court and the supreme admiral of the Turkish fleet. He intended for the building to be his own summer residence, complete with a huge Turkish bath and all the most luxurious details of the time. Up to 500 workers spent day-in-day-out constructing the building.
However, Mašković was executed by the sultan in 1645, having angered the royal court by receiving praise for conquering Crete.
Museum
Located inside the walls, you will find a museum that explores various objects that were found in and around Vrana and Pakoštane. Many of the items on display were found underwater, but you will also be able to explore prehistoric artifacts and jaw-dropping antiques. For those interested in the Ottoman Empire itself, you will also be able to explore tombstone portions and cannonballs from the era.
Weddings at Maškovića Han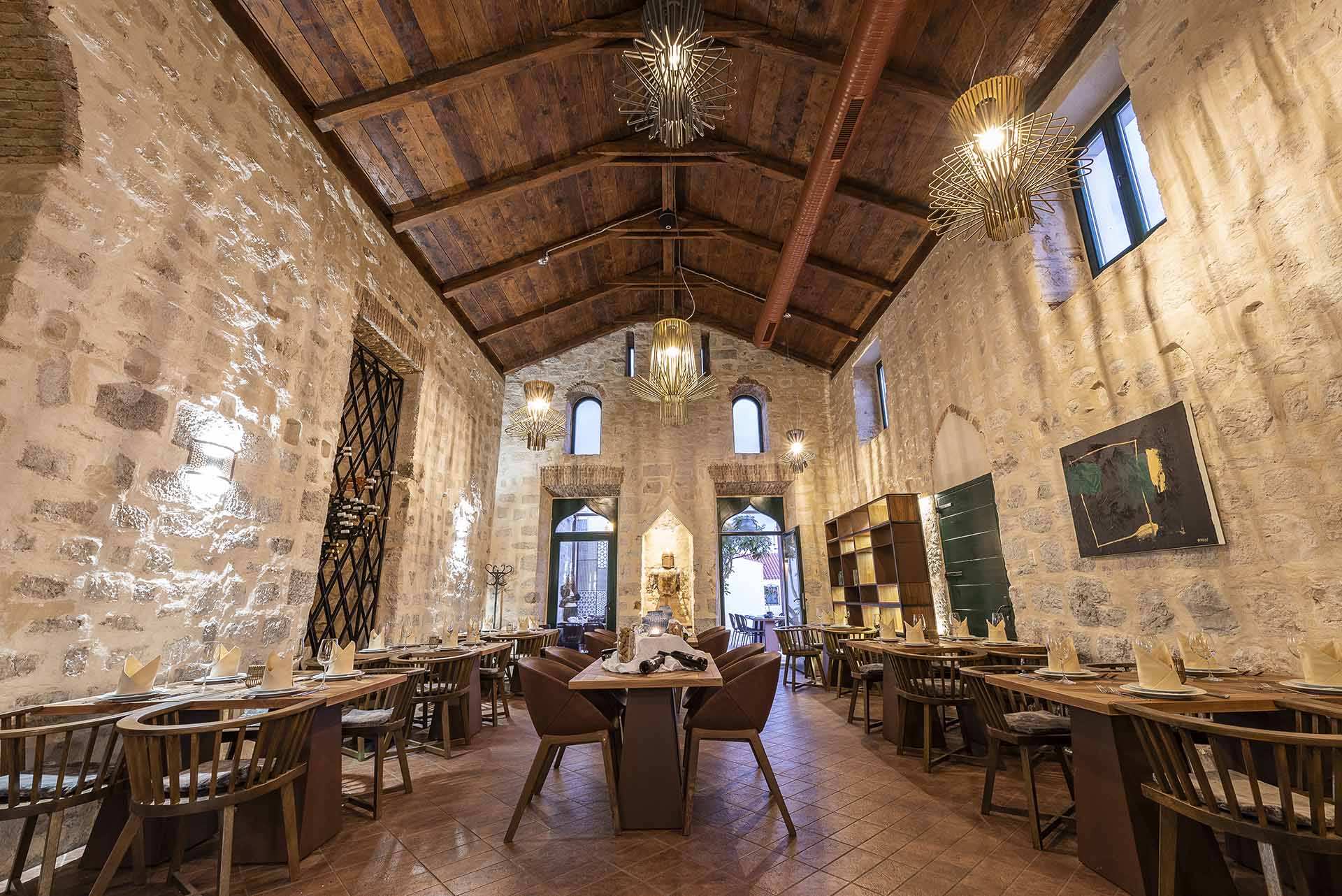 It's entirely possible to have your wedding at Maškovića Han! This will undoubtedly give you a day to remember, and your wedding photographs will show the most beautiful setting for such an important day. The restaurant is able to accommodate up to 50 people, giving you an intimate and secluded feel to your big day.
Souvenir & Wine Shop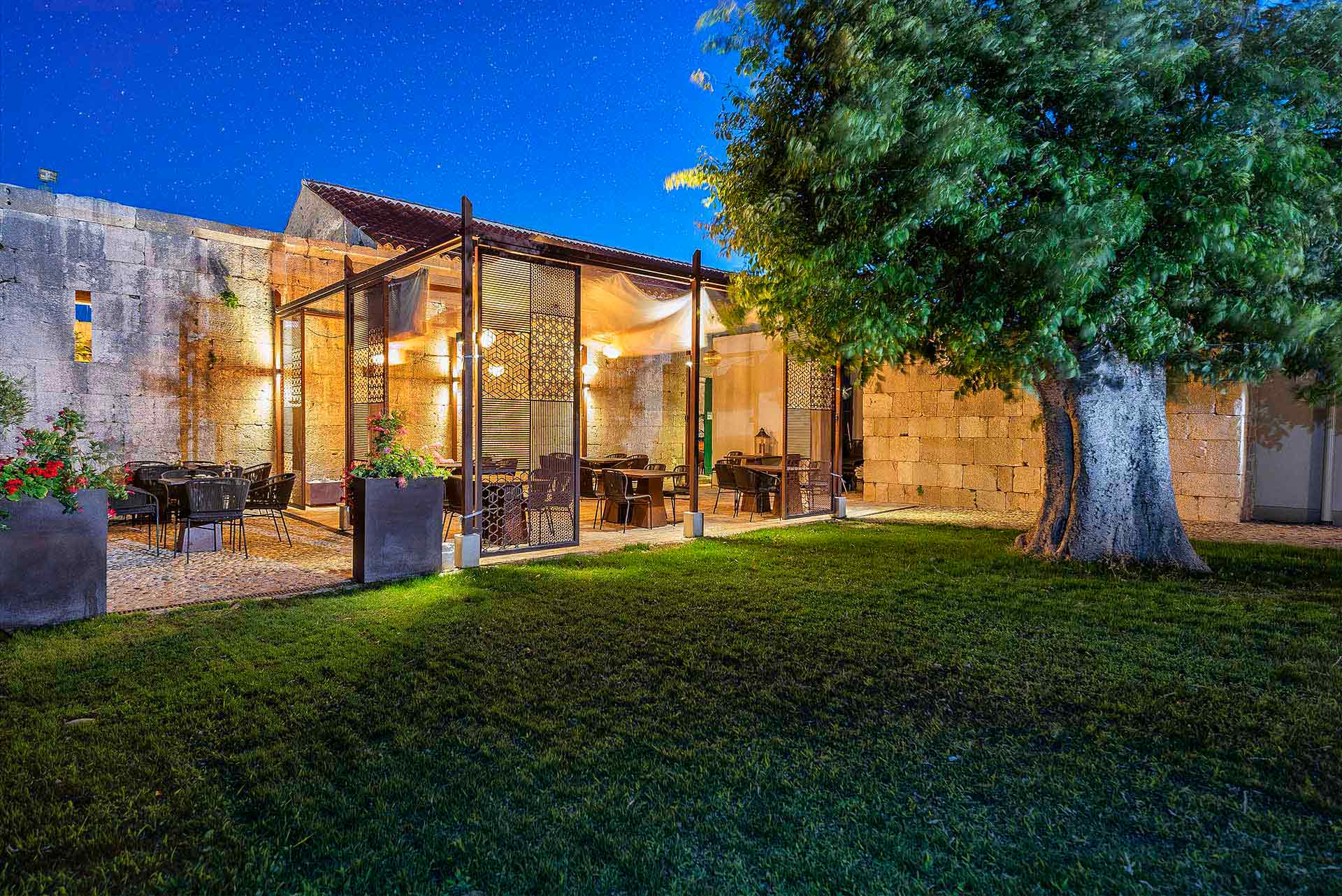 If you love a spot of shopping, you'll enjoy the souvenir shop and the on-site wine shop, with a huge range of items for you to buy. You'll also be able to peruse a considerable range of diverse local wines, local produce, delicious olive oils, and other souvenirs to take back home for your loved ones.
Sauna at Maškovića Han
After you've had a busy day exploring the local area, you'll no doubt want to relax, and the on-site sauna is the ideal place to do just that. Be sure to check out the huge jacuzzi tub, too, helping you to bubble your cares away! All of this allows you to chill out, ready for the next fun-filled day ahead.
Cycling & Hiking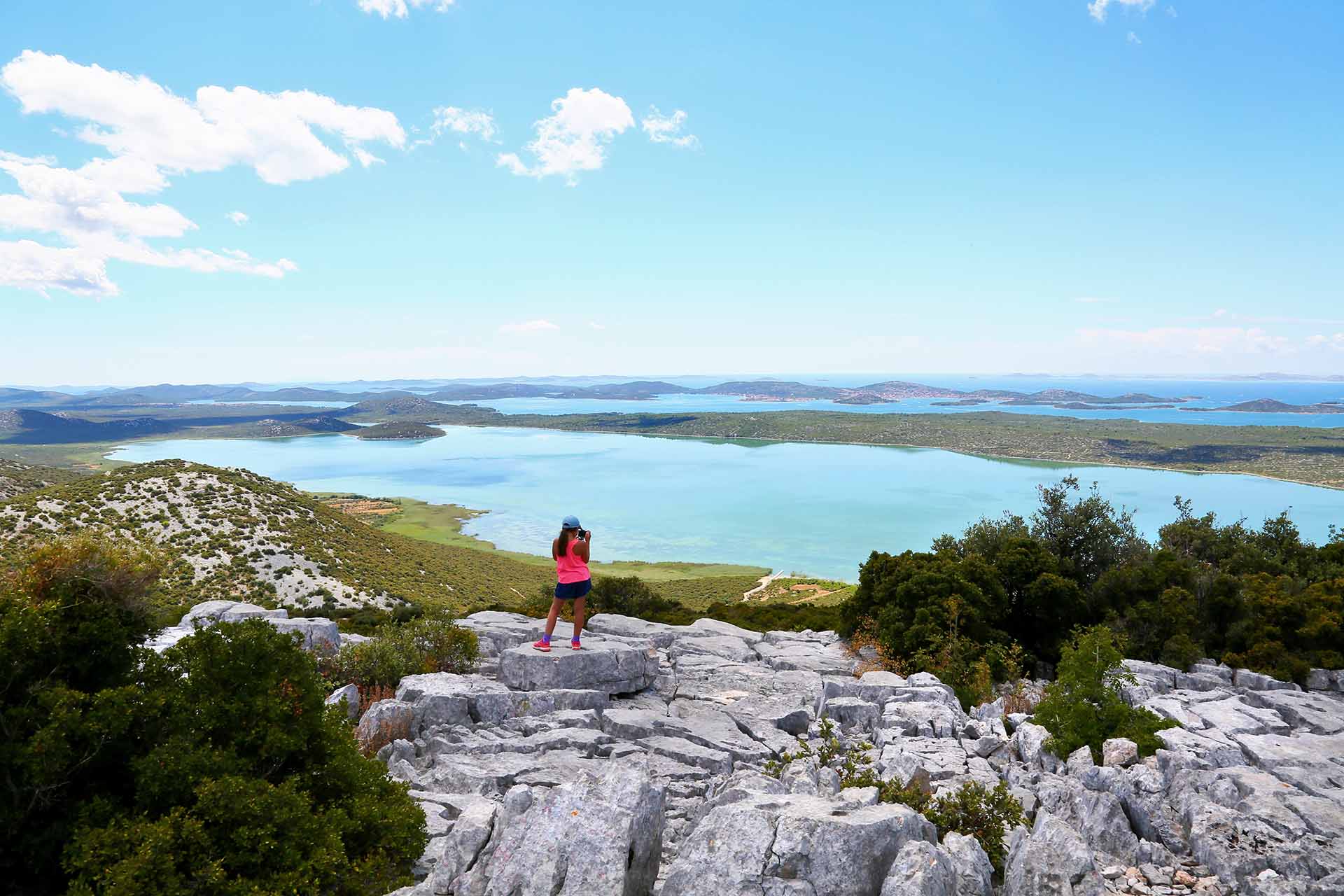 The area in and around Lake Vrana is the ideal place for anyone who loves the great outdoors, and there are plentiful cycling opportunities to be had. The bike train runs around the lake and is 50km in length. The views are simply divine, and there are also stunning beaches you can stop at.
There are also very well-maintained hiking trails, including an educational train along the ornithological reserve. Be sure to head to Kamenjak panorama point educational trail for stunning views over the entire region while also enjoying the educational botanical train, the educational fish trail, and another dedicated to birds of prey.
Bird Watching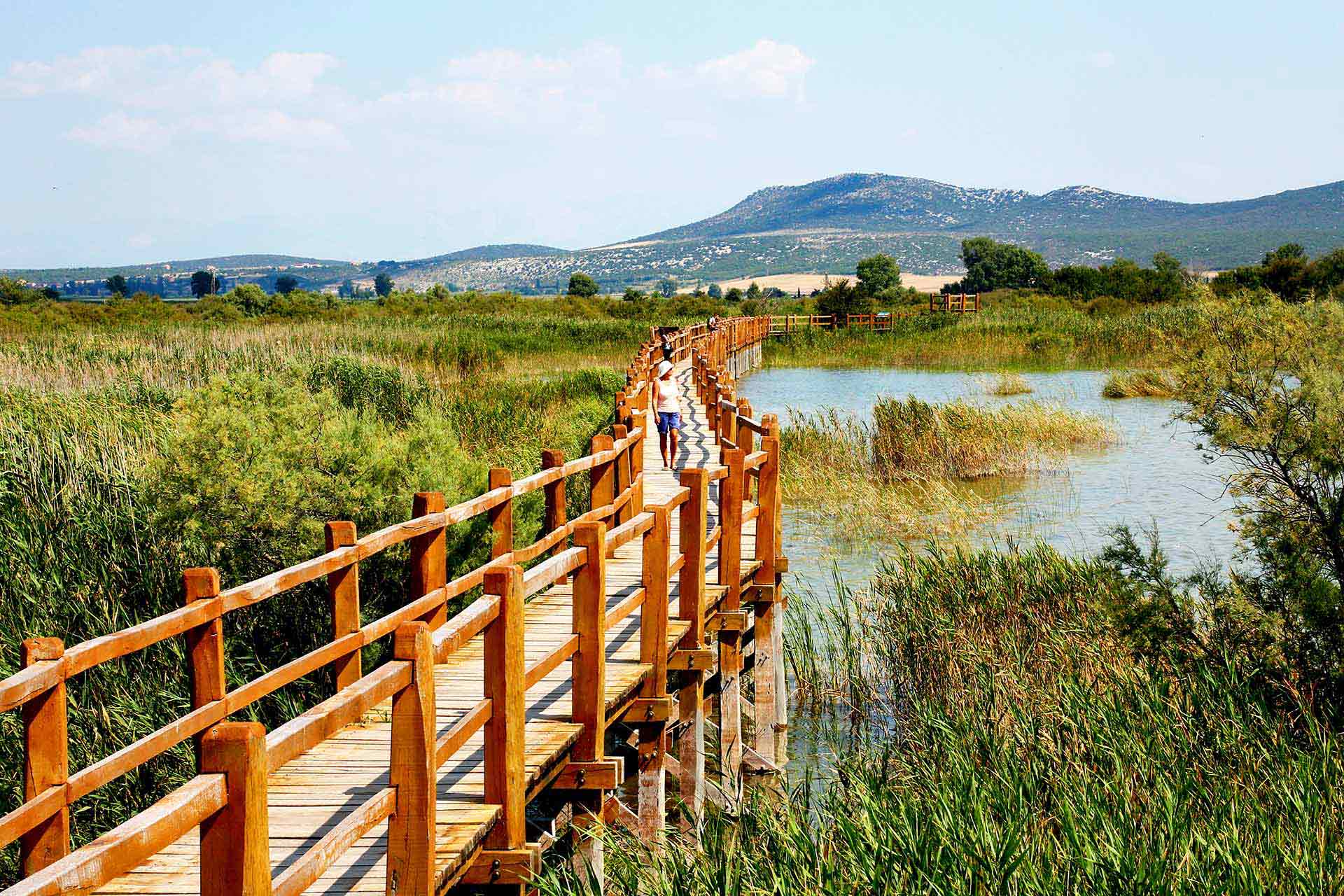 This area is ideal for nature lovers, but for anyone who has an interest in bird watching, the opportunities are endless. You can observe many different species in their daily lives from the observation posts along a well-marked and well looked after walking path. Lake Vrana is one of the cleanest bodies of water in the area, and there are around 251 different species of birds in the reserve, 13 of which are also classed as endangered, so bring your binoculars (or rent them on-site) and take a peek.
Days of The Knights Of Vrana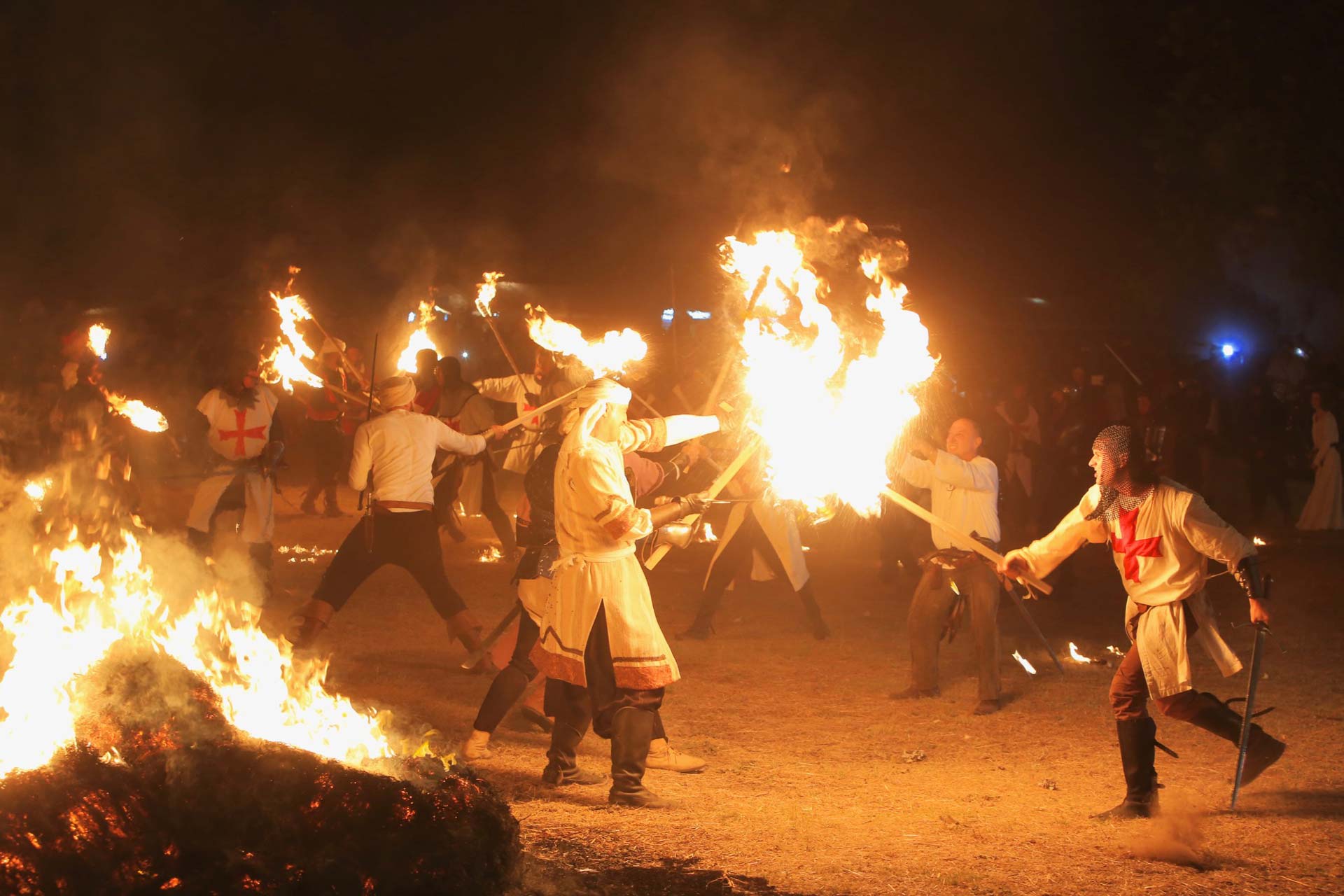 Be sure to check out a historical and cultural spectacle that is legendary in the area. The Days of the Knights of Vrana takes you back to medieval times with look-a-like knights, tournaments, crafts, plays, cavalry, jugglers, food from the times, music – you name it, you'll find it!
More than 450 participants take part in the event every year, and around 30,000 visitors attend. The event spans over three days. You must be sure to check out day one, which shows the Ottoman army conquering Vrana! A true sight to behold.
On day two, you can watch the Christian army liberating Vrana, and on day three, you can bear witness to the colossal battle that ensues.
The event takes place yearly, in mid-August, and is suitable for all ages. One day takes place, close by in Pakoaštane and the other two in Vrana. It's a great event for all the family!
Horseback Riding in Vransko Lake Nature Park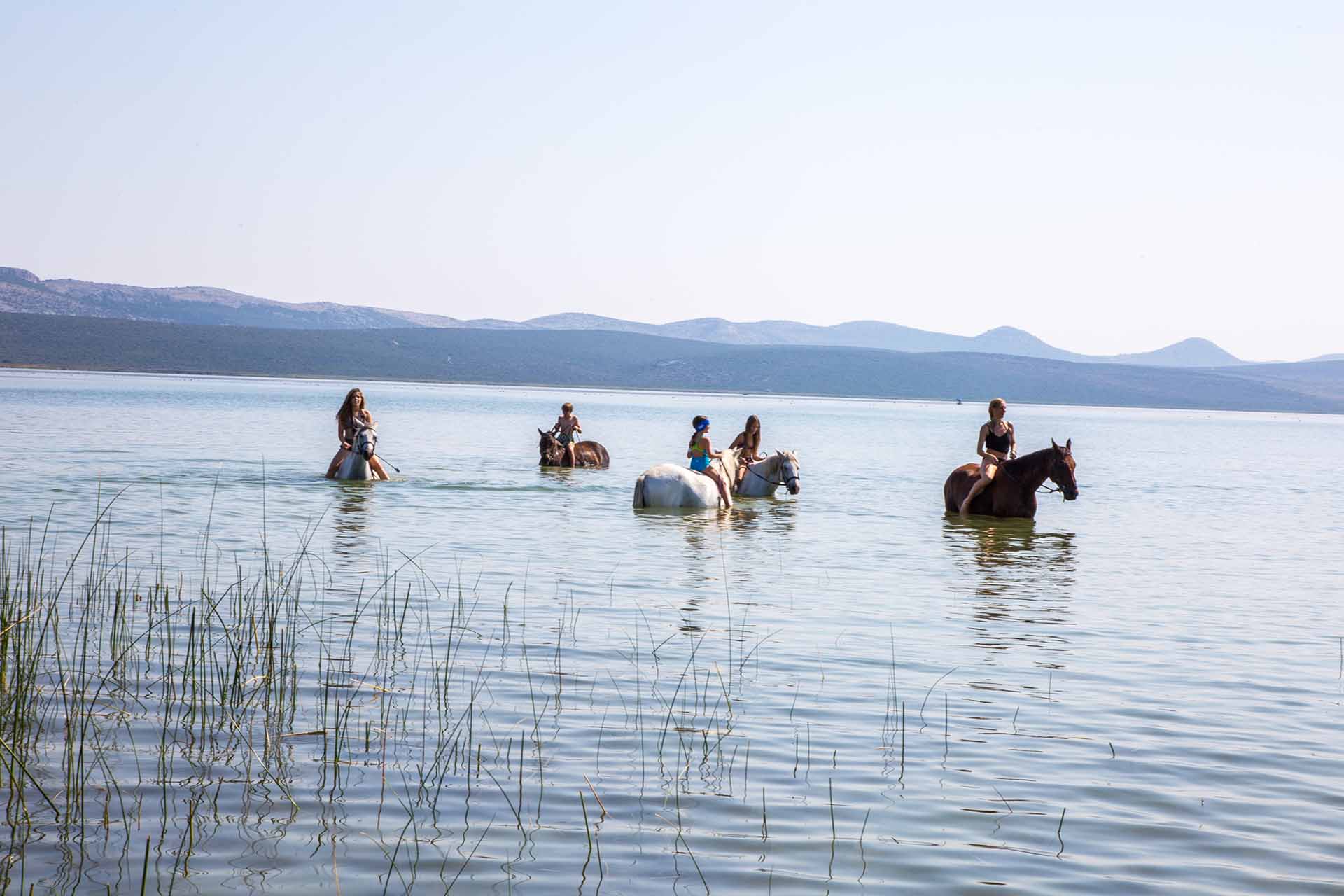 What could be better than exploring the beautiful scenery on horseback with the help of an expert coach? Vrana Lake Nature Park protected wetland habitats, and a day in the park, with riding, swimming, and picnic lunch, is a great way to pass the time.
The tour begins at Vrana Agricultural Estate, where you join the horses and head off down the path to Vrana Lake. Tours are for a minimum of two people and take place all year round. During your four hours on tour, you'll have a blast; the price includes the riding, swimming, the help of your riding coach, as well as a picnic lunch with drinks.

Heritage hotel Maškovića Han
//www.maskovicahan.hr/
Find More
Read next
CEROVAC CAVES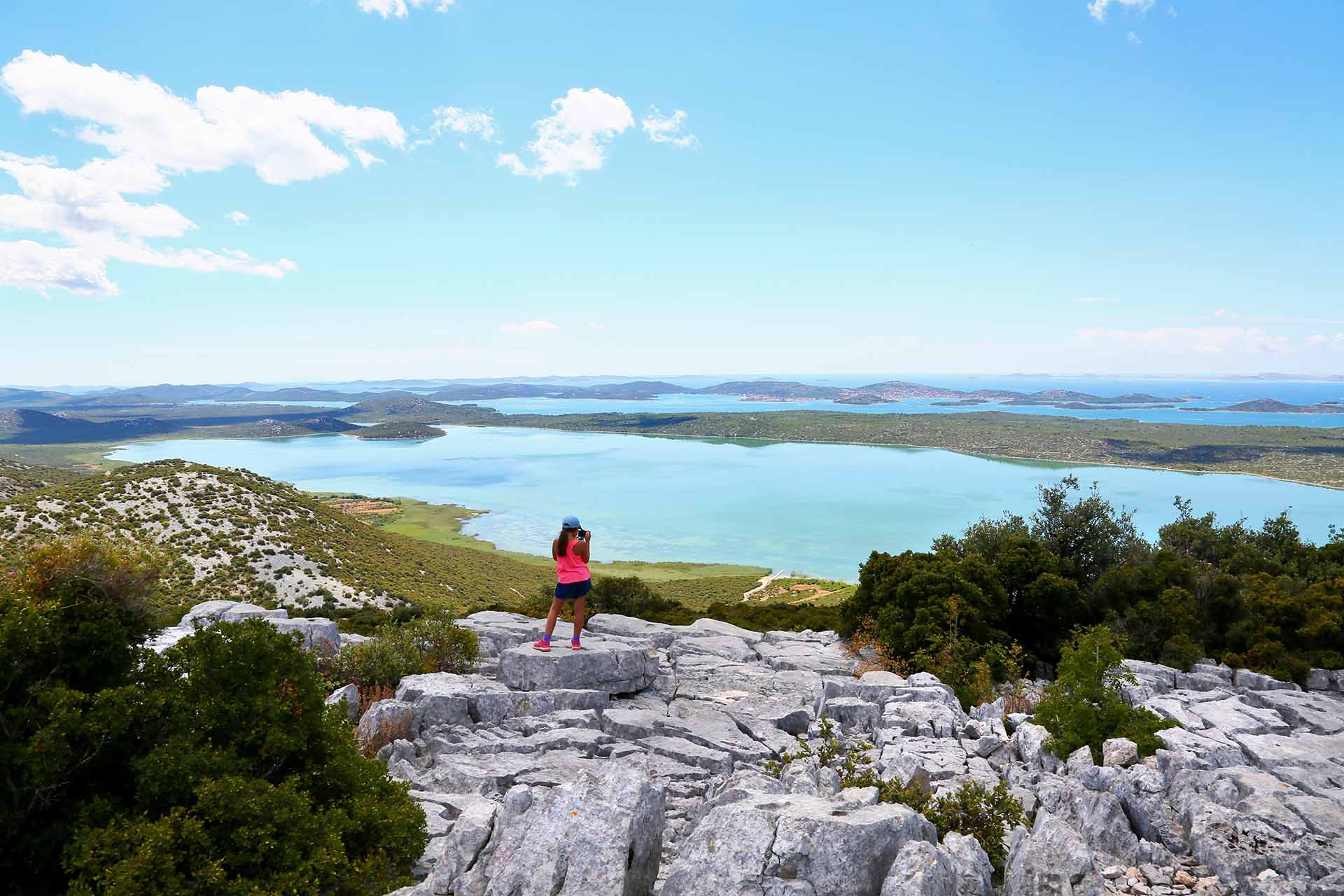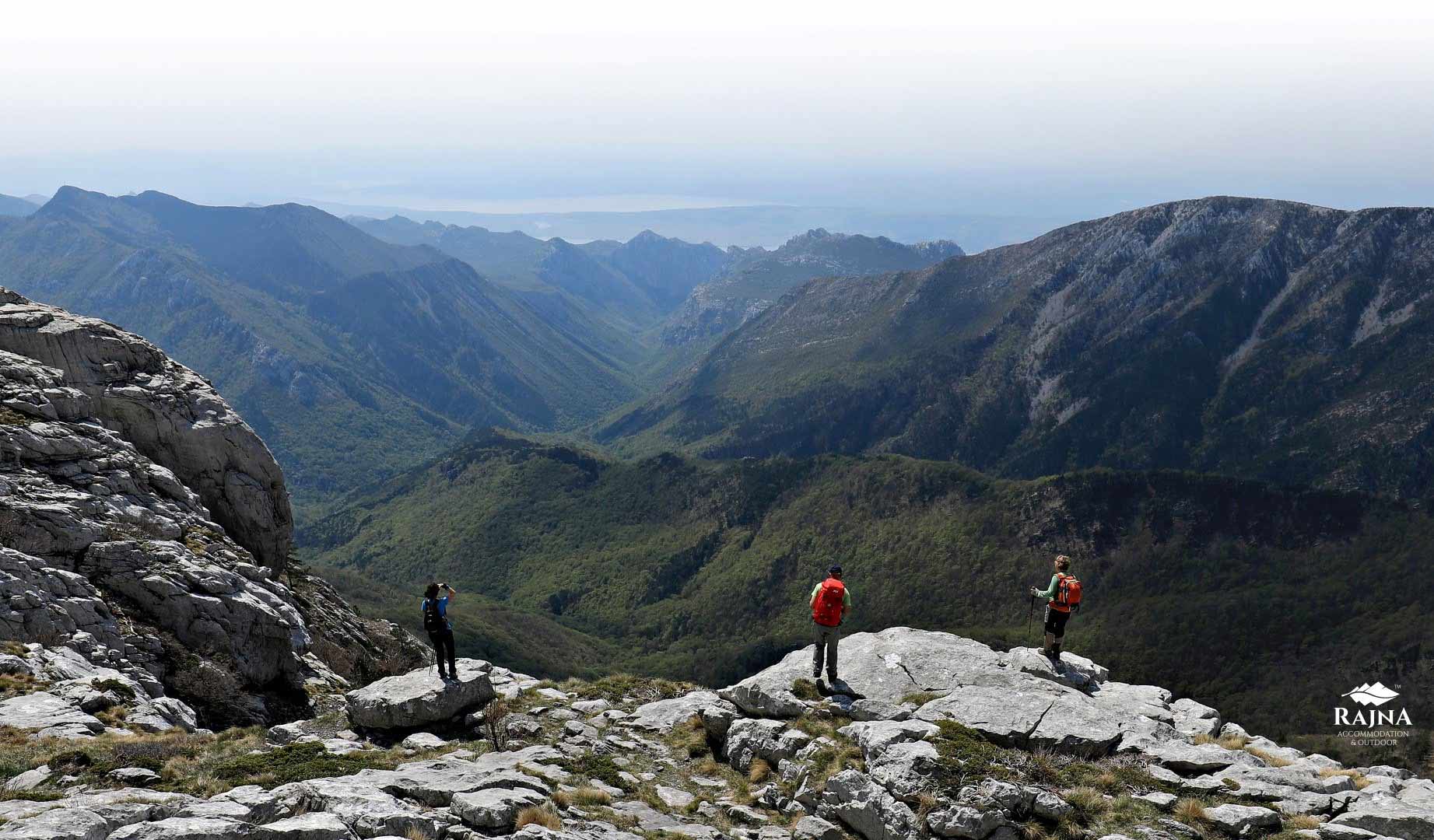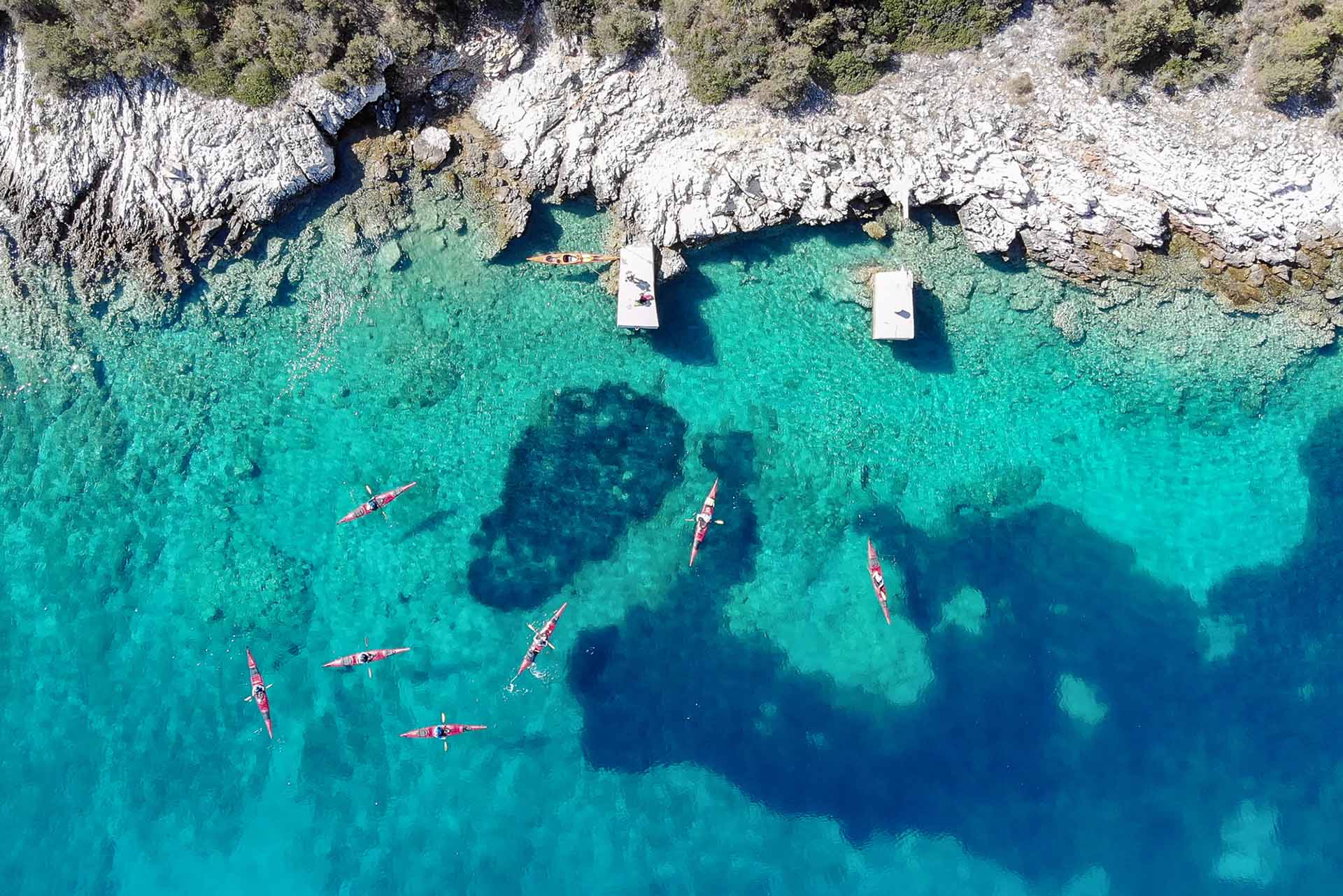 Nature & Adventure , Sailing & Boating
Located in: Islands