Pag lace and the City Walls form one very important part of the Zadar Region culture.
Learn more about these UNESCO-protected region symbols.
Zadar City Walls
Zadar was once the largest city-fortress in the Republic of Venice and its City Walls were an important part of an elaborate defence system.The City Walls of Zadar, together with the other five components of the Venetian Works of Defence of the 16th and 17th century, located in today's Croatia, Italy and Montenegro, joined UNESCO's World Heritage List in 2017 as an outstanding monument of the modern maritime fortification scheme.The most impressive part of the Walls is the Land Gate, the main historical entrance to the city built in 1543 by Michele Sanmicheli, a famous Venetian architect. As an integral part of the Walls, it is considered one of the finest Renaissance monuments in whole Dalmatia, boasting its triumphal arch, central passage and two smaller side arches for pedestrians. Study history in a new way!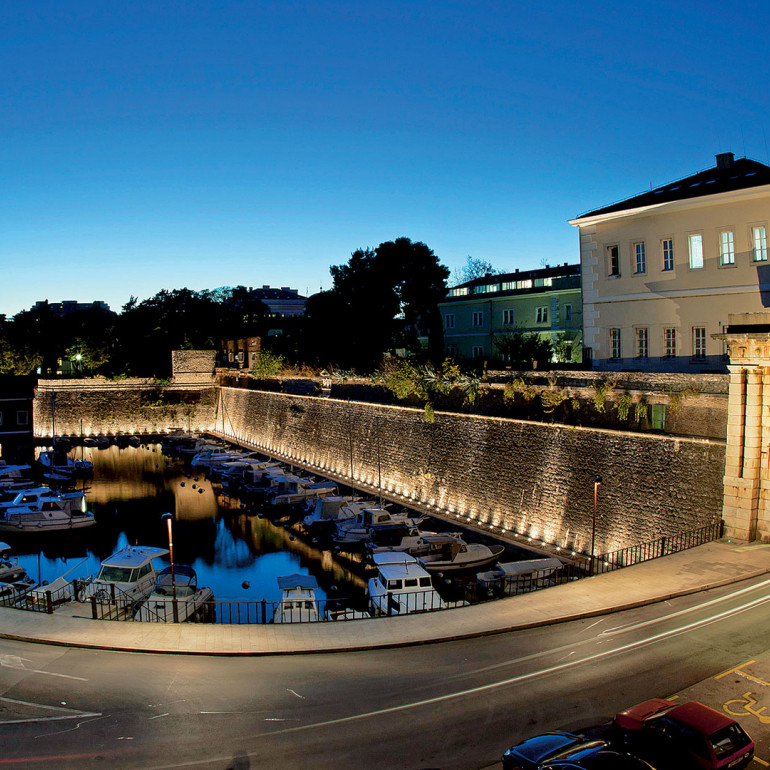 UNESCO protected Pag lace
Pag lace is a finely crafted product of beauty and delicacy that many grateful owners frame and regard as artwork. Thanks to the nuns of the local Benedictine monastery, who were the first to start perfecting and teaching fine-thread ornamental lacemaking in the 15th century, Pag lace has been an important source of income for many skilled and industrious local women ever since.  Some of them were even invited to the court of Empress Maria Theresa to hand-weave for her exclusively! Fully learning the craft of Pag lacemaking is a lengthy and complex process. However, you can also test your skills by enrolling in the beginner course under the guidance of some of the most experienced and talented lace-makers on the entire island.