Fall in love with the spectacular installations that show how well art and nature mix.
Meet the Sea Organ
A sound art object and experimental musical instrument that creates lovely chimed tunes using only the rolling power of sea waves. The installation looks like a series of broad steps leading down into the sea hiding clever engineering beneath their surface. Nikola Bašić, a renowned architect, has devised an ingenious system of resonant chambers that produces syncopated ever-changing tunes which soothe and excite the minds of countless amazed visitors as they chill and linger on the Riva for hours just to hear that dreamlike sound once again before they leave.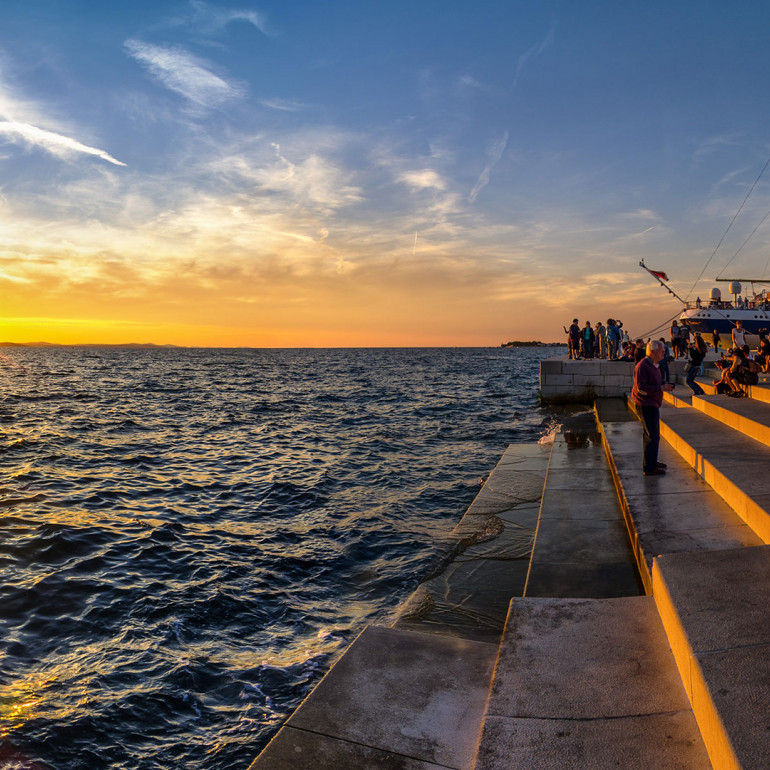 Greeting to the Sun
Another installation of the brilliant architect symbolizing the communication between man and nature. This stirring monument consists of 300 multi-layered glass plates that absorb solar energy during the day and create a spectacular waterfront light show just after sunset. These installations are a holiday for all your senses.