Get to know the story behind our religious richness!
Church of St. Nicholas
A famous symbol of the Nin Riviera is the Church of St. Nicholas, a 12th century Pre-Romanesque church very important for Croatian reigning dynasties. The small fortress-like church was built in the late 11th century and is only 5.9 m long, 5.7 m wide and 6 m high. According to the legend, seven Croatian Kings were crowned in Nin and, each of them, after the coronation, had to ride to it with their escorts where they would be presented to the people and, as a sign of royal power in a symbolic ritual, incise all four sides of the world with their swords. In addition to enjoying the church's colourful history and distinctive heritage, visitors can also observe an amazing sunset that will only add to their memorable experience!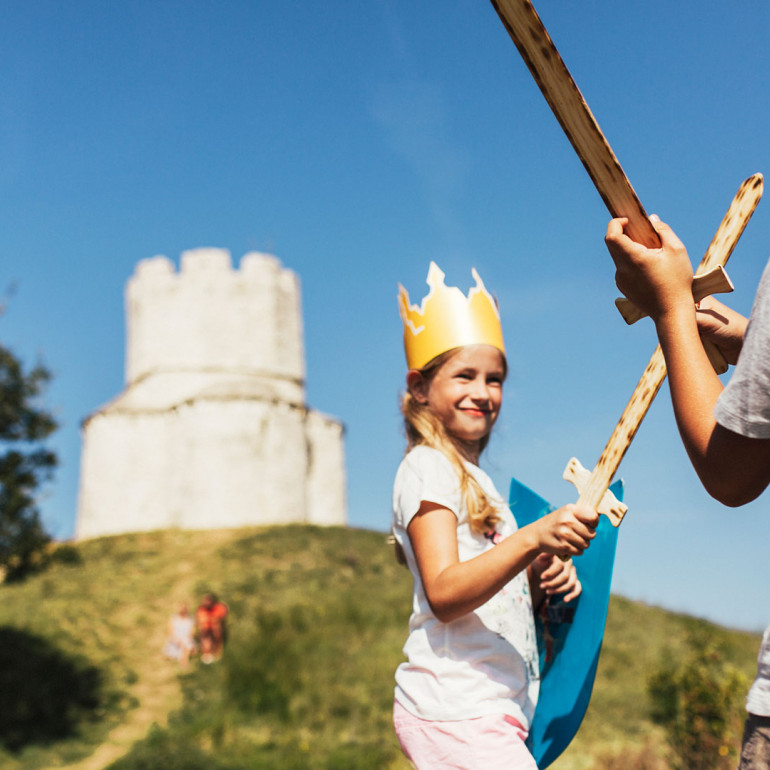 The Episcopal complex of Zadar
Complex includes the Roman Forum, the Cathedral of St. Anastasia, the Archbishop's Palace, the Church of St. Donatus, the Zmajevic Seminary, the Orthodox Church of St. Elias, the Benedictine Nunnery and several other buildings. For some golden moments, visit the permanent Exhibition of Church Art – the Gold and Silver of Zadar!
The legend says that, in 1203, a merchant who was carrying the body of St. Simeon from the Holy Land to Venice sought shelter in Zadar because of a storm. He didn't reveal the identity of the body he was carrying, but when he became ill and before he died, he gave the nurses a hint. That is why they dug up the grave with the local priests. Simultaneously, three city rectors had the same dream the night before the body of Saint Simeon was to be excavated. St. Simeon has been revered in Zadar ever since. The Chest of Saint Simeon, a masterpiece of medieval art, is a rectangular cedar wood sarcophagus in the shape of a chasse, overlaid with silver and silver-gilt plaques, said to hold the relics of St. Simon the God-receiver. On Oct. 8th, the Patron's Day, the chest is opened and the mummy of the saint is displayed for a week. But you can visit the Church of Saint Simeon any day of the year!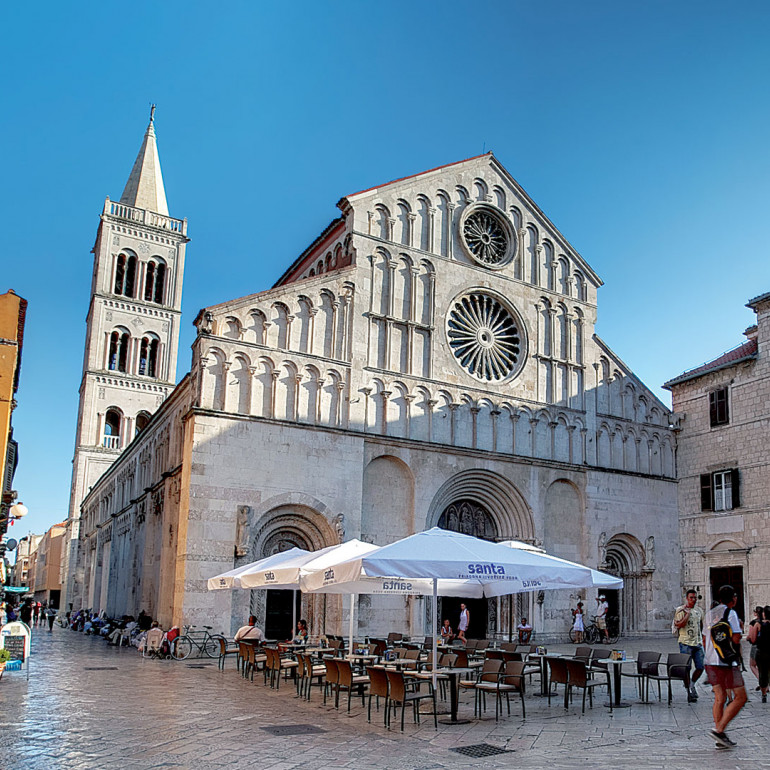 The Church of the Holy Cross
Dubbed "The Smallest Cathedral in the World", is one of Nin's greatest symbols. This untouched 9th century Pre-Romanesque church is a kind of a sundial that determines the exact dates of equinoxes and solstices.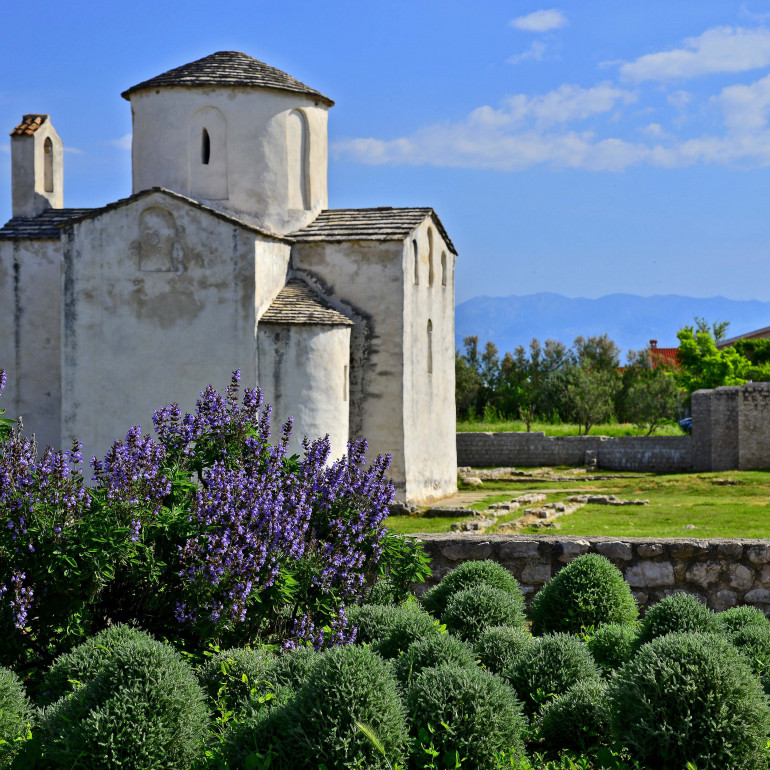 Biograd and its surroundings
Explore Biograd and its surroundings that hold several interesting sacral monuments of various styles and from different historical periods. The 11th century Basilica of St. John, the 12th century walled Benedictine monastery on Ćokovac Hill, the unadorned 16th century Church of St. Roch, the 18th century parish Church of St. Anastasia and the charming 19th century Church of St. Anthony all serve as a testimony of time and show the area's rich sacral heritage.