Families choose Zaton Holiday Resort over and over each year for a reason, and one of them is the fact resort has more than a 1.5-kilometers of beach access. With both pebble and sandy beaches, they are perfect for you and the kids. As is the completely renovated pool complex - what kids don't enjoy a pool slide?!
About the Resort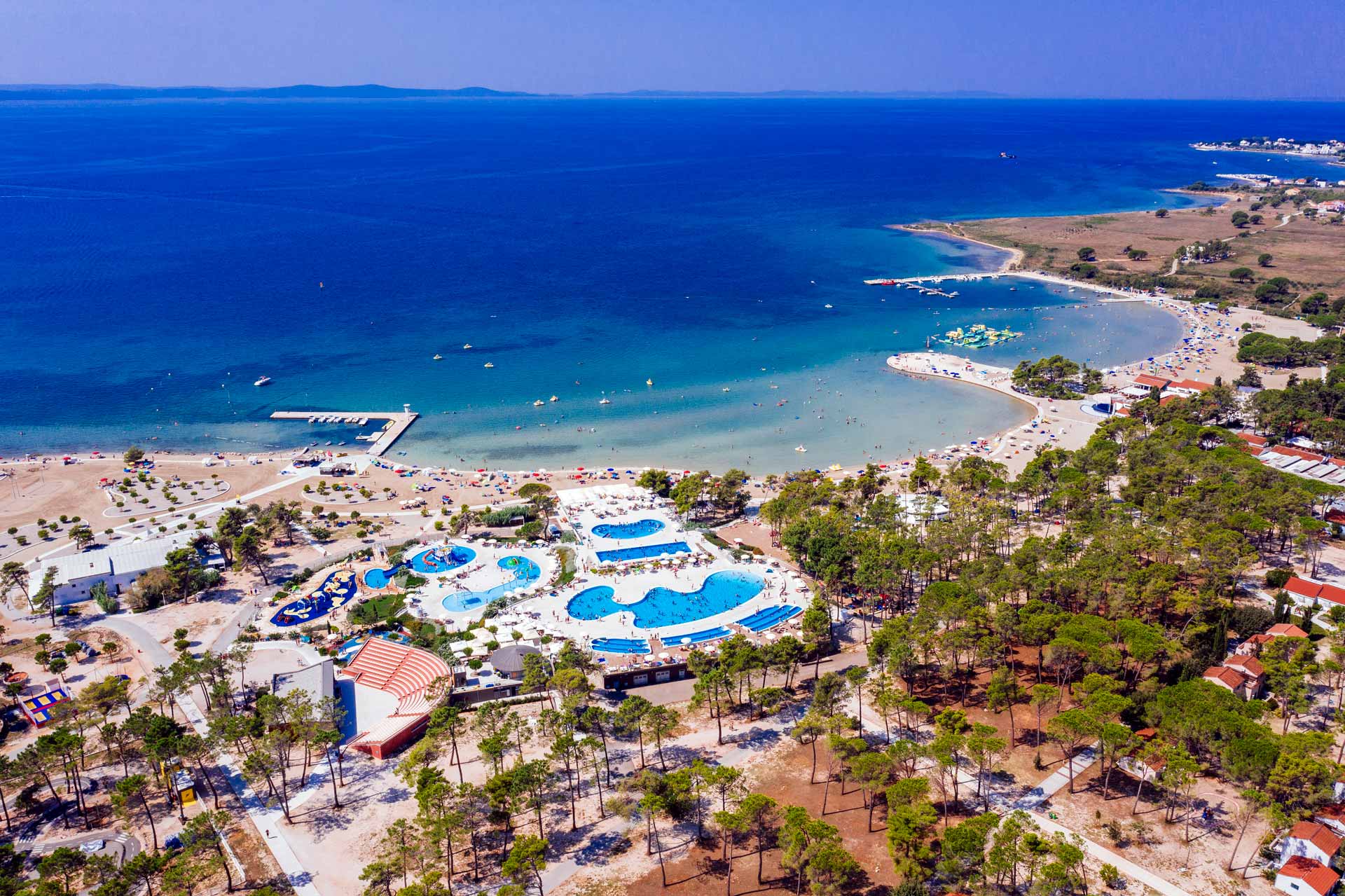 On offer, from April to October, are one thousand camping pitches nestled in a lavender-scented Mediterranean forest. Don't own a tent? No problem, accommodation is also available in modern apartments, mobile homes, or glamping tents, some of which have handicap-friendly access.
The Aleppo pine resort is also equipped with washing machines, barbecue and picnic areas, several children's playgrounds, as well as restaurants, bars, a supermarket, and a bakery.
You can be pampered with an on-site hairdresser, cook your own meals buying fresh produce from the fruit and vegetables stand, or buy local souvenirs and the souvenir shop.
Kids will be thoroughly entertained with the resort's animation program during the day, or you can choose a family day of fun and enjoy windsurfing, parasailing, diving, or horseback riding. After dinner, catch a round of mini-golf parents versus kids under the stars to round out the perfect family vacation.
Local Beaches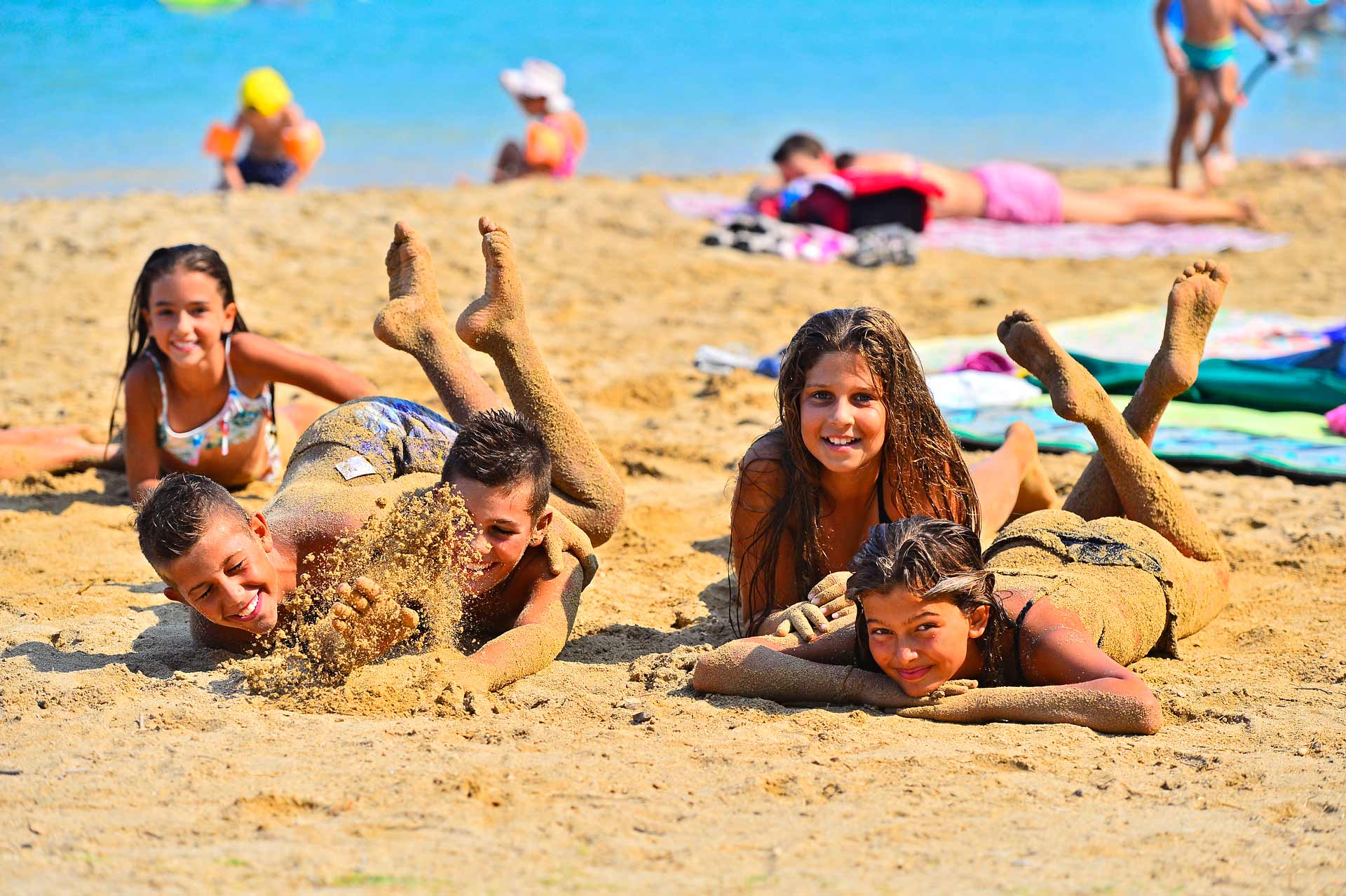 The Zadar region is packed with beautiful beaches to enjoy, and kids will love splashing on the white sand and blue sea. Of course, Resort's own is one of the best in the whole country and has the Blue Flag award. This is an excellent spot for families with shallow water and plenty of sand for making sandcastles. Pets are also allowed on this beach.
But you can discover much more around Zaton and across Nin Riviera. A few notable ones include:
Queen's Beach – This sandy beach is a massive 3km long and takes its name from the first Croatian King's wife who found the beach so beautiful. The water is shallow, and the dunes are ideal for chilling out and enjoying time. There are also therapeutic mud baths here.
Duboka Draga – This particular beach is pebbly, but don't let that put you off! It has some stunning views over Velebit Mountain and the waters so clear and is a great place for your vacation photos.
Skrapavac – This is a long beach that is always a little cooler thanks to the winds that manage to make it through the mountain shelter. The water is shallow and clear, so it's the perfect spot for families with small children.
Sabunike – If you love surfing, this beach is the one for you! It is a windy spot that is ideal for kitesurfing and windsurfing, or merely watching everyone else try it out!
Family Fun for Everyone to Enjoy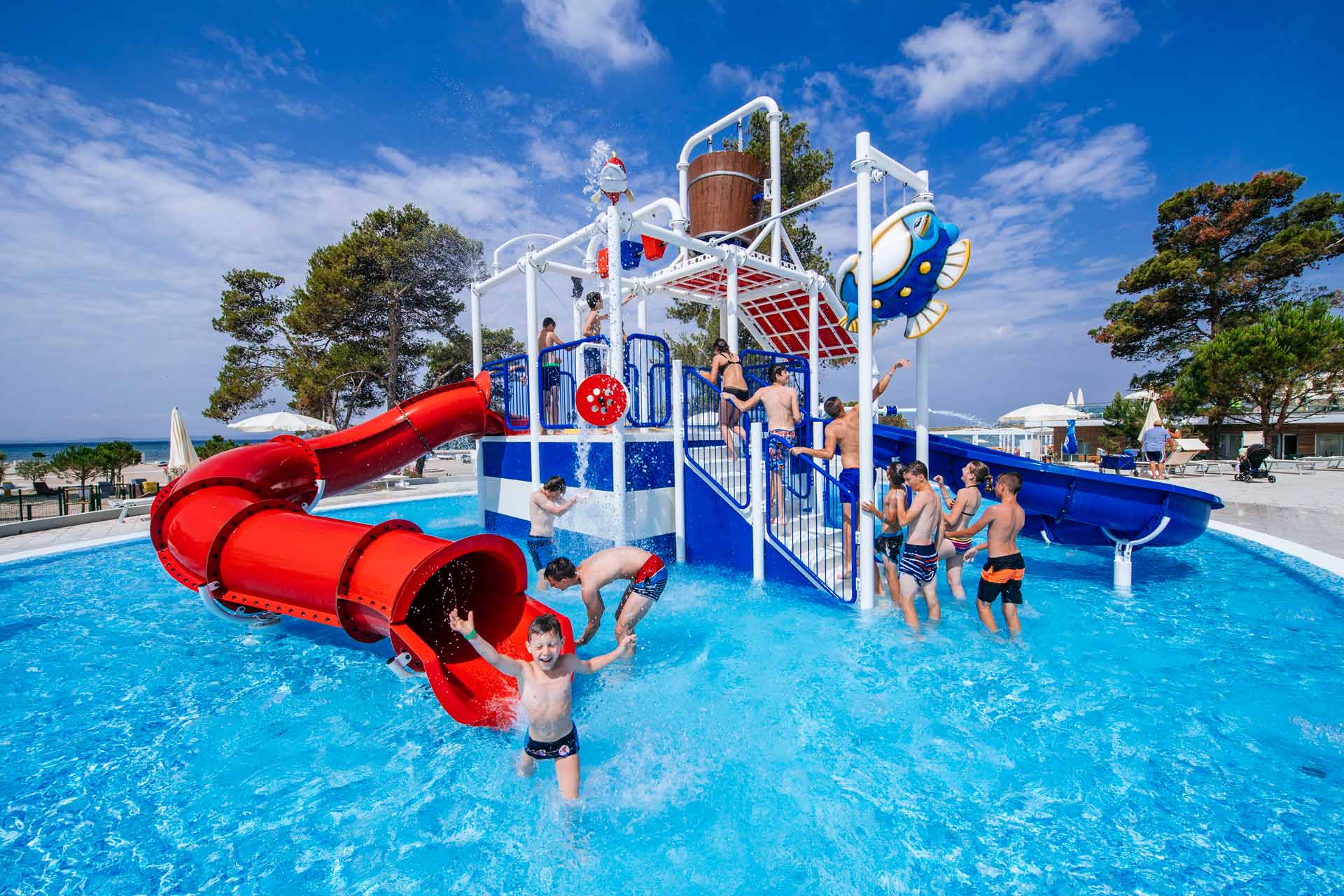 No matter how old your little ones are, there is something to enjoy for everyone in the resort. Toddlers will love building sandcastles and enjoying the shallow pools, while preschool and primary school children can participate in swimming lessons if they don't already know how to do so. The waterslides are also an endless source of entertainment for children!
There's even a semi-submarine that will help them understand the underwater realm a little more and spot some colorful fish! There are also many playgrounds and climbing areas for burning off some steam and workshops and activities throughout the day at the Kid's Club.
Older children can take part in sports competitions, dancing, singing, and watersports throughout the day, including diving lessons and snorkeling fun to be had. If they prefer a spot of PlayStation, there are also FIFA tournaments to play!
Zaton Eco Project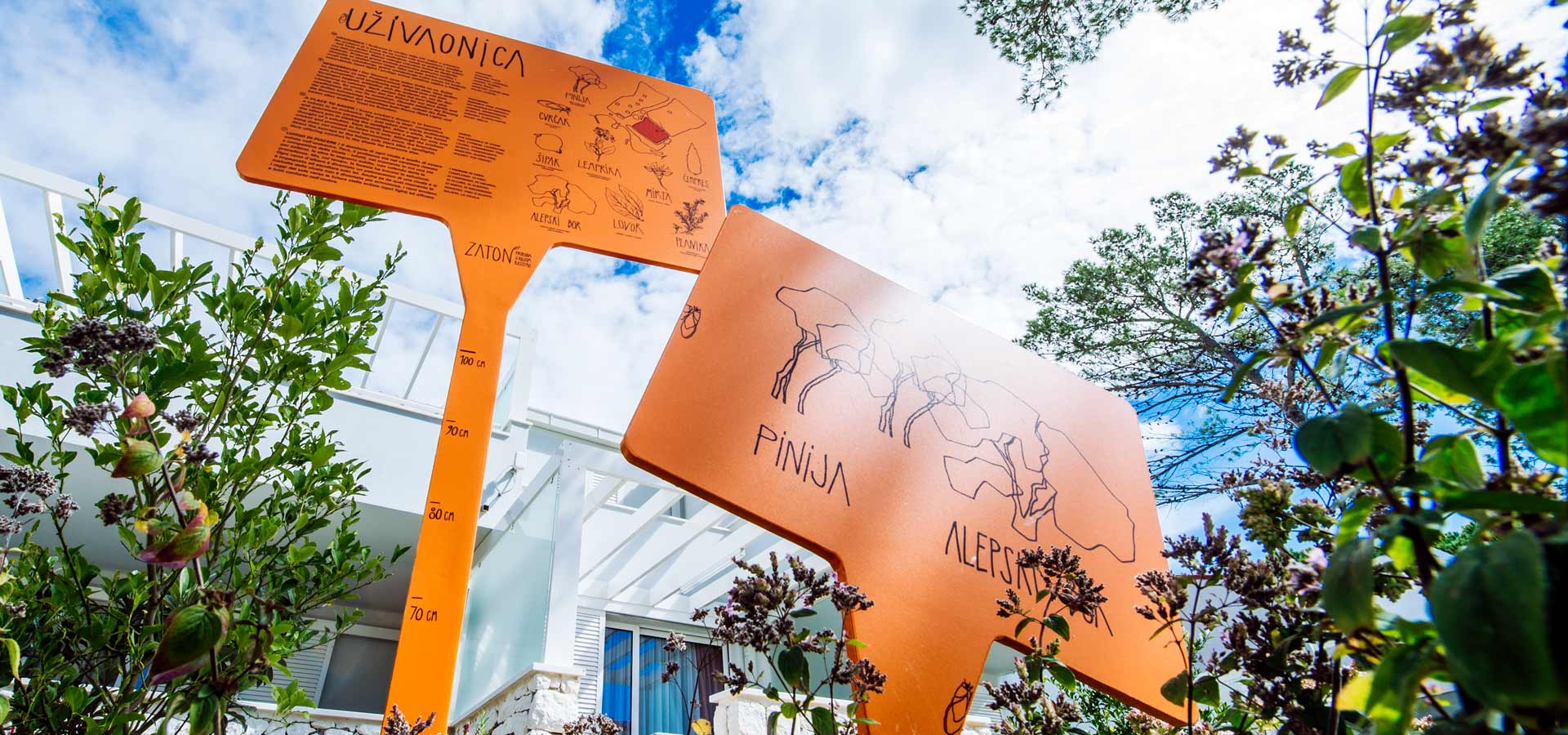 Zaton Holiday Resort is dedicated to environmental consciousness and helping visitors to learn more about ecology. In the natural areas surrounding the resort, the aim is to help visitors reconnect with nature and understand the importance of being environmentally aware.
It's not hard to want to get involved upon seeing the striking scenery, and children can learn about the plants and wildlife around the area. Of course, there is also plenty for adults to learn about too.
To take things a step further, the resort focuses on recycling and supports the use of electric cars, with on-site charging stations available for guests.

Zaton Holiday Resort
//www.zaton.hr/
Find More
Read next
GUIDE TO SALT PANS IN NIN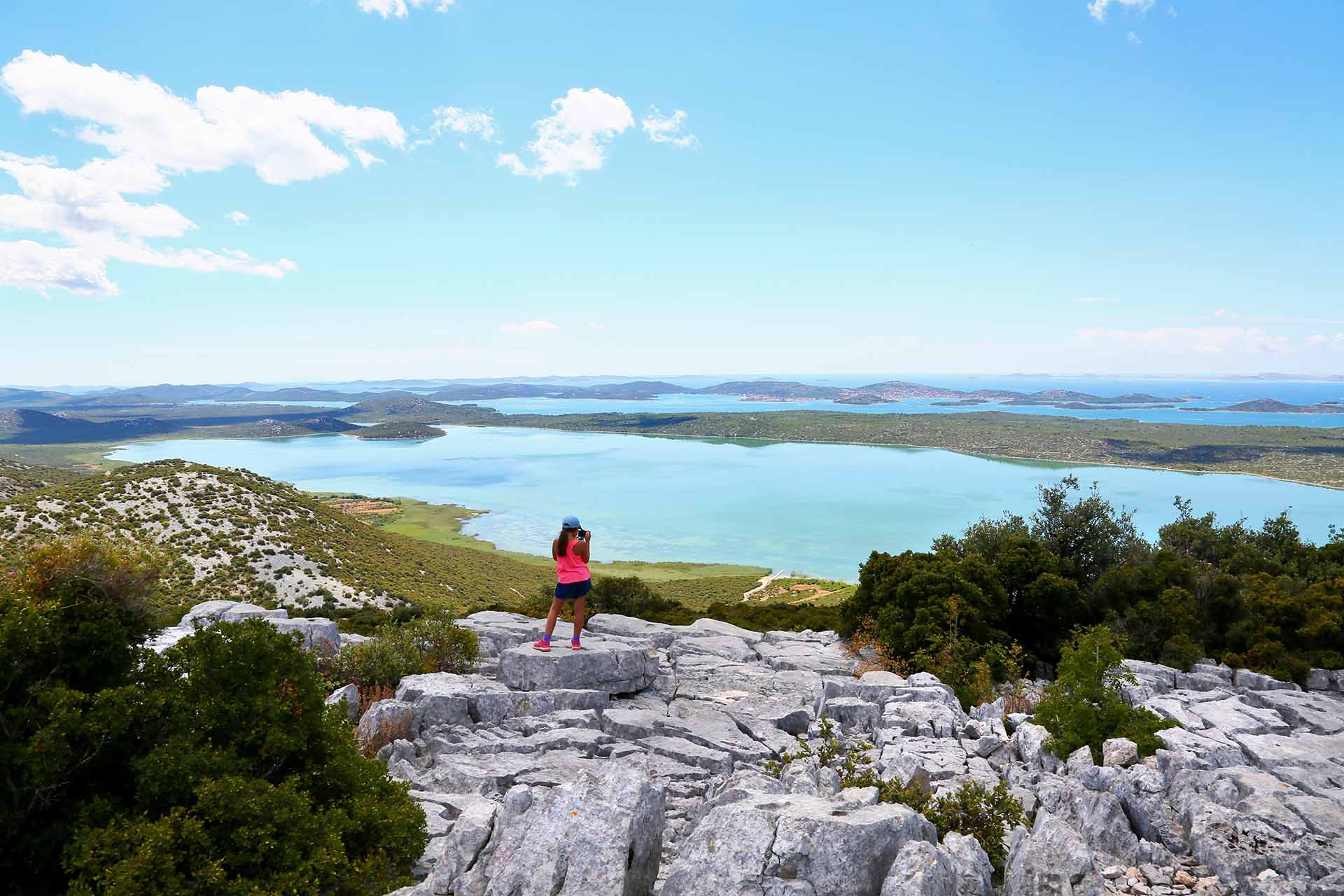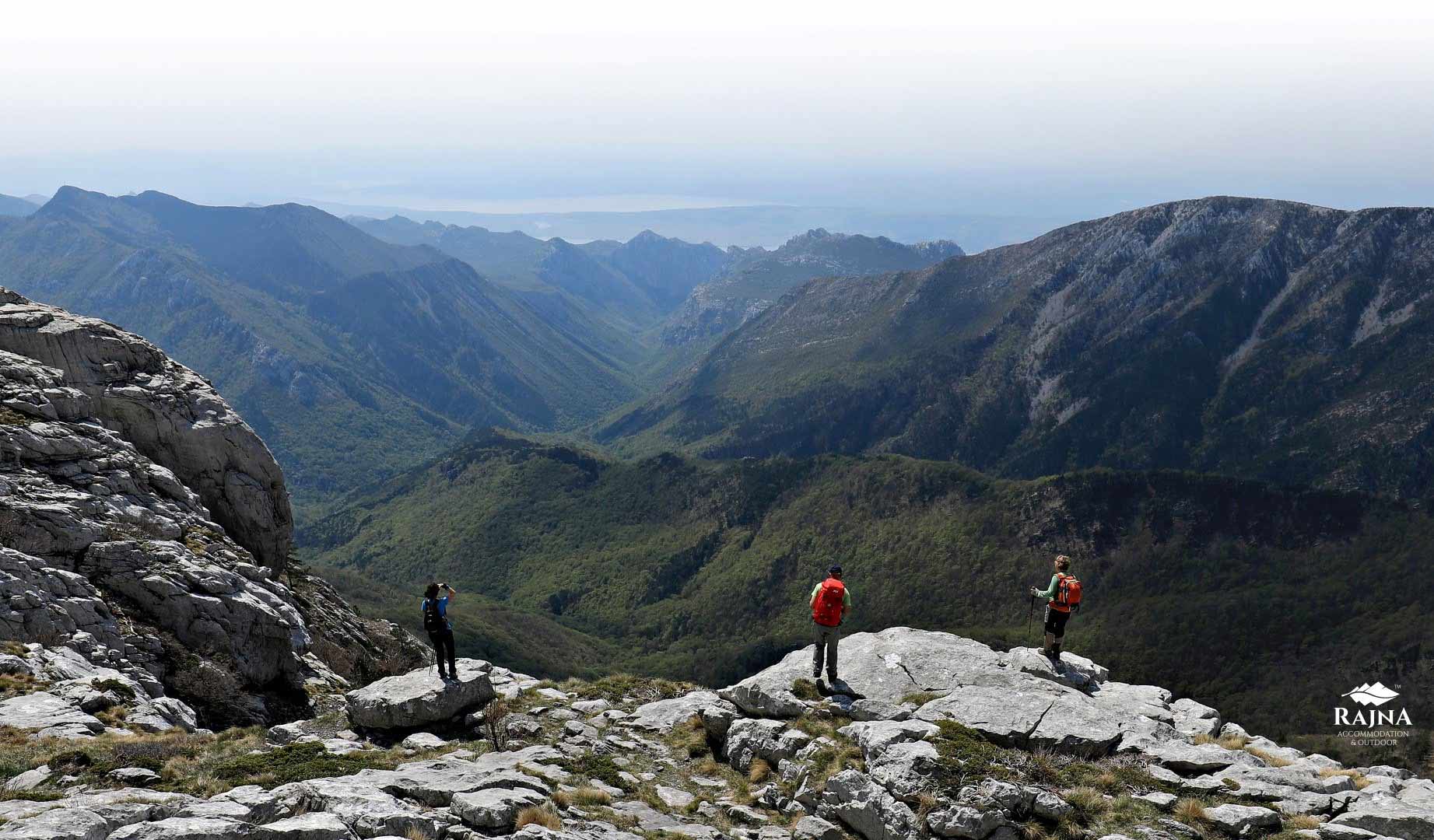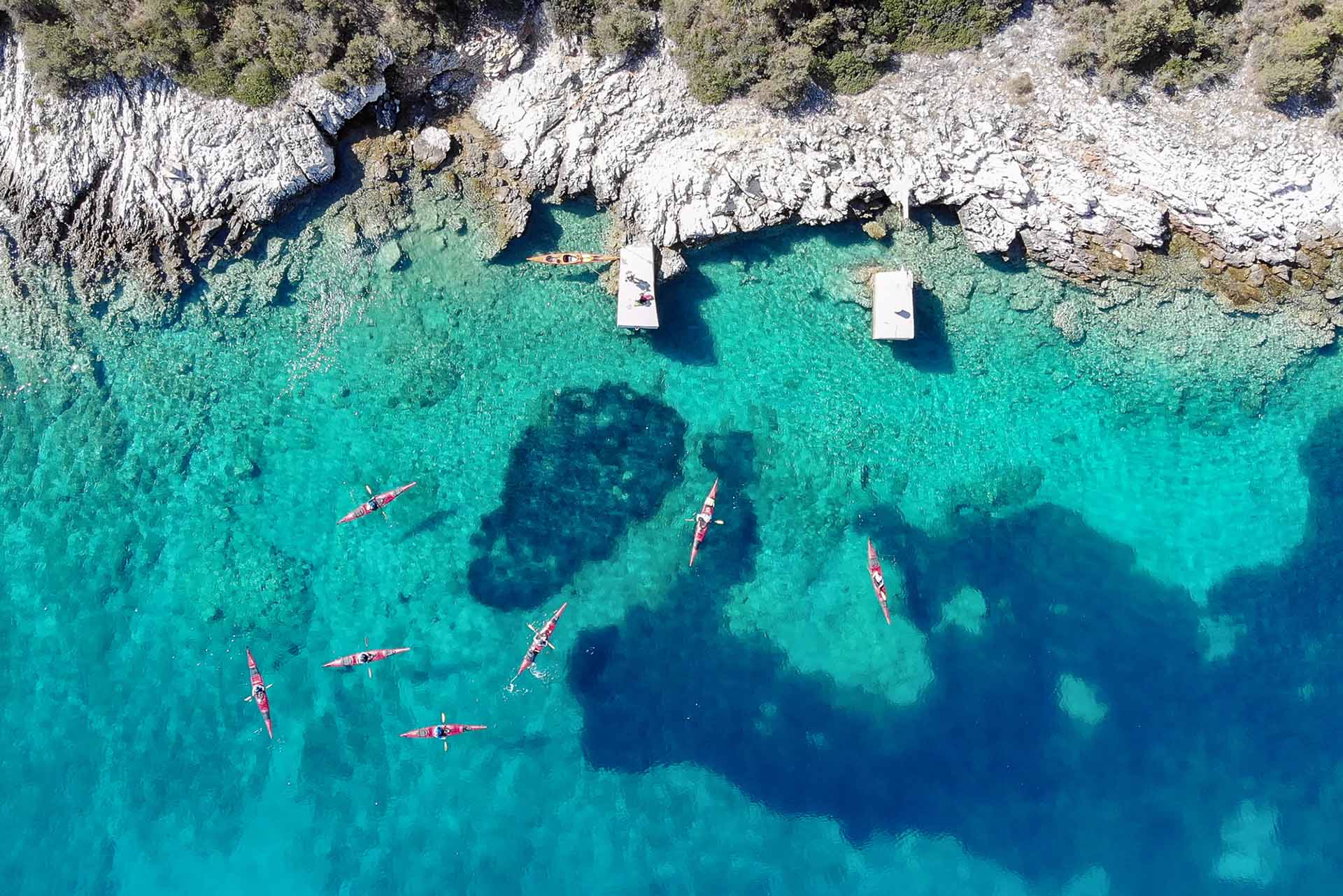 Nature & Adventure , Sailing & Boating
Located in: Islands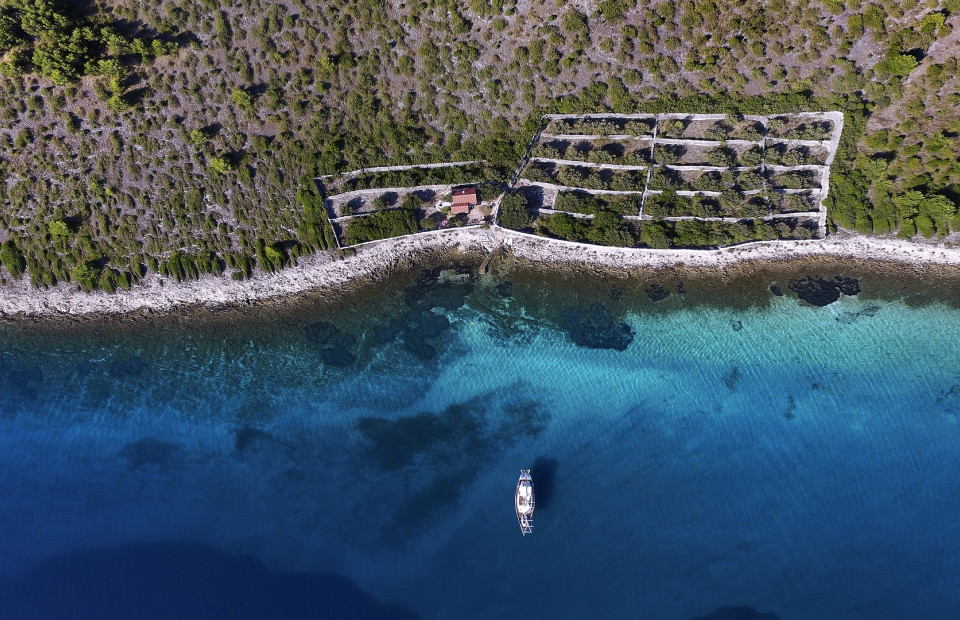 Explore the most amazing tours and enjoy various activities and attractions provided by Zadar region' specialists. Discover the parks, the islands, the mountains… Soak up rich history and culture, the beauty of crystal clear sea, incredible sunsets… and so much more!
Explore
Discover More