Zadar is a city of many tourist sights, but one lesser-known part of Zadar is that it's super-musical! Learn more about the city of Zadar by following the sound of music whether classical, traditional or even played by nature.
St. Donatus & Its Musical Evenings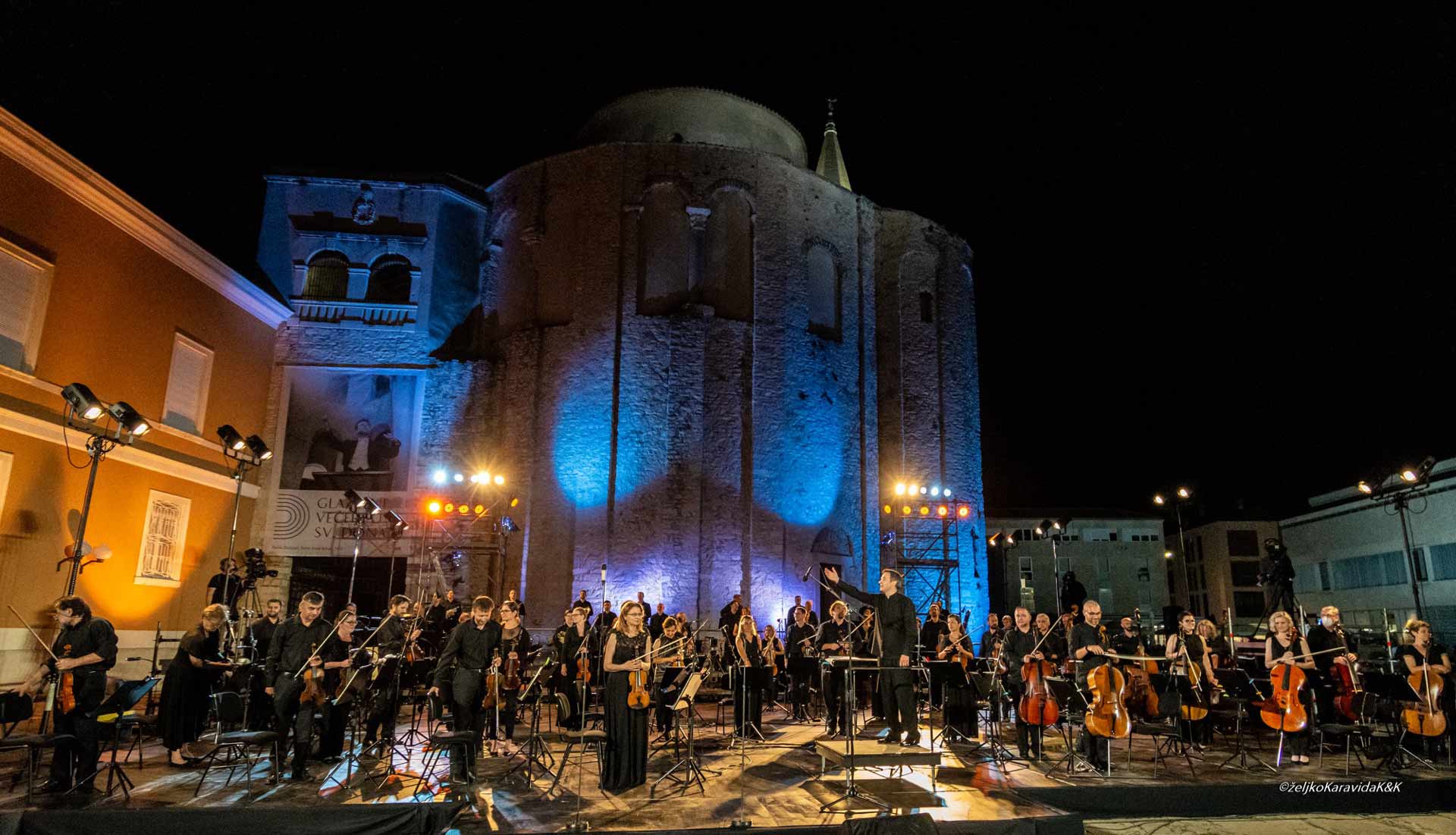 Sitting in a rotunda that dates back to the 9th century is extraordinary enough, but can you imagine the feeling while listening to music under the stars beside the Church of St. Donatus in the Roman Forum?
Zadar's Forum dates back centuries, and enjoying classical music with a firm focus on the Renaissance and Middle Ages is a grand way to enjoy the city and its history.
The St Donatus' musical evenings are legendary and something to behold. Concerts are held each July and August, and there are around 12 to 18 concerts every year. You'll be able to listen to some of the most famous domestic musicians, as well as many classical artists.
Several locations across Zadar offer musical evenings. Head to Sv. Donat church, the Roman Forum, and other smaller churches with splendid acoustics to enjoy an evening of endless entertainment. This is one of the longest-running festivals in the country, so you're certainly in for a treat

Zadar Concert Office
//www.donat-festival.com/
Find More
Traditional "Klapa" singing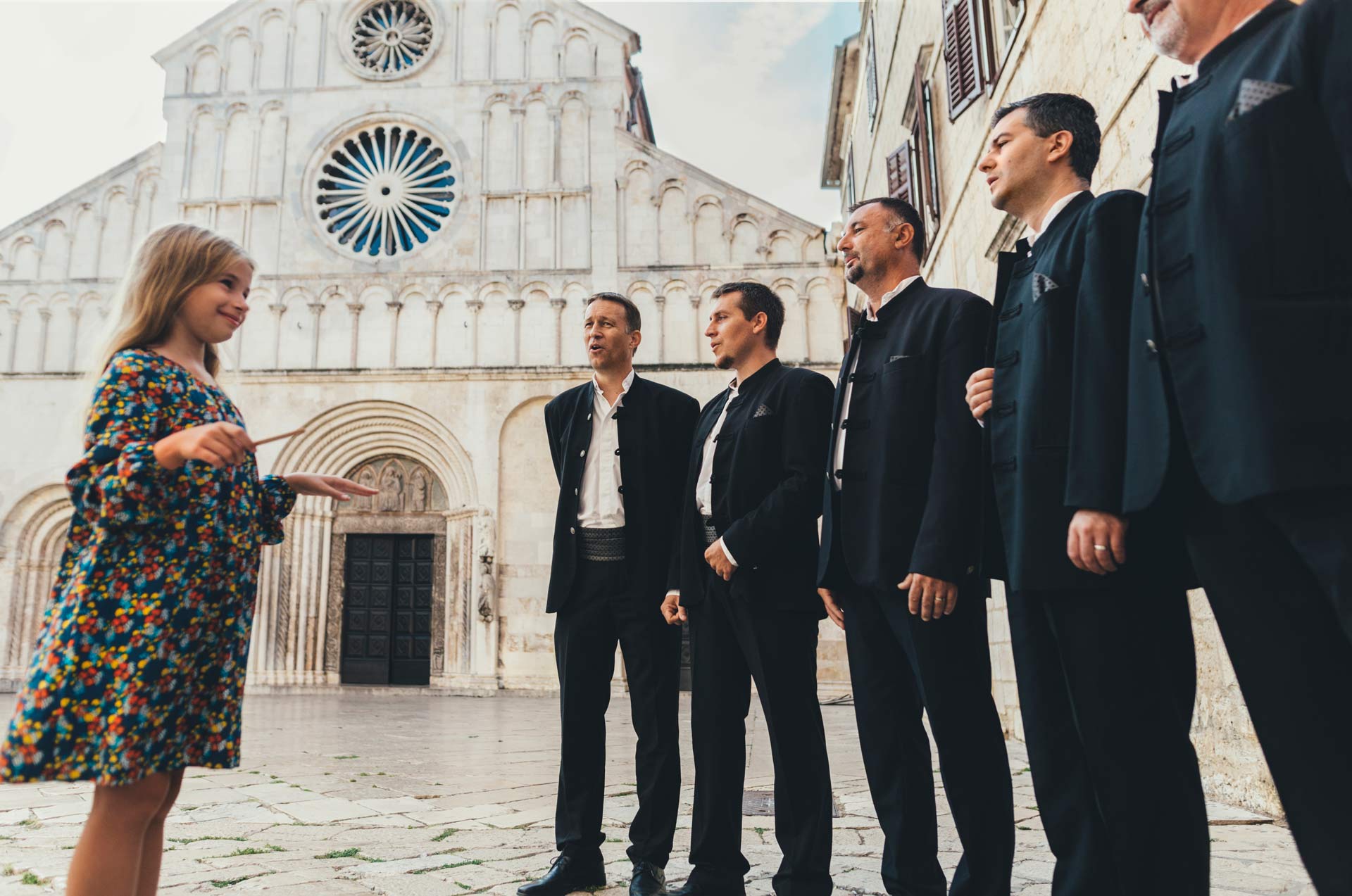 Klapa is a traditional Croatian style of singing, and it is incredible to hear live! Klapa has been inscribed onto the UNESCO Intangible Cultural Heritage list. The 5 to 8 singers come together to vocalize acapella-style, but it's far more impressive than that; you have to hear it for yourself. The klapa group often stand together dressed in matching outfits, in a semi-circle, singing together - we bet you'll be stood in one spot, unable to move, given that the music is that captivating.
The group could be singing about anything, but the songs are often about life and love. Trust us; you won't have to understand the language to enjoy the experience time and time again.
Their singing is sometimes spontaneous so you could stumble upon it during your walk around the Old town.
The Famous Sea Organ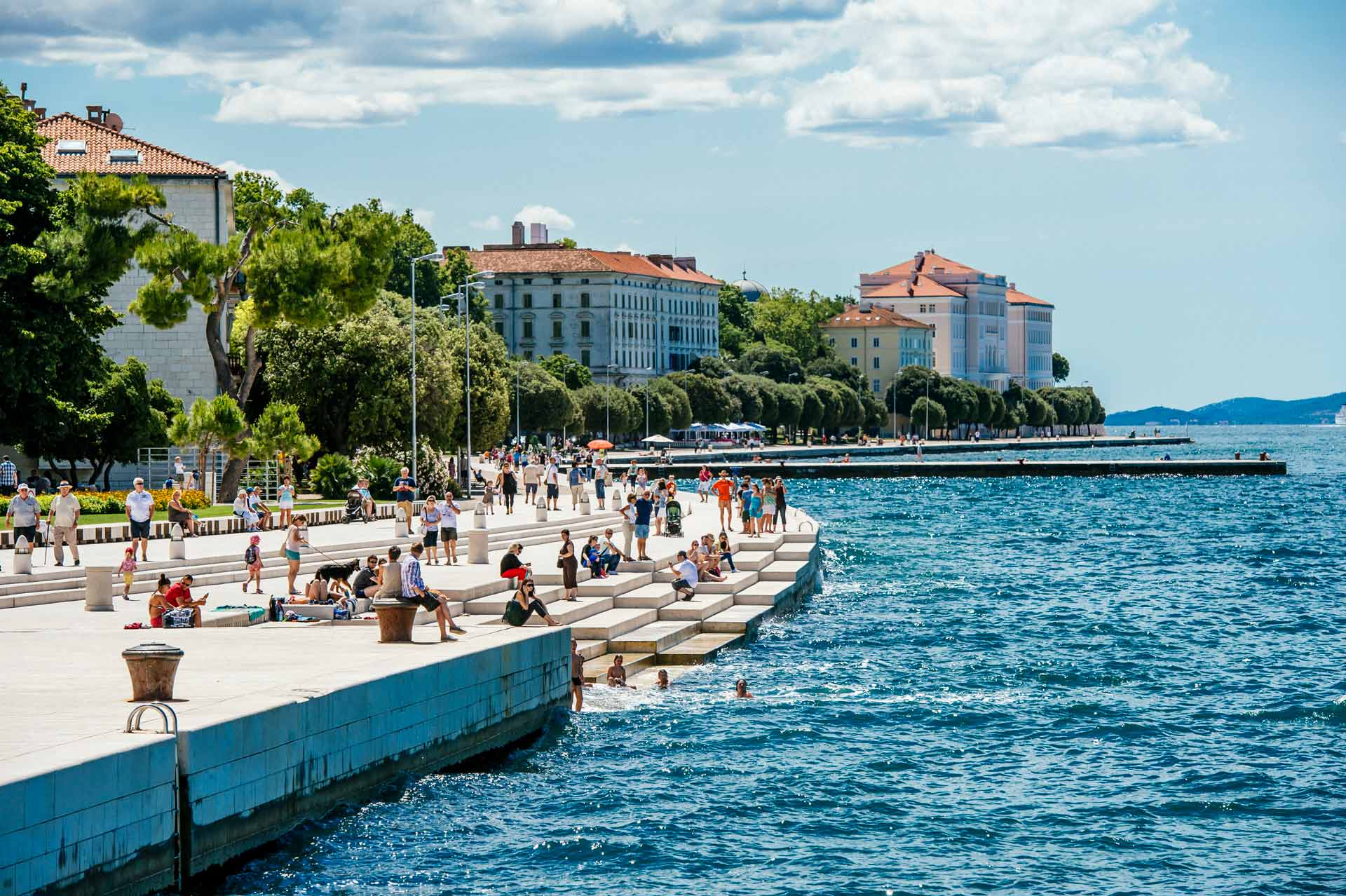 One of Zadar's most famous and unique landmarks is the sea organ. Located on the Riva, along Zadar's seaside promenade, the Sea Organ is a landmark. It is an outdoor instrument that plays music with Mother Nature's help - in the form of waves.
It's hard to put into words how the sea organ sounds, some describing it as haunting, others as sweet but no matter how it's described, it is undoubtedly musical, and it's unquestionably unique!
As the waves converted into music via tubes that sit underneath marble steps, giving the ocean a voice, you can sit along the shore enjoying an ice cream in between sightseeing.
Right next to the organ is one of Zadar's other famous landmarks, the Sun Salutation. The best time of day to see this beauty is at sunset. Three hundred layers of glass are arranged in front of the organ, and when the sun goes down just before sunset, a light show takes place.
Zadar's Concert Season September To June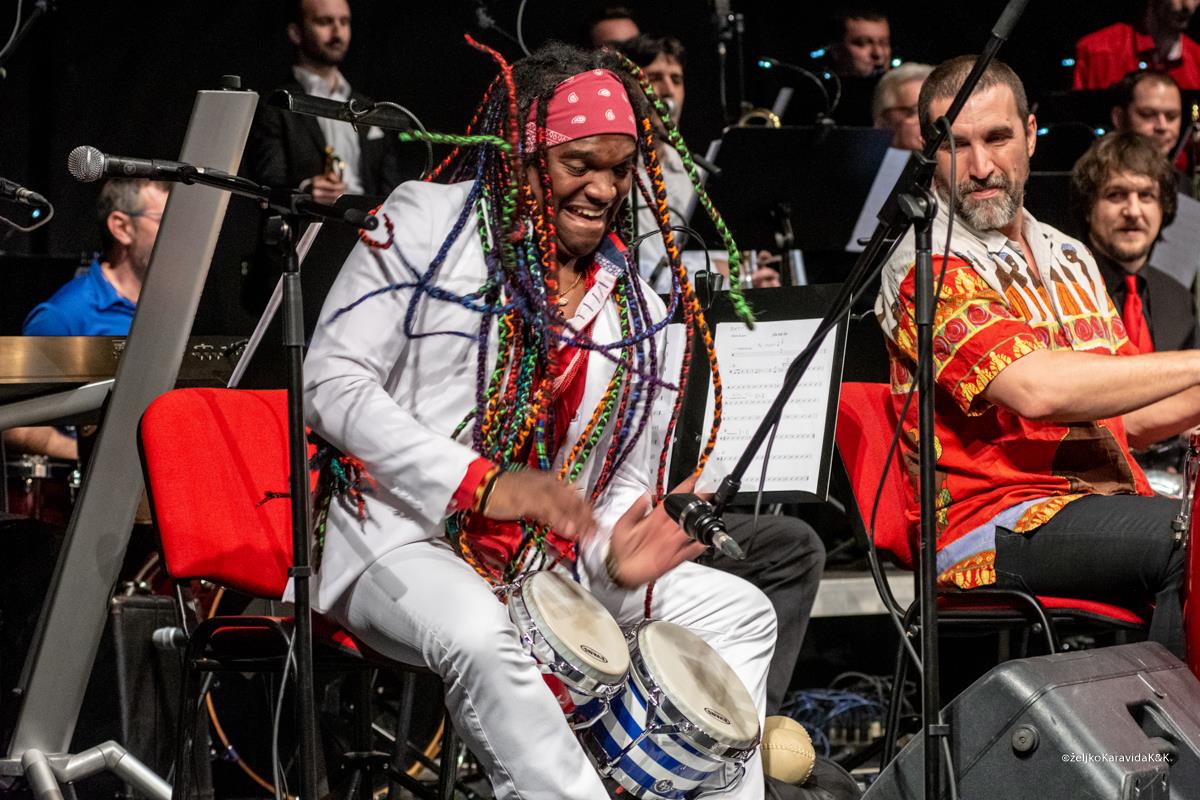 Every year, Zadar comes alive during concert season, with every type of music imaginable on offer. Tango, jazz, classical music, and even a dose of rock, no matter your taste, you'll find it all in our musical city.
Some of the world's most famous classical musicians visit Zadar during the concert season, including the London Symphony Orchestra. But it nurtures also young musicians giving them a chance to shine. Taking in a concert could grant you the chance to be the first to hear several musical stars before they hit big time!
Performers from all over the world gather in Zadar to enjoy the music and the luscious scenery, and who can blame them? Check out the events calendar from September until June; you'll have around 40 concerts to choose from every year.

Zadar Concert Office
//www.donat-festival.com/
Find More
Zadar's Musical Summer Scene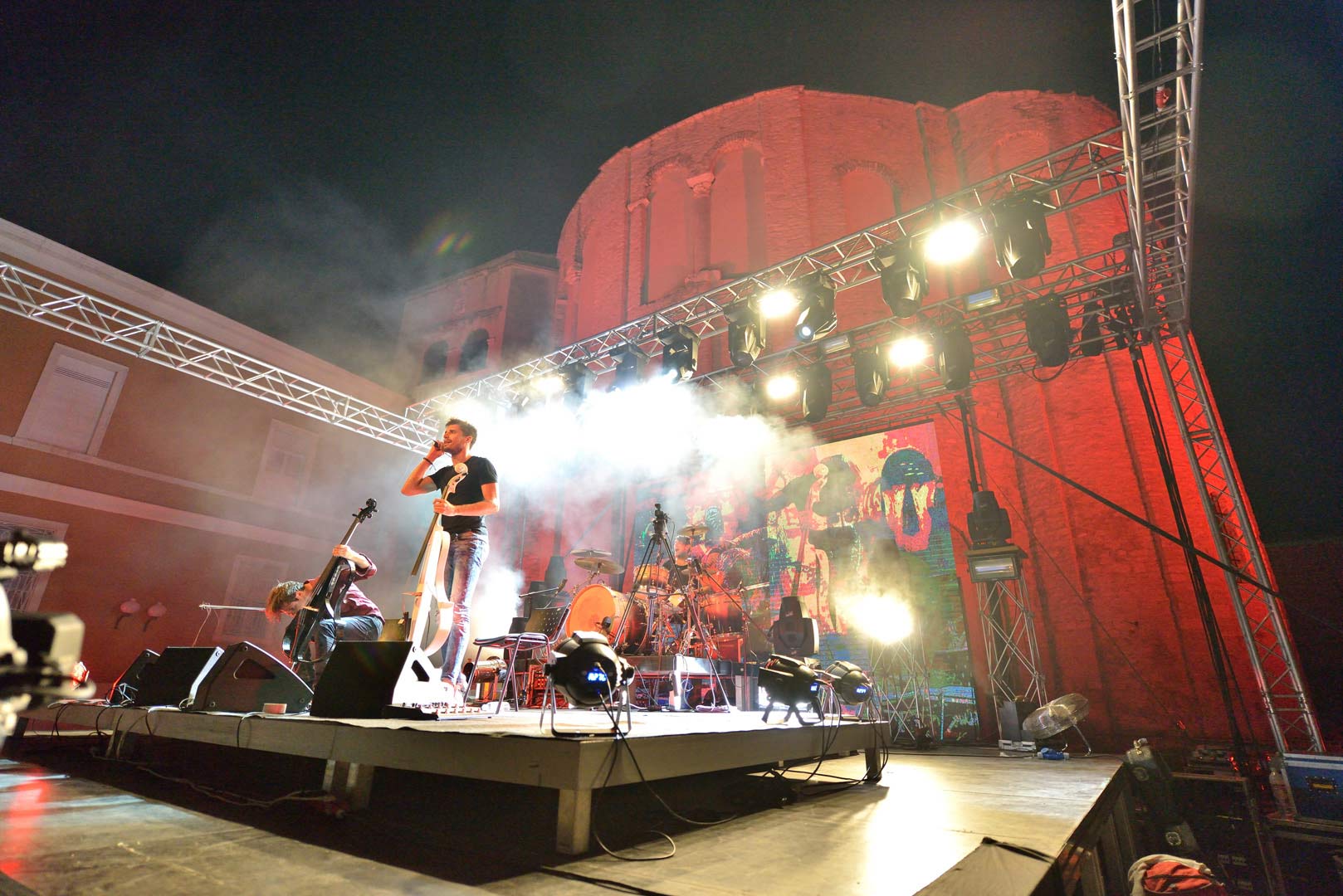 Music is everywhere in Zadar, and you can't help but fall in love with both the city and the sounds. During July and August, concerts can be found all over the city, though throughout the rest of the year, you'll find musical offerings at every corner. The musical styles vary; maybe you'll even find a style you've never appreciated before and fall entirely in love with it?!
Of course, the warm weather and longer day also help to fuel the summer musical vibes!
Suppé – A Zadar Local And Vienna Operetta Founder
Did you know that Franz Von Suppé, a famous composer, spent time living in Zadar from his birth to the age of 17? After his father died, Suppé relocated to Vienna along with his mother, but Zadar was always in his heart.
He wrote many operas, and after his death, Suppé's overtures have been used in several animated cartoons, including Bugs Bunny, Popeye, as well as the Mickey Mouse cartoon Symphony Hour.
Be sure to visit Rector's Palace and head to the information desk, where you can secure your place on a guided tour of Suppé's house, along with the library of St Frane Church, where Suppé's scores are kept.
Read next
TRY ORIGINAL ISLAND SPICES AND COSMETICS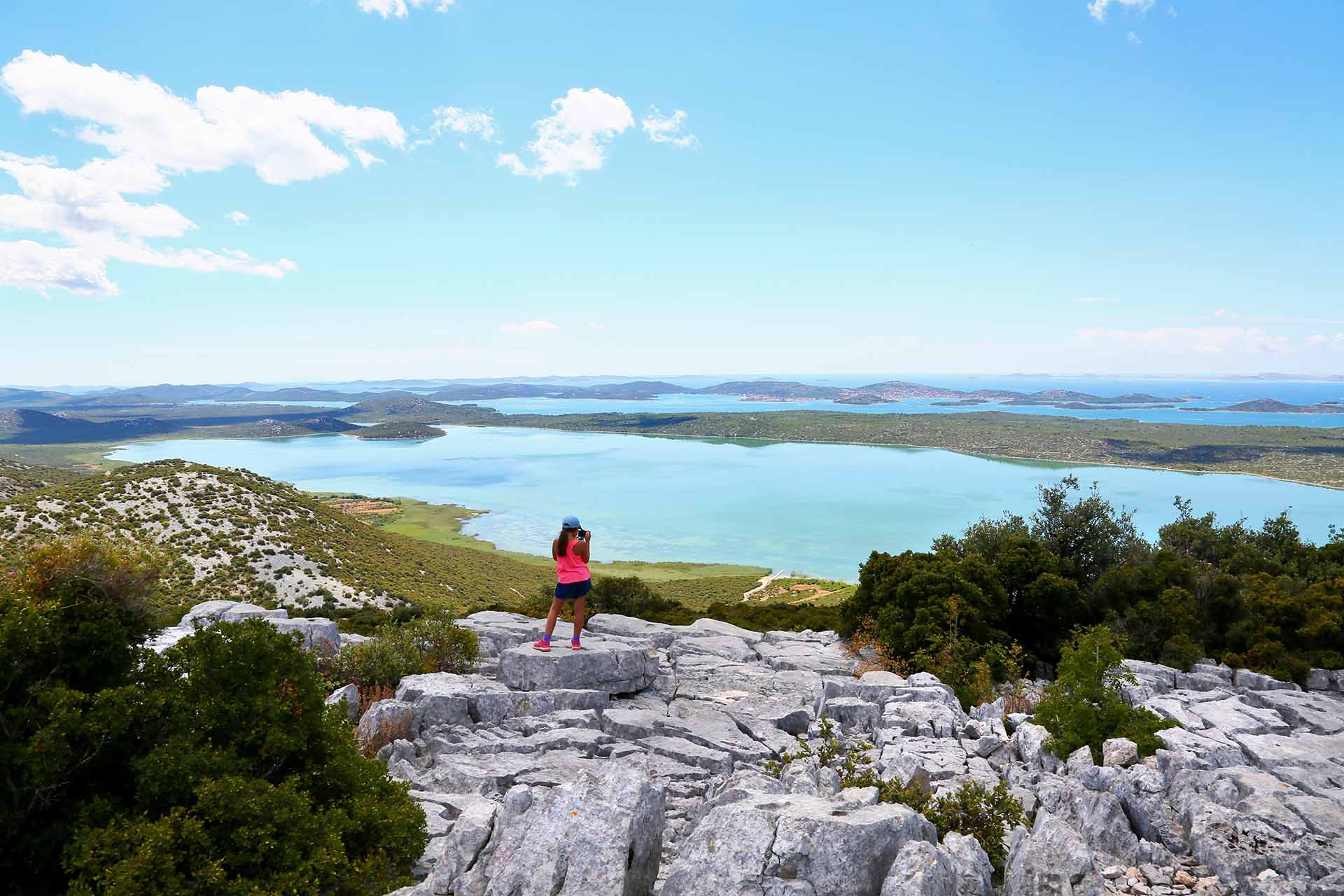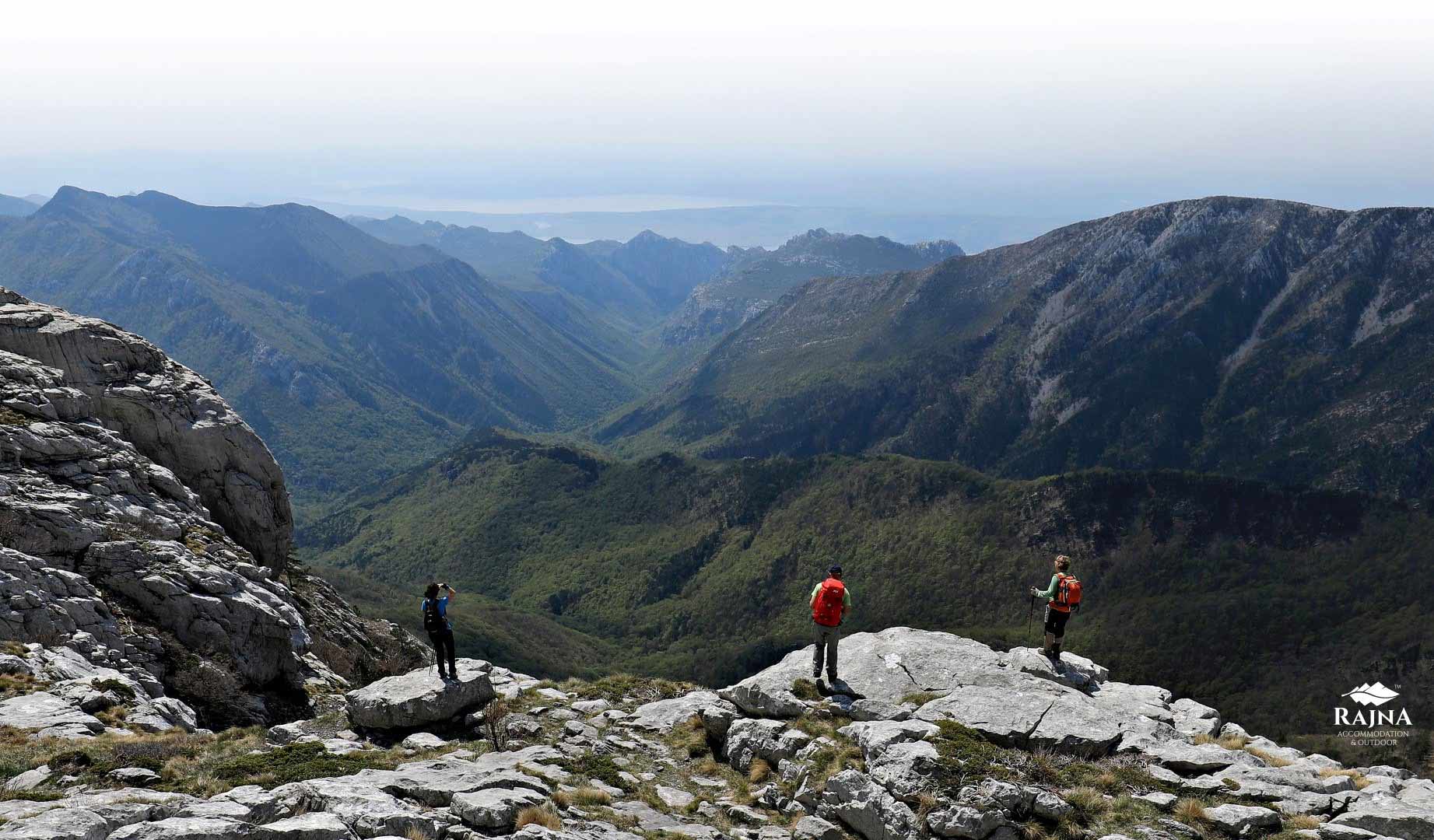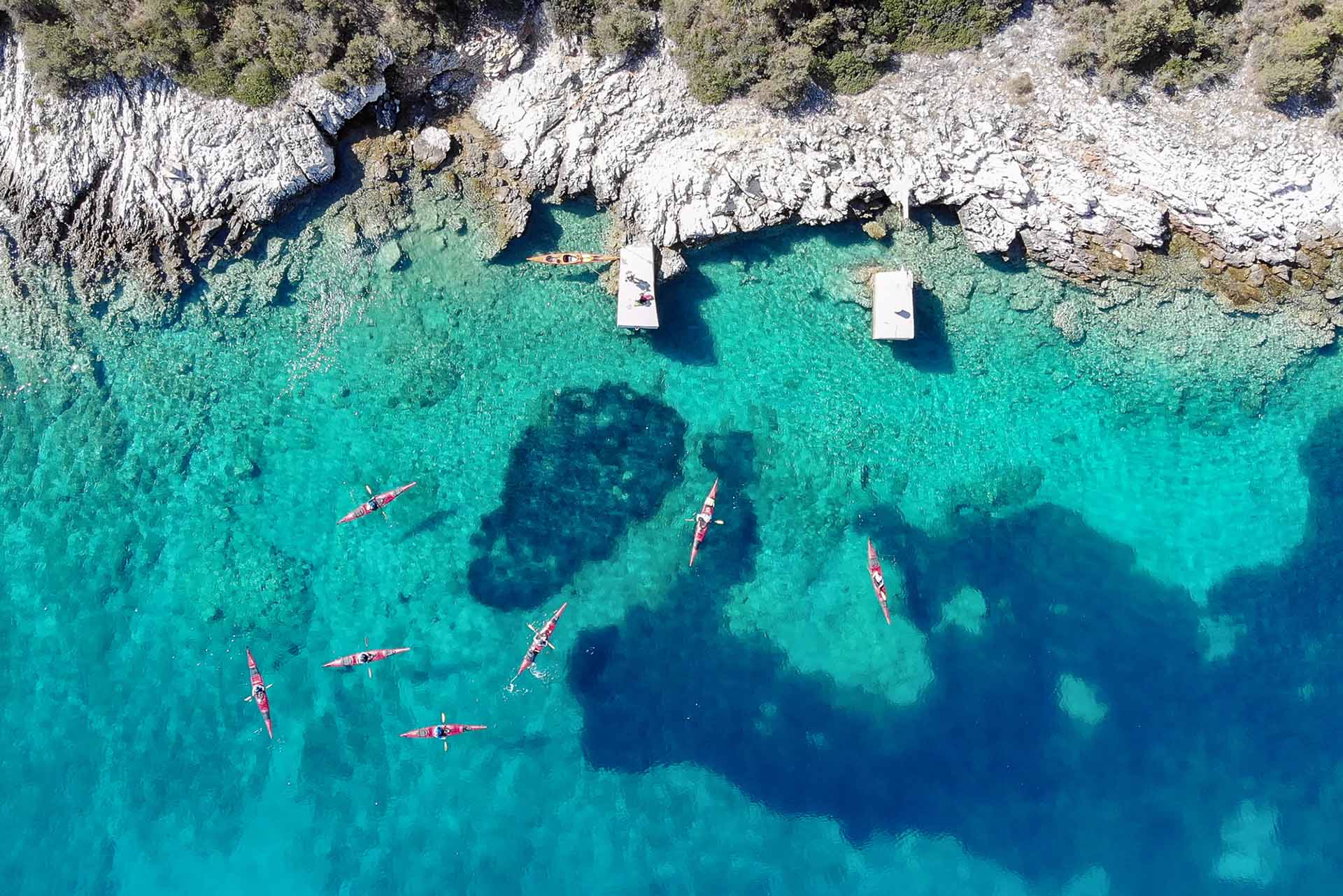 Nature & Adventure , Sailing & Boating
Located in: Islands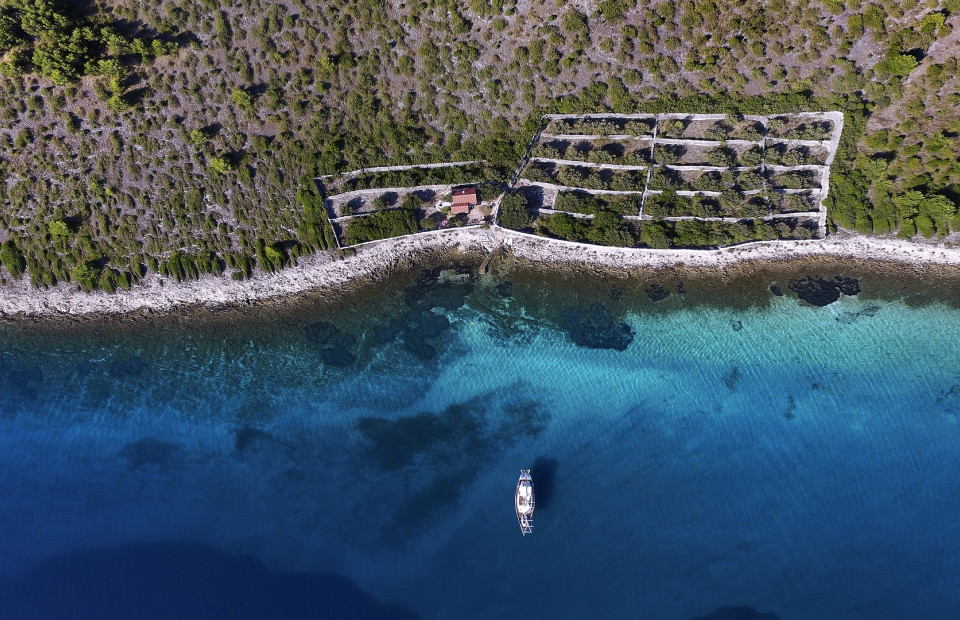 Explore the most amazing tours and enjoy various activities and attractions provided by Zadar region' specialists. Discover the parks, the islands, the mountains… Soak up rich history and culture, the beauty of crystal clear sea, incredible sunsets… and so much more!
Explore
Discover More