Adventure Island Ugljan - Mobile App
The island closest to Zadar, the island of Ugljan, has received a new tool that will make it easier for all tourists and visitors to find their way along the trails along the island.
The Adventure Island Ugljan app is adapted to the content and concept of all active visitors to the island of Ugljan. In addition to an interactive display of routes and attractions, this app also contains other information that is useful to visitors, such as public transport timetables (sea and land), emergency phone numbers, and useful websites and links.
All cycling, hiking and mountaineering routes of the island are categorized by weight, accessibility and length, and you can also study the appearance of the terrain. In addition to them, the locations and points of interest on the island are described textually and visually and are categorically divided into peaks, rest areas, beaches and natural and cultural sights.
The "Adventure island Ugljan" app is available on Android and iOS platforms:
Lukoran Cultural and Historical Trail 
Another hiking trail leading to the natural and cultural heritage of the island of Ugljan has been arranged. This time in the picturesque village of Lukoran, connecting the settlements of Mali and Veli Lukoran located in two neighboring bays.
The Lukoran cultural and historical trail is about 1.5 km long. It connects prominent places of Lukoran's past and present and brings them closer to the visitor through interpretation boards in five languages.
The trail starts in the center of the village near the summer house De Ponte, passes by a source of living water in Vrulja and climbs along the route of the historical road Strada publica to the top of Trpinjin hill where you can see the cultural and historical ensemble Trpinjin - a property built of traditional dry stone architecture from the Roman times.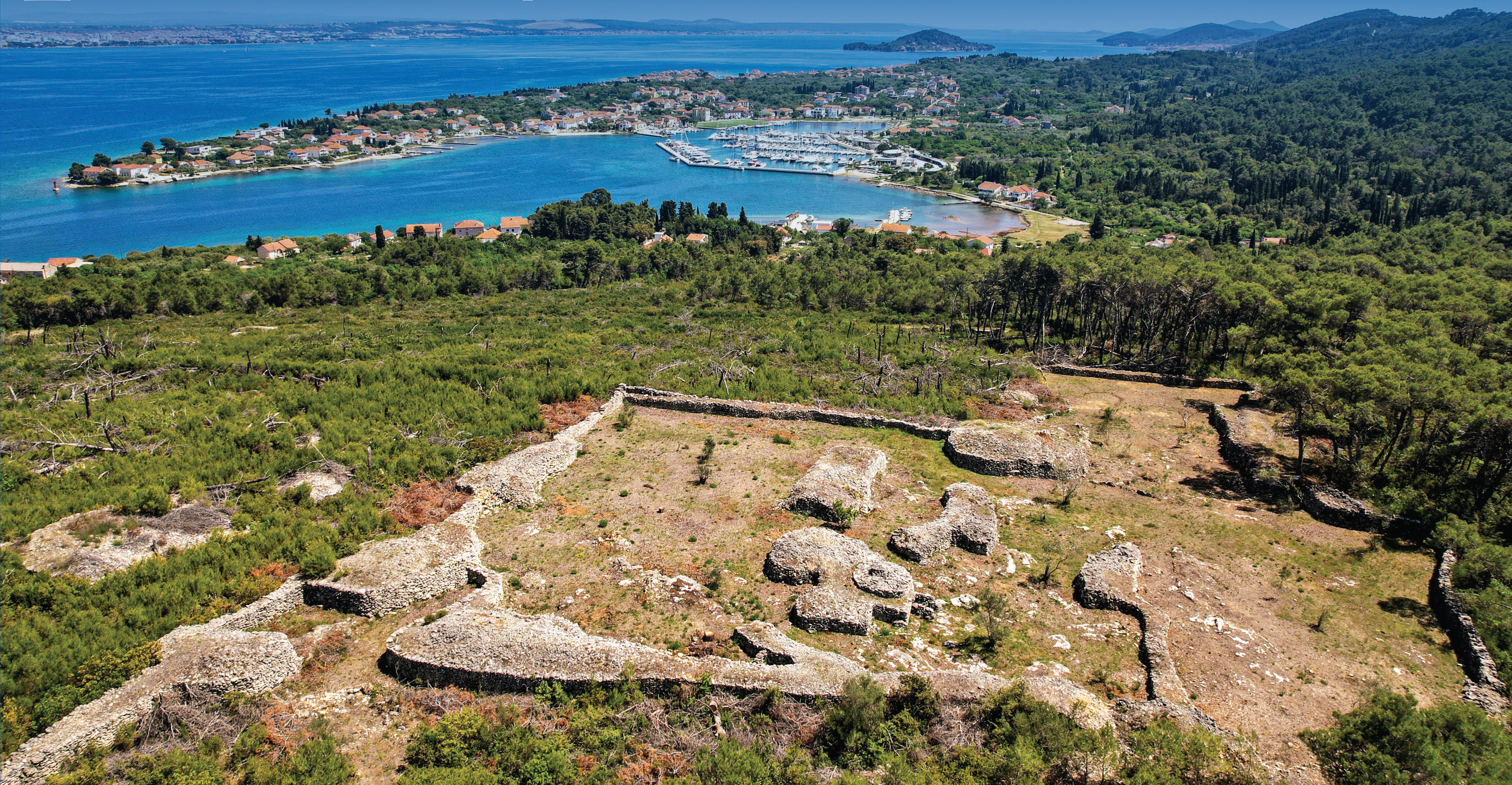 back to news