When we say that you'll get a bird's eye view of many famous landmarks, then we really mean it! 
Tandem parachute jumps are an exciting opportunity to experience freefall, all while enjoying spectacular views of the Adriatic Sea, the island of Pag and Velebit mountain.
In order to make the entire experience even more thrilling, you can land with a parachute on one of the beautiful beaches in the zone located between two magnificent national parks.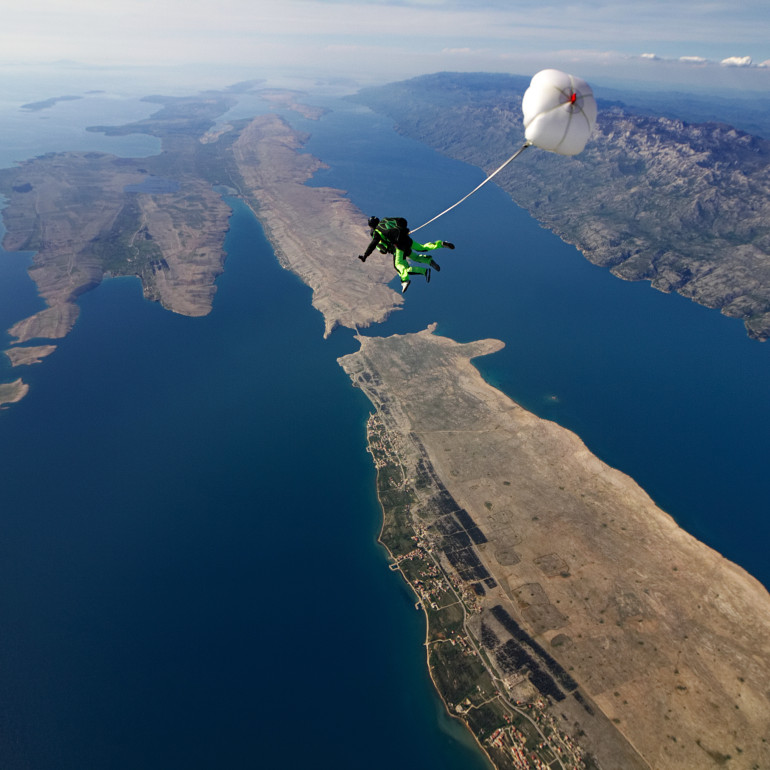 The jumping point is reached after a spectacular twenty-minute panorama flight above the national parks of Kornati and Paklenica. Jumps are made from an altitude of 3500 above ground level, with a freefall of 200-220 km/h in 45 seconds. If you book your spot on time, you can make your jump at sunset, which is said to be the "crème de la crème" of all parachute jumps. Small wonder, as even Hitchcock himself once said that sunsets in Zadar were the most beautiful sunsets in the world.