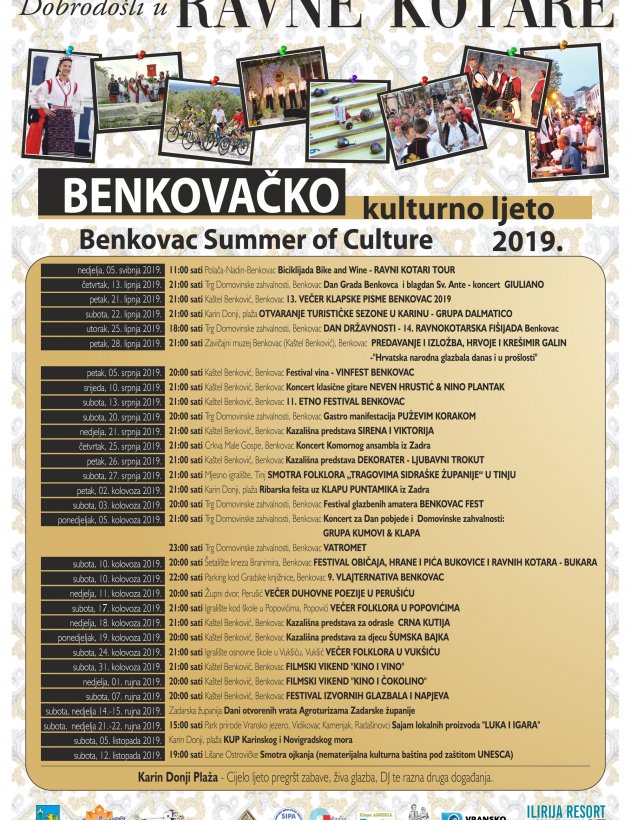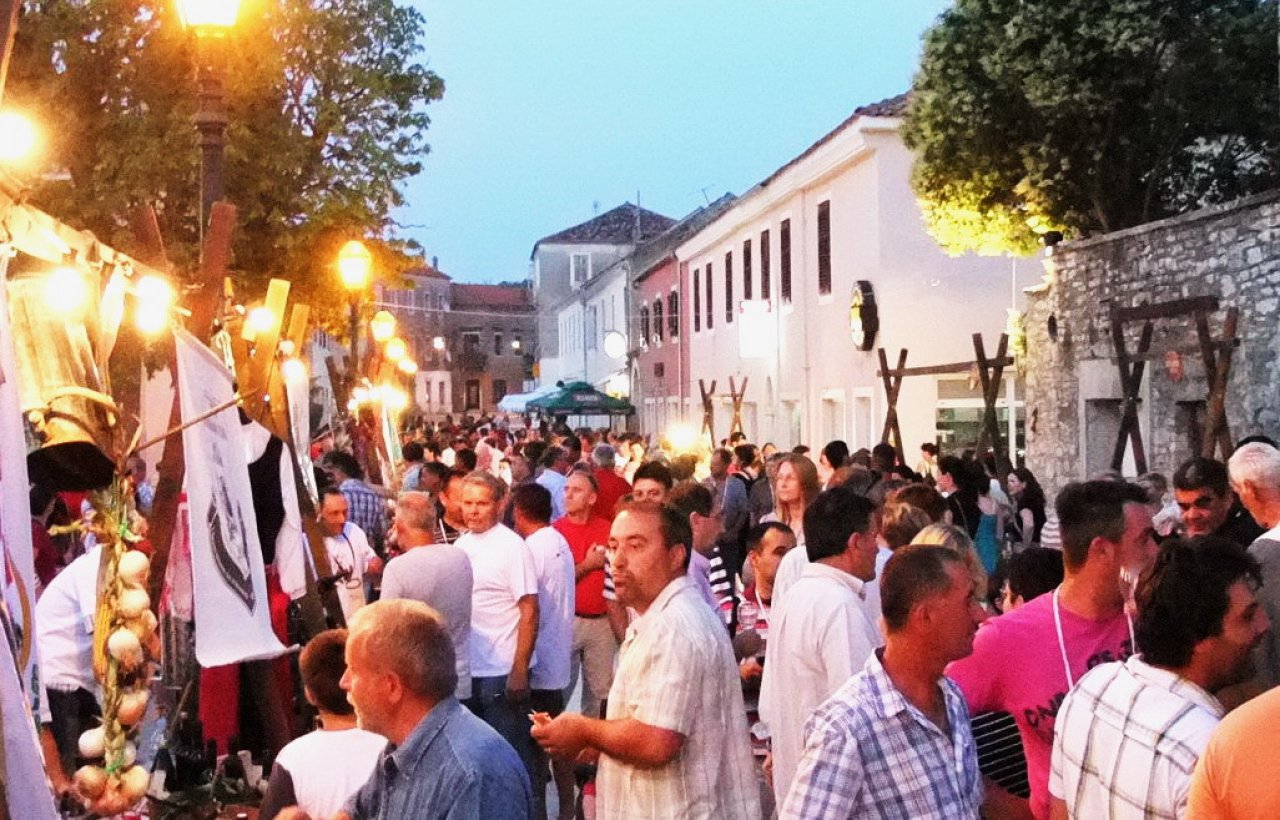 This year there are many unique and unforgettable events.
Benkovac Cultural Summer begins in early May and lasts until mid-October, under the slogan: Welcome to Ravni kotari!
You will find numerous events that promote all the special features of rural Dalmatia with an emphasis on Ravni kotari. Through such events, we strive to bring this area that close to coastal destinations closer to domestic and foreign guests who have the opportunity to get to know a different setting and a new experience. Ravni kotari are becoming an integral part of the tourist offer of the region and in this way we enrich the offer of the whole area.